Even if you don't like the commercial aspect of Valentine's Day, the 14th of February still provides you with a great opportunity to show that special person in your life just how much you appreciate them. Below we have listed eight romantic gestures which are guaranteed to score you some brownie points without costing you an arm and a leg.
Leave a note
Write a little note telling your partner how much you love them and leave it somewhere for them to find. Whether it's a briefcase, laptop bag, lunch box, handbag, a drawer or even the fridge, you can guarantee they'll be delighted to find this unexpected surprise.
Do their chores for the day
Imagine a whole day where you can sit back, relax and not have to worry about what's on your list of things to do. From unpacking the dishwasher, doing the washing and taking the dog for a walk, to doing the hoovering and offering to cook dinner, you can guarantee this deed will put you in the good books even when Valentine's Day is over.
Serenade them
If you're feeling brave, why not serenade your loved one, Romeo and Juliet style? No balcony required, simply stand outside the window and sing them their favourite song or read out a romantic poem. Make sure your solid shutters are open though so that your voice can be heard and you're not performing in vain!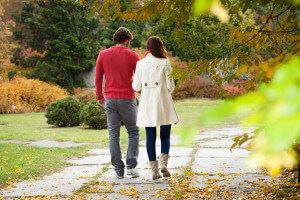 Go for a walk
It may not sound like much but going for a walk can really give you a boost. Exercise releases endorphins which will put you in a great mood, there's nothing better than being surrounded by the great outdoors and it provides you with the perfect opportunity to spend some quality one-on-one time with your partner. Find out more
Make a special dinner
Restaurants have a habit of increasing their prices for Valentine's Day so if you want to enjoy a nice romantic meal without the huge expense, why not cook something at home? Make it extra special by lighting some candles and playing some music so it feels like you're out from the comfort of your kitchen.
Recreate your first date
For a truly special gesture, why not recreate your first date? You can spend the evening reminiscing which is bound to bring you and your partner closer together.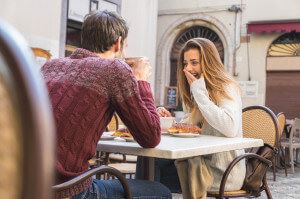 Volunteer for something together
This probably won't be the most romantic thing in the world but why not volunteer at your local animal shelter, nursing home or gather some donations to take down to your local food bank? Doing something for other people makes us feel good and if you and your partner are doing this together, it will really help you to bond.
Remember the small things
When we've been with someone for a long time, it's easy to forget all the little things we used to do at the beginning of the relationship. Remember to give your other half a kiss goodbye when you leave for work, give them a call just to say hi, pay them a compliment or pick up a bunch of flowers or a box of chocolates on your way home or why not bake them a cake! You can find some great ideas by visiting the BBC Good Food Website: www.bbcgoodfood.com/recipes/collection/valentines-baking
Small, thoughtful gestures can go a long way. Happy Valentine's!