With just over 11 weeks left before Christmas our shopping days are on the countdown and before you shout, 'It's too early!' it is definitely not too early to start thinking, if not actually buying for your loved ones. Even the shops have started to place a few Christmassy things out on their shelves!
It's always a conundrum finding suitable gifts for your nearest and dearest so if you're looking for some inspiration here are a few great ideas for your friends and family.
Toys
The Cozmo Anki Robot will set you back a cool £199.00 but it's made the top of this years Christmas list for retailers such as John Lewis and Argos. This charming and intelligent robot is a step forward in the AI world as it can recognize faces, and also remembers, explores and reacts to its environment. Not cheap but definitely cool!
Lego is always a winner and this year the introduction of the Lego Boost Creative Toolbox will be a hit with many. Kids can build and code interactive, motorized robots and models with distance, colour and tilt sensor technologies so it's certainly not for the faint hearted!
The Luvabelle doll is being shortlisted as one of the leading best sellers for 2017, with some saying it will take the place of last year's Hatchimal. Luvabelle can play peek-a-boo, be tickled, react to being spoon fed or being given a soother and even has a toy to play with. Coming in a range of ethnicities and a choice of male or female, Luvabelle is bound to be on many Christmas lists this year.
Food and Drink
For chocolate lovers, www.notonthehighstreet.com have a fantastic selection of personalized sweet trees. You can choose from Ferrero Rocher, Smarties, Malteesers or Flying Saucers. It's certainly a unique sweet treat!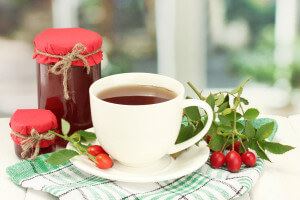 For coffee lovers who love their coffee out and about this little gadget is an absolute must. Flasks are a thing of the past as this neat little coffee maker uses standard Nespresso capsules to make you fresh coffee!
And a couple of Techy Gifts
One of the new gadgets that many people are now investing in is a dash cam. It's the perfect way to film natural disasters and can even help with insurance claims should an accident occur. Cobra have several versions on the market ranging from under £100 to over £250 so even with a small budget you can still treat your loved one.
If your family has an avid road biker amongst them then this great bike accessory will help keep them safe. The ORP has a discreet LED light and horn which produces 2 sounds. A friendly 76db toot and a rather louder 96db that's sure to get attention!
For more details on these gifts visit: https://www.gq-magazine.co.uk/article/technology-gift-guide-christmas-gadgets
Once Halloween and Bonfire Night are over and done with, no doubt the Christmas shopping frenzy will start in earnest. And of course, with the ease of online shopping why not close your shutters, light the fire, pour yourself a tipple of your favourite and start browsing at leisure.
Good luck with your Christmas Shopping hunt!