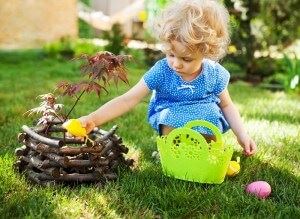 The Easter bank holidays are an important holiday in our annual calendar. With two bank holiday days either side of a weekend it can even be a longer break than Christmas. With Easter falling so late this year it also means that we will only have one full week before we have another bank holiday for May Day.
Some families have traditional Easter celebrations that have been passed on through the generations. Of course with the advantage of a long weekend, families can travel from far and wide to get together and enjoy the festivities.
Easter egg hunts have been a tradition that has been around for many years and many families organise their own hunts for children and adults alike, after all what could be better than hunting for chocolate!
If you have never planned an Easter egg hunt before then why not start a family tradition this eggs.
Make sure you plan your hunt according to the ages that will be hunting. If it's easier you could even have 2 hunts one for the children and one for adults. With the adults you can be far more inventive about places to hide the eggs. And of course for toddlers make sure they can reach the hiding places without putting themselves in danger.
Plan your area. Make sure your hunters know the area they can search so that they don't go wandering off for hours. If the weather is nice you could always hide everything in the garden.
Once you have decided on the area, it can be quite a good idea to make a note of where you have hidden the eggs just in case they don't all get found. You could even take pictures to give clues if some really are difficult to find.
Have some prizes ready. Having some prizes to give for certain things like the smallest egg or the largest egg found or even the most difficult, will really help to keep every involved and entertained.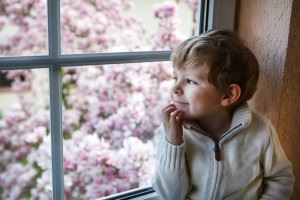 And lastly if you are hiding things in the garden make sure no-one watches you while you plant your eggs. Of course if you have shutters you can close and to give yourself privacy in the garden away from prying eyes.
No matter how you celebrate Easter, we wish everyone a lovely Easter break.