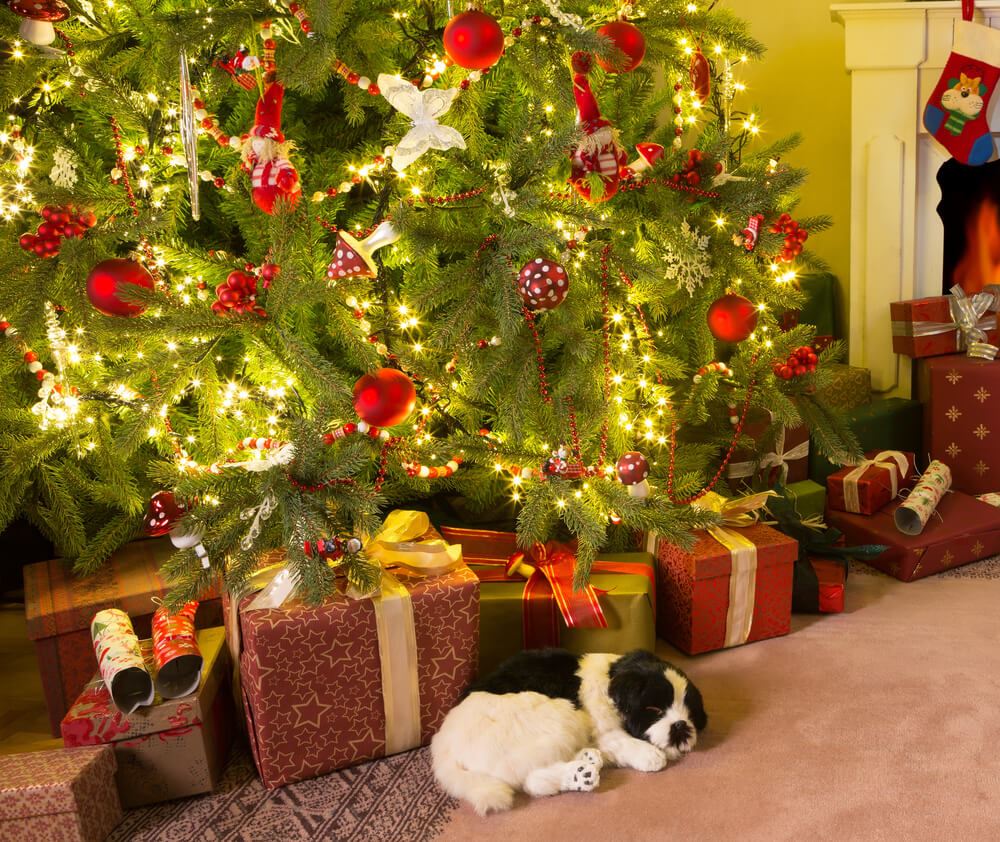 Oh it's that time of year again, where in pubs and coffee shops up and down the country you will be hearing the real v fake tree debate being earnestly discussed.
During the depths of the "age of austerity" in 2011, it was estimated that as few as 1:5 homes had a real tree. This year, if the newspapers are to be believed, 2014 is set to be the year of the real tree.
Once upon a time, artificial trees looked a bit like giant green upturned lavatory brush, but then again they were invented in the 1930s by the Addis Brush Company. Since then there have been vast improvements in the look and style of artificial trees, so why are we returning to the age old family tradition of selecting the perfect tree?
Each option has its own place on the naughty or nice list, so while you debate, here is something to consider.
Artificial Trees – The Pros and Cons  
Price: A good artificial tree may cost 20-30% more than a real tree, but it can be used for many years, thereby making it a good investment over time.
Guilt: For many people, their sole reason to invest in an artificial tree is the thought of cutting down a new tree each year – It can put a damper on the holiday mood.
Convenience: no watering, no shedding, it is not going to scratch the roof of the car on the way back from the garden centre.
Storage: I have yet to meet anyone who can fit their artificial tree back into the box that it came in. Then you have to store it for 11 months.
Dreadful environmental impact: Artificial trees are typically manufactured with metal and polyvinyl chloride (PVC), a petroleum-derived plastic. Therefore, they are non-recyclable and non-biodegradable, so they will sit in a landfill for centuries after disposal.
Not supportive of the local economy: approximately 85 percent of all artificial trees sold in the U.K. are imported from China.
Real Trees – The Pros and Cons 
Aesthetic appeal: They look nicer, even the cheaper grade 3 trees do.
Scent: They fill your home with that wonderful aroma of fresh pine and make it feel Christmassy.
Recyclable: Christmas trees are recycled into mulch and used in landscaping on bridle paths and playgrounds.
Supporting the local economy: According to the Forestry Commission about 6 million people in the UK will buy a real tree, over a third of which have been locally produced.
Wonderful environmental credentials: Christmas trees 18 people with the oxygen they need for every ache grown. A single farmed tree absorbs more than 1 ton of CO2 throughout its lifetime.
Transportation: To get them from shop/farm to home before you put it up and then taking it to the tip at the end.
Shedding: They fill up your hoover with needles.
The Verdict?
Drumroll please – They may shed needles on your floor, they may cost more than you'd like each year but Real Christmas trees win hands down on the environmental credentials, they support the local farming community and at the end of the day, they still look nicer.
I suppose we might be slightly biased, at Purely Shutters we love real wood.  All of our plantation shutters and solid shutters are made from eco-friendly sources.