In such unprecedented times all of us have had to rapidly change to a new way of living and working. Many elements of business and life have been challenged as we all adapt to a different world where the routines of the simplest of tasks have had to be adjusted.
Whilst lockdown was in place, we created a new Virtual Survey service to help our customers continue with their plans. Although we can now carry out Home Surveys we understand that not everyone is ready for face to face contact so we will continue to advise and support our customers using our Virtual Survey service where needed.
Virtual Survey – no need to delay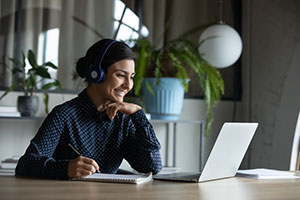 Our experienced Surveyors can offer a full consultation window shutter service to help you get you the shutters of your dreams. We can book a Virtual Survey using either WhatsApp or FaceTime video, or a telephone appointment to discuss your requirements.
During your consultation, our Surveyor will advise you on every aspect of your shutter order, from window shutter design advice, to discussing how your shutters will work in your windows. We can also take you through how to measure your windows to get an accurate quote, so you have all the information you need to progress your plans.
After your consultation we will send you pictures of the designs we have discussed with you so you can visualise how your shutter will look. We'll also email your quote to you which we will honour when you are ready to go ahead. If you want to progress your order, we are working with customers to take measurements under our FaceTime guidance. But rest assured, we take full accountability for those measurements.
Home Survey – safety precautions for all of us
As the Government eases lockdown restrictions, we are delighted to once again offer a free Home Survey service in-line with strict Government guidelines.
We have put a number of measures in place to keep both our staff and our customers safe throughout this time, to ensure we can continue to deliver an excellent service to you whilst complying with government health standards.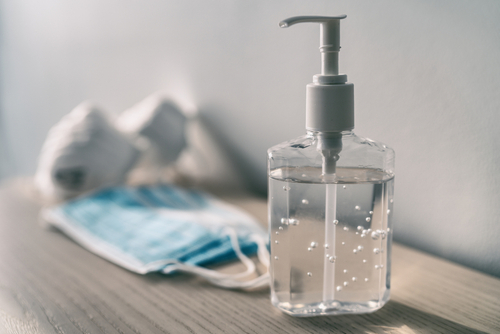 If you would like to book a free Home Survey you can be safe in the knowledge that our Surveyors will undertake a strict set of safety procedures to keep everyone safe whilst they are in your home.
○ Your Surveyor will clean their hands with antibacterial gel and then put on gloves before entering your home.
○ They will wear a face mask and will ensure that they fully observe the 2m social distancing rule at all times.
○ Samples will be cleaned with antibacterial wipes and all surfaces will be wiped down after measuring.
○ To help minimise time in the home, our Surveyor will be efficient in their design advice, quote and measurements. We can even do some of this before our Surveyor visits.
The situation is currently evolving but please be rest assured that the team here at Purely Shutters are working hard to ensure that we can still deliver an exceptional service to all our customers throughout this difficult time. If you would like to find out more about our shutter range or have any questions at all, please do get in touch with us today.