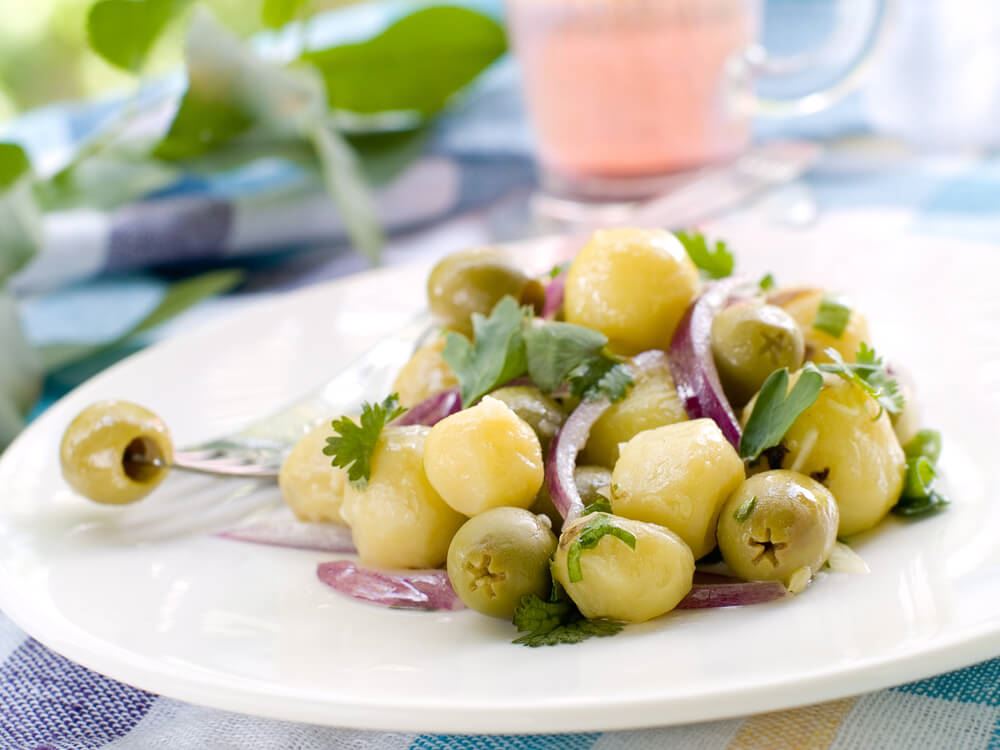 For many the idea of a summer salad is a culinary delight, however for me, at this time of year, it is a necessity.
As you may recall, last Wednesday was a lovely, warm sunny day, with temperatures reaching 23 degrees in some parts of the country. So as soon as the working day was done, I'd agreed to meet some friends for a spot of alfresco white wine. Naturally that meant changing into something suitably summery – which is when the horror struck.
I can't pretend that I hadn't noticed that my work trousers and skirts were feeling a little snugger than I'd like, however we all know that dry cleaners and tumble dryers shrink things! Who am I kidding? The wonderful winter comfort food of rich soups and that extra roast potato with the Sunday lunch has taken its toll and I need to do something about it, (other than sulk that is!)
So, just in case you are feeling a little bit like me, I thought I'd share a few salad ideas which will boost energy and make the wobbly bits slightly smaller.
When you eat a salad, you can almost feel your body saying "thank you" but your mind (if it is anything like mine) is silently screaming "dull, dull, dull".  After all, a salad is usually just a bowl of lettuce with either poached chicken or tinned tuna which doesn't taste of much unless you cover it in yummy dressing.  Alas salad dressings are often loaded with all those calories, which we are trying to avoid. So I have been determinedly researching salad additions which taste nice, are healthy and interesting.
As we all know, Olives are good for us. They are deemed to be one of the world's healthiest foods and don't contain too many of those dreaded calories (approximately 110/100g and who can eat 100g of Olives in one sitting?) They are high in fibre and also contain lots of minerals which are hard to find in many vegetables.  If you chop them into quarters, they add a wonderful zing to a salad.
From Olives to Oliver, Jamie Oliver that is. He has a wonderful Beetroot, Pear and Feta Salad (just go easy on the feta).  When most people think of beetroot they think of that nasty stuff in a jar at the back of your cupboard which looks like something left over from Halloween and tastes of pure, bitter vinegar. However don't dismiss the humble beetroot because, if prepared well as per Jamie's recipe, it is delicious.  Added to which is it an anti-oxidant, which will boost your body's white blood cells and also contains something called glutamine, which does wonders to your intestinal tract.
If you want a little treat, add ¼ of an avocado.  They are what's known as a superfood. Yes, I can hear you scream, avocados are naturally high in fat, but it is mostly healthy, monounsaturated fat that is essential for plump, youthful skin. They also stimulate production of anti-wrinkle collagen – which when you get to my age is a bonus, so together with vitamin E, makes them the best food to eat for a healthy complexion.  When you think that you'd have to eat 2 whole medium sized avocados to have the same calorie intake as a Mars Bar, it's a pretty good deal!
Finally, there is the ruby red of the pomegranate. Once considered as a medical fruit, the pomegranate is high in fibre, low fat and packed with vitamins. If you have never tried one, then you must do so, at least once – soon you will be considering it as a must-add to give some sparkle to a salad.  It has a very distinctive taste which varies with ripeness, so do try some on the back of a spoon before you toss hundreds of seeds into your salad.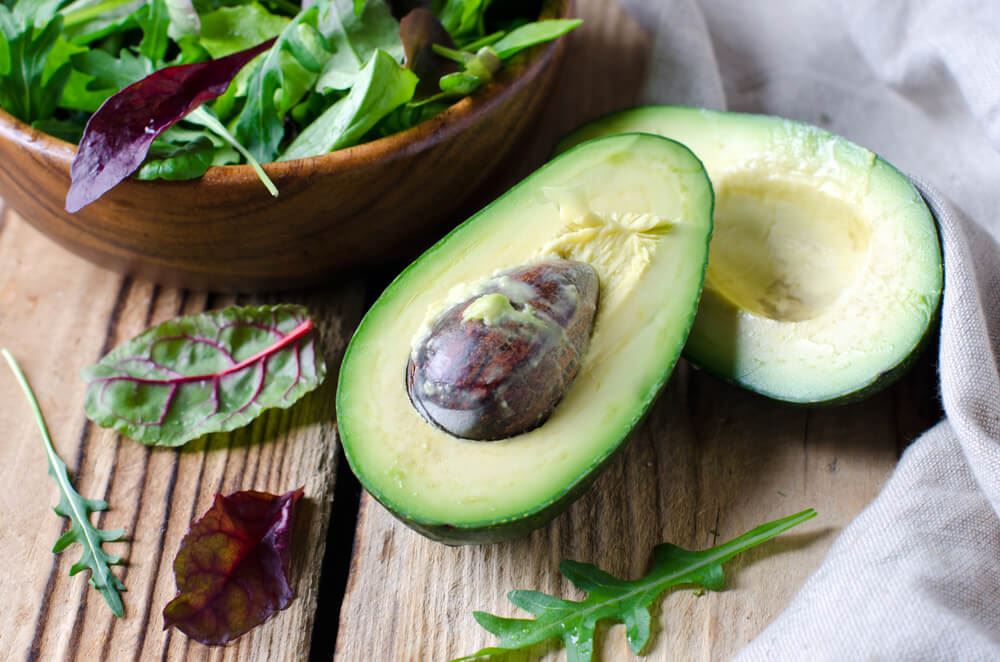 Soon I will be swinging open the shutters in my lounge, without fearing that the neighbours will think that I'm wearing spray-on clothes.  In the mean-time, if you have any great salad ideas, I'd love to hear from you, however if you would like to talk about some gorgeous solid shutters like mine, then please do look at the web site and let us know which style you would be interested in – they are 50% off till the end of April so do hurry!