Keeping indoor plants had been gaining in popularity before the pandemic hit the globe in 2020, but as people were forced to stay at home, many without gardens, keeping and caring for houseplants became even more popular, and its' easy to see why.
Alongside the caring and nurturing aspect of tending to houseplants there is also a growing recognition of the many benefits house plants offer. Research has shown that having houseplants to look after can improve your mental and physical health, increase productivity, and reduce stress and anxiety levels. Plus of course, indoor plants are known to improve the air quality in your home. When put like that, it's little wonder that so many people have started to keep houseplants.
If you're new to keeping indoor plants there are some things you should be aware of before heading to your local garden centre. Ideally if you're a beginner, choose some low maintenance species that are easy to care for and will give you confidence before tackling some of the more temperamental species. Our next blog will look at some of the top indoor plants ideal for beginners.
You should also be aware of the temperature in your home throughout the winter and summer months as some indoor species are not hardy enough to cope with dramatic falls in temperature. Draughts are another factor to consider when placing your plants in your home, as well as direct sunlight, and remember sunlight angles change throughout the year. If you have window shutters they are great for controlling the amount of sunlight entering your room as you can simply adjust the louvres.
If you're interested in adding to your collection or just starting here are 5 indoor plants that are popular in 2021.
Fishbone Cactus
This cactus, also known as the 'zigzag cactus', is native to Mexico. It is an easy plant to care for as it doesn't need a huge amount of watering and only needs light watering in autumn and winter. This cactus enjoys light but not direct sunlight. So place in a bright room away from a window.
The Boston Fern
The Boston fern is the perfect plant to keep in a bathroom as it thrives in humid environments. This fern doesn't need direct sunlight as it is used to living in partial shade. Make sure you keep the soil moist and drain any excess water off.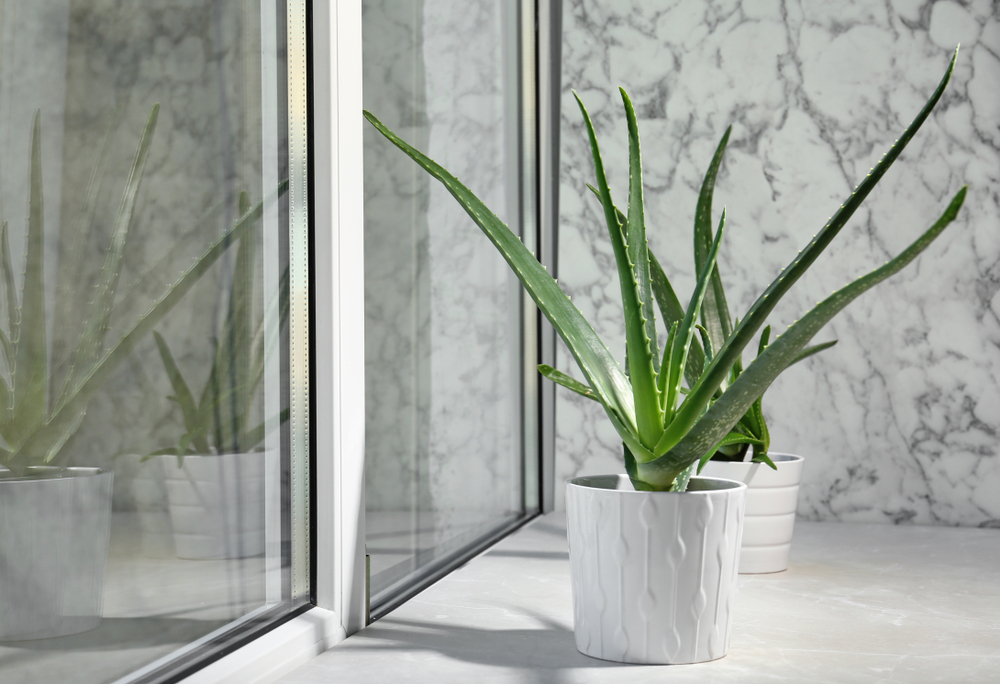 Aloe Vera
The Aloe Vera plant was noted as one of the most popular indoor plants in 2020. This plant really doesn't like the cold so make sure you choose a warm room without draughts. Choose a room with bright light but do not position the plant in direct sunlight. Due to the leaves on the plant holding water you won't need to water the plant frequently only when the soil is dry.
Monstera
Also known as the cheese plant, this plant likes a moist atmosphere so misting the leaves every few days will help. Again, not a plant that likes too much shade but does enjoy bright rooms. Do not over water the plant, just water when the top two inches of soil have gone dry.
Velvet Calathea
Sometimes called the prayer plant, this plant again likes moist air. It can go grow big though so if you don't have room in your bathroom simply mist the plant every couple of days. Position the plant in a moderately shaded spot that has partial sunlight but not directly in the sun.
For more indoor plant advice head over to the RHS website: https://www.rhs.org.uk/