As summer 2023 draws closer, interior designers everywhere are talking about this year's colour trends. If you're looking to re-vamp your look for the warm weather season this post is for you. Whether you're adding a splash of colour to your walls, bright art décor, or incorporating some accent shutters into your living space, we've got some fresh, on trend ideas for you.

Lavender
In first place, the interior design experts and forecasters at Coloro and WGSN have named Digital Lavender the 2023 Colour of the Year. This is no surprise as the shade lavender is known for its calming properties, making it a popular choice in homes and offices alike. Lavender is the perfect shade for summer, transforming your space into a tranquil, spa-like retreat. Not only that, due to its versatility, it pairs well with other colours, allowing you to experiment with a wide range of design options.  
The versatility of lavender also makes it a great choice for people who want to update their space without having to replace all their existing furniture and decor. The subtle, calming shade can be used to bring a touch of luxury to any interior space. Many interior designers are already seeing the benefits of this timeless colour, incorporating it into various design styles from traditional to contemporary.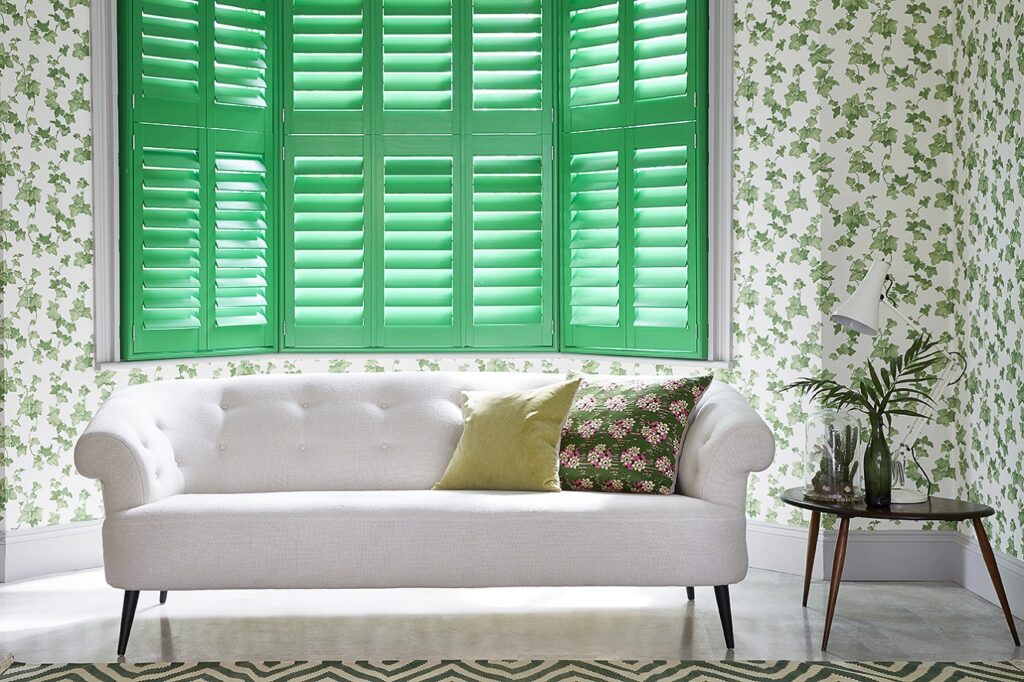 Green
The world of interior design has been witnessing a strong trend for the colour green over the last few years. From earthy tones to jewel tones, shades of green are popping up everywhere in home interiors, from the walls to furniture and accessories. Green is particularly great for creating a sense of balance and harmony in a room by combining it with other colours. For a calming and sophisticated look, pair green with earth tones such as brown, grey or beige. For a bold and contemporary look, combine it with shades of pink and blue. For a more traditional feel, pair green with golds or reds.
So, if you're looking to add a fresh, vibrant touch to your home, look no further than the trendy colour green – it's sure to give your home a unique and stylish makeover.
Orange
The colour orange is making a big impact in the world of interior design in 2023. This trend, which is often associated with warmth, optimism, and vitality, is now being used to create inviting spaces throughout the home. Orange is also associated with many positive and uplifting qualities. It can be used to create inviting, energetic spaces that make people feel energized and inspired. It's also a great colour to use for accent pieces, such as artwork and furniture, as it creates an eye-catching contrast to the other elements of the room.
The good news is that the colour orange is relatively easy to find. It can be used in a variety of fabrics, from curtains to furniture upholstery, and items such as rugs, pillows, and throws. It can also be used as a base colour for walls and ceilings.
So whatever mood you're looking to create, brighten up your space with the latest summer 2023 colour trends. Whether you're looking to make a statement with a deep blue accent wall, some accent shutters or you want to add a touch of luxury with copper accents, now is the perfect time to experiment with colours and create your own unique look.
If you have been inspired to try out some new trending interior colours, check out Purely Shutters' range of shutter colour options. Why not book a free appointment with us today to check out all our shutter options!