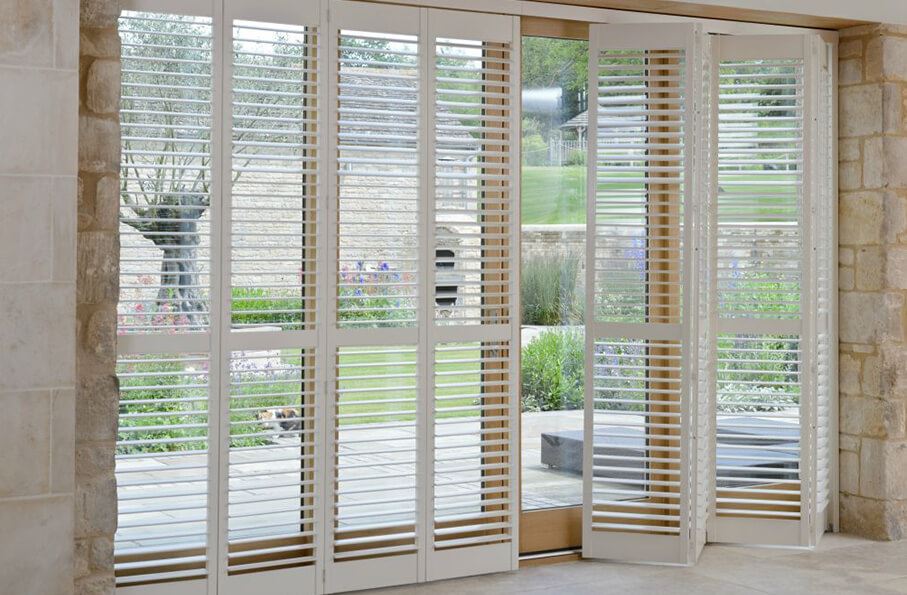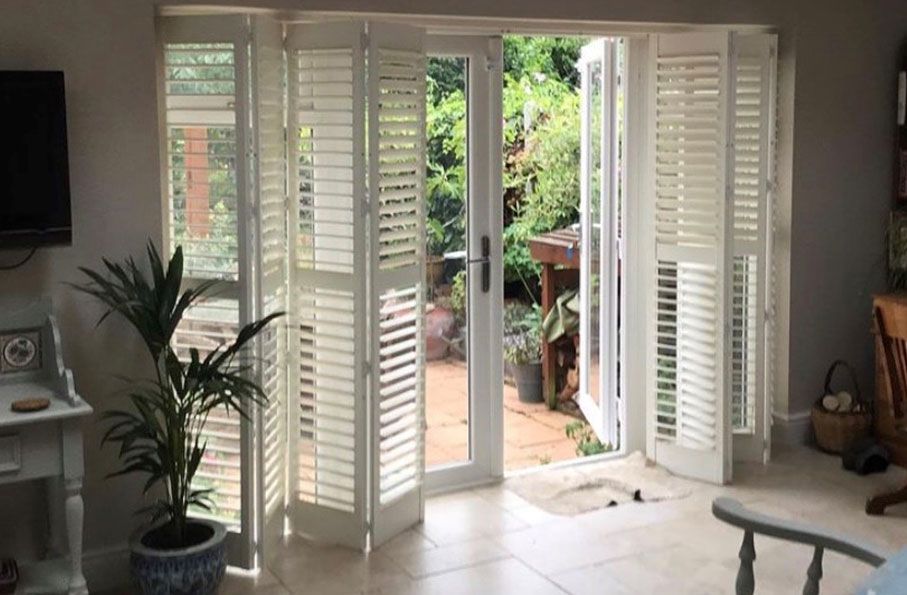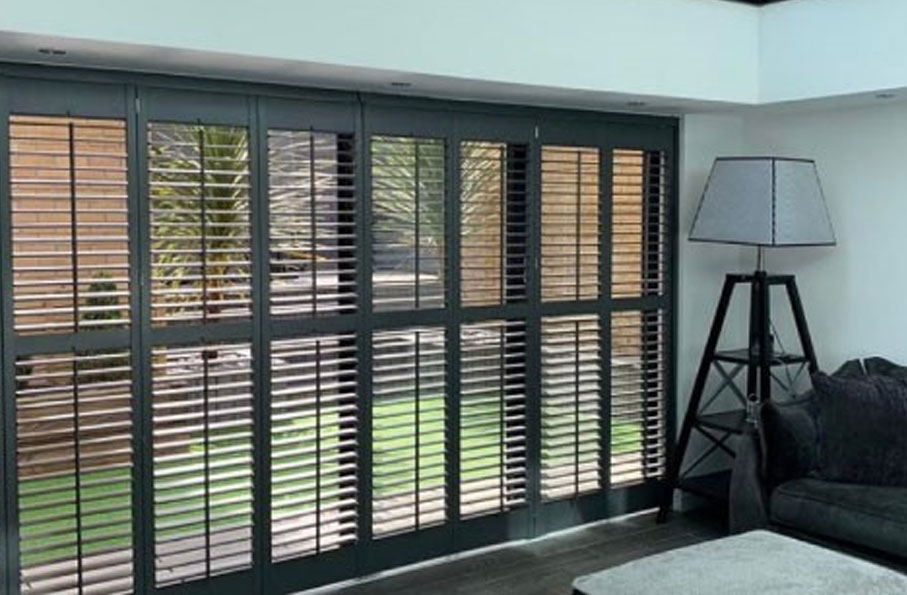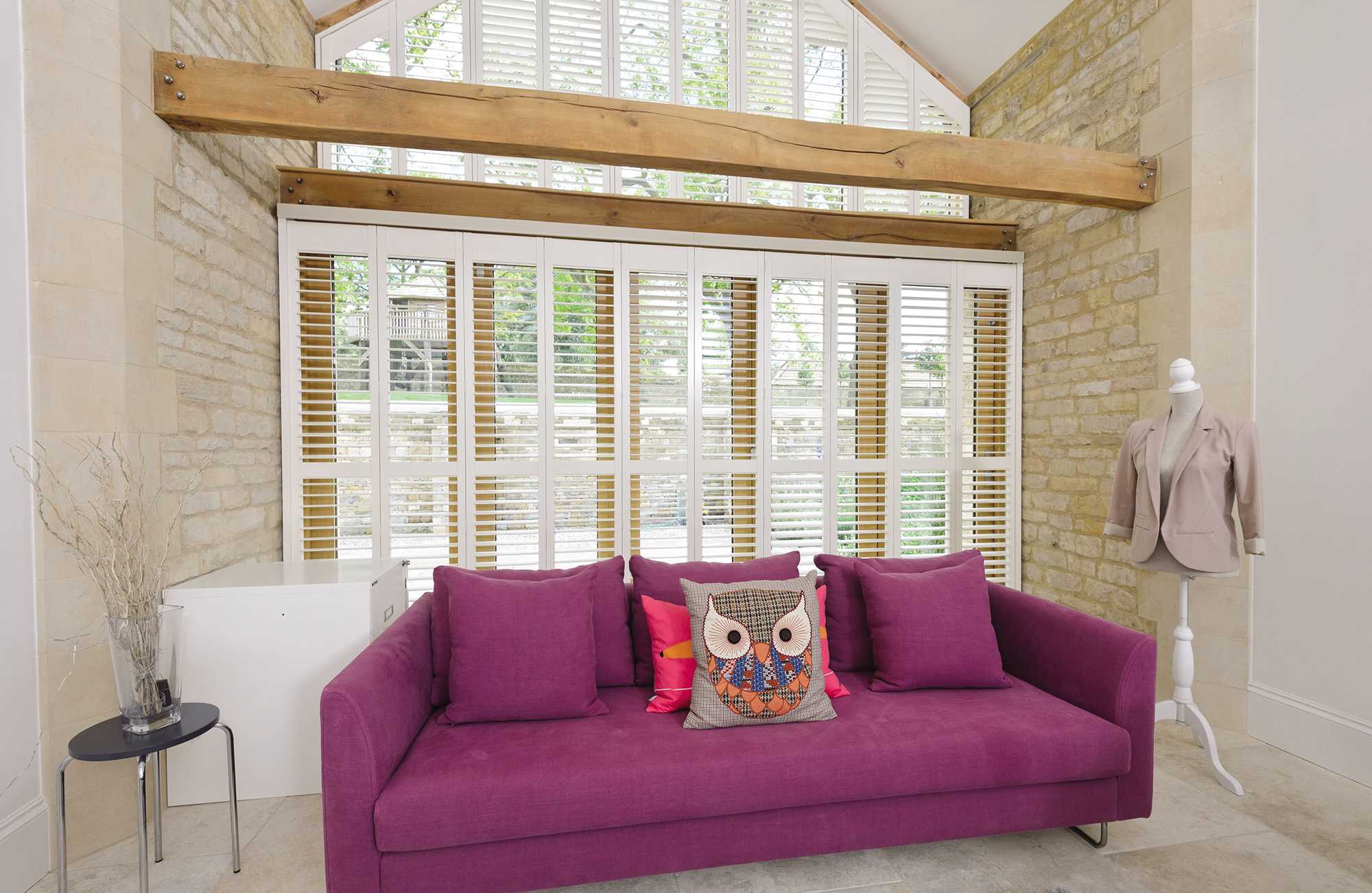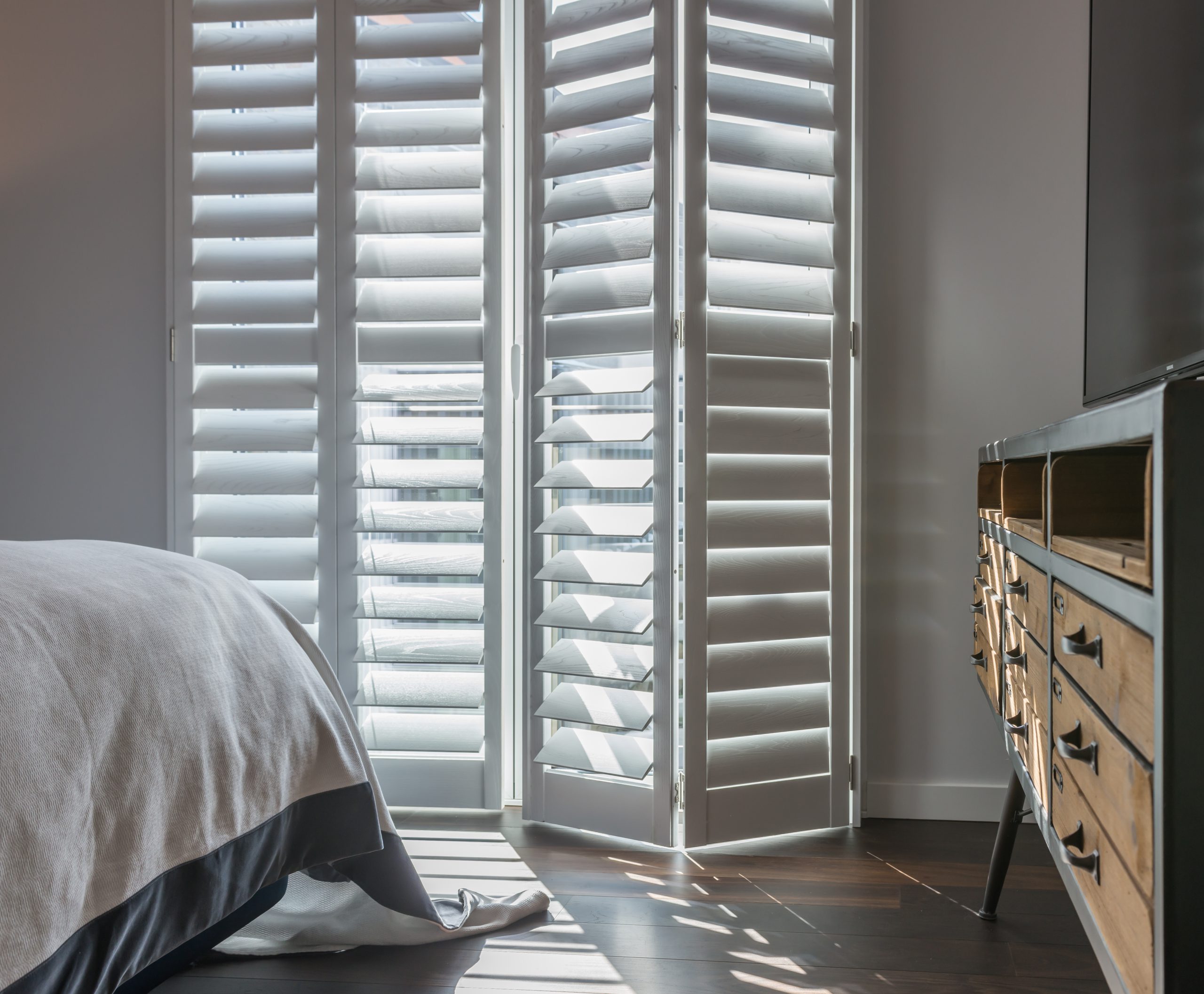 Tracked Window Shutters
Tracked window shutters – also known as sliding shutters – are the perfect solution for your home if you have wider windows or sliding patio doors. They can also be used for wardrobe doors or as room dividers.
Tracked shutters are ideal for wider window and door spaces where a framework would not be practical to carry the weight of the shutter panels, especially if you plan to open and close your shutters on a daily basis.
What are tracked shutters?
Installing a track system, either along the top or along both the top and the bottom, allows the shutters to move smoothly and effortlessly and completely independently of any window or door behind them. The shutter panels concertina back on themselves and can be folded either to one side only or split evenly to both sides. The louvres inside the panels can be tilted to control light and privacy control when needed.
As well as having the benefit of managing light and privacy around your home, sliding window shutters have many other advantages such as security and reducing noise pollution in your home. They can also help to insulate your home in the winter and protect your home from the heat in the summer.
Want some ideas when choosing your sliding shutters? Get some inspiration from our shutter gallery. If you see something you like, why not contact us today to know more about the timeless, elegant, tracked window shutters.