Shutters for Patio Doors and French Doors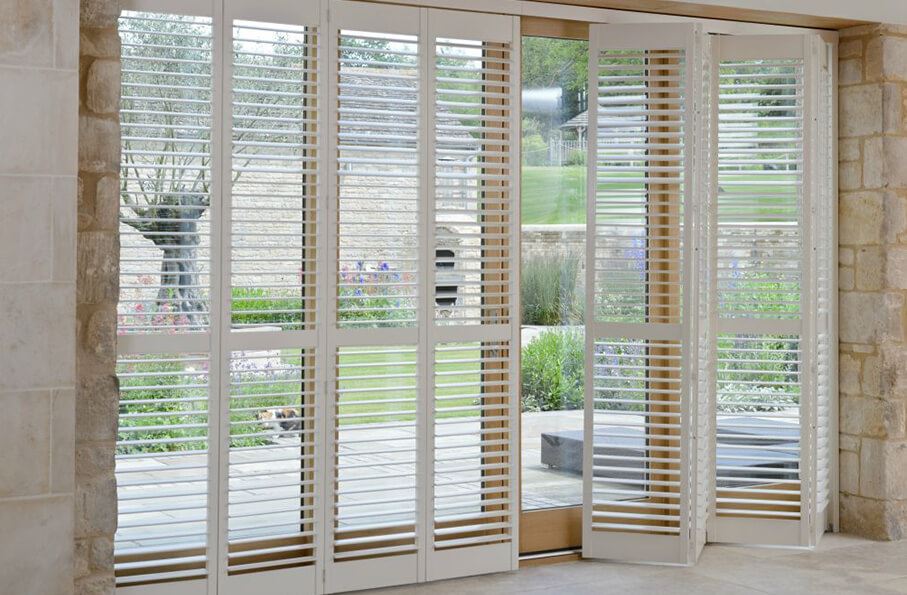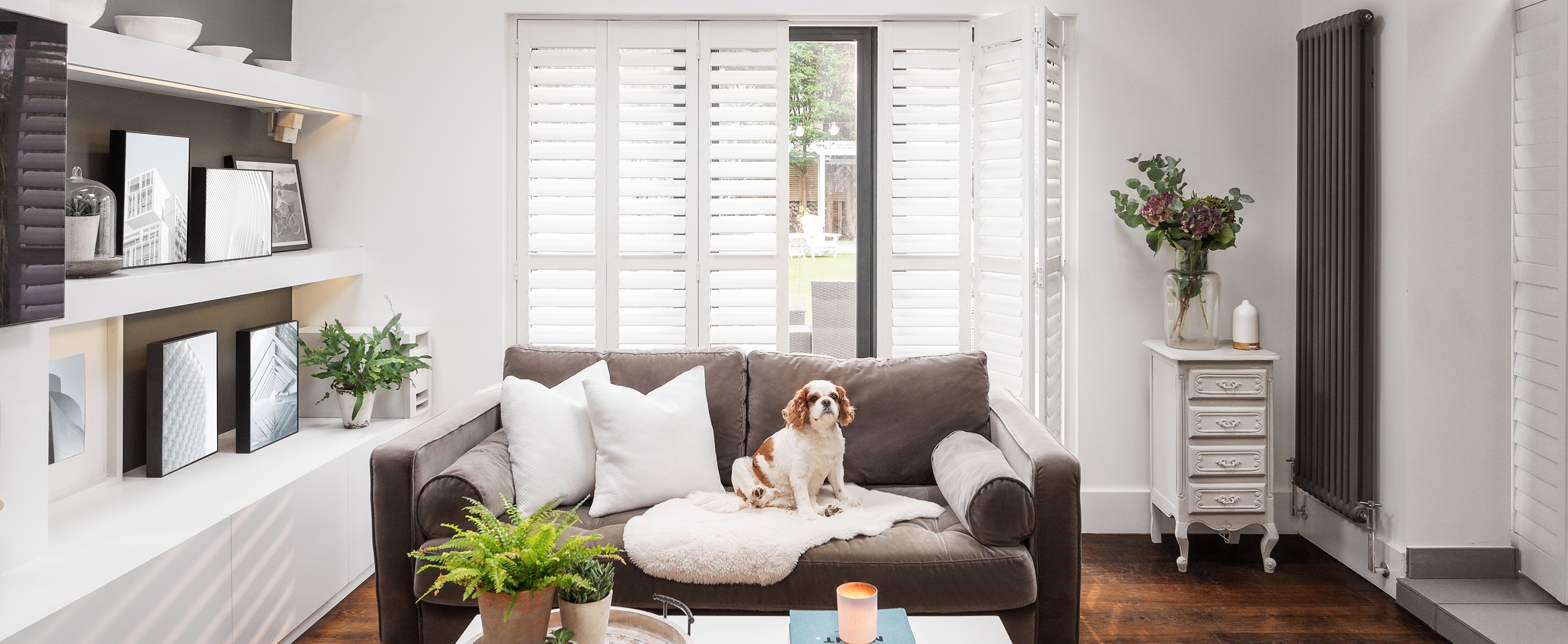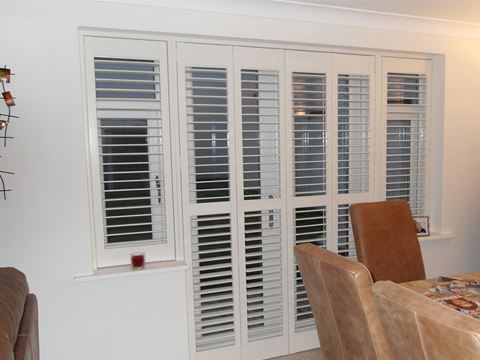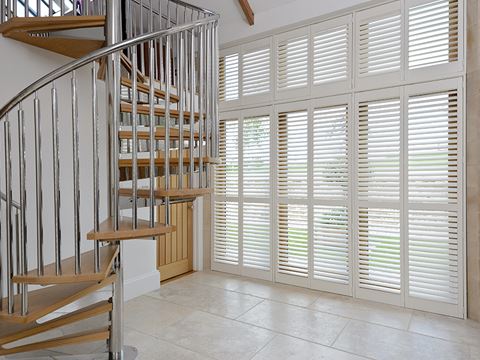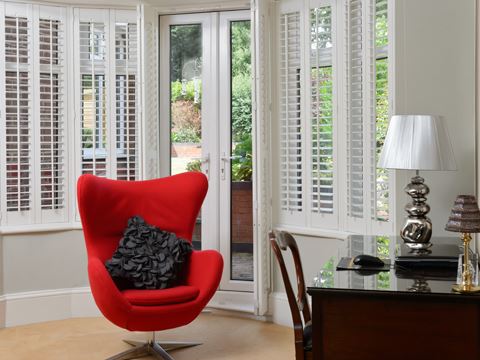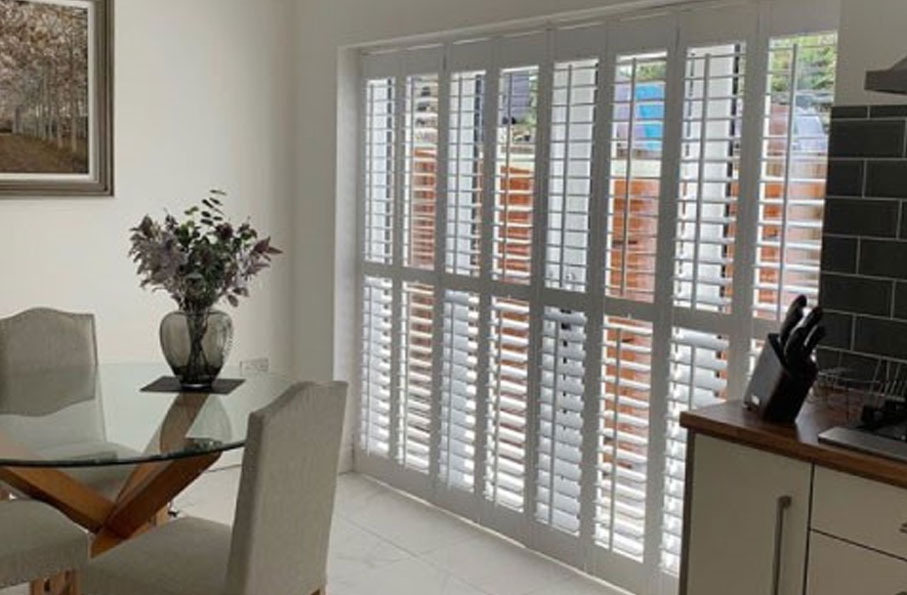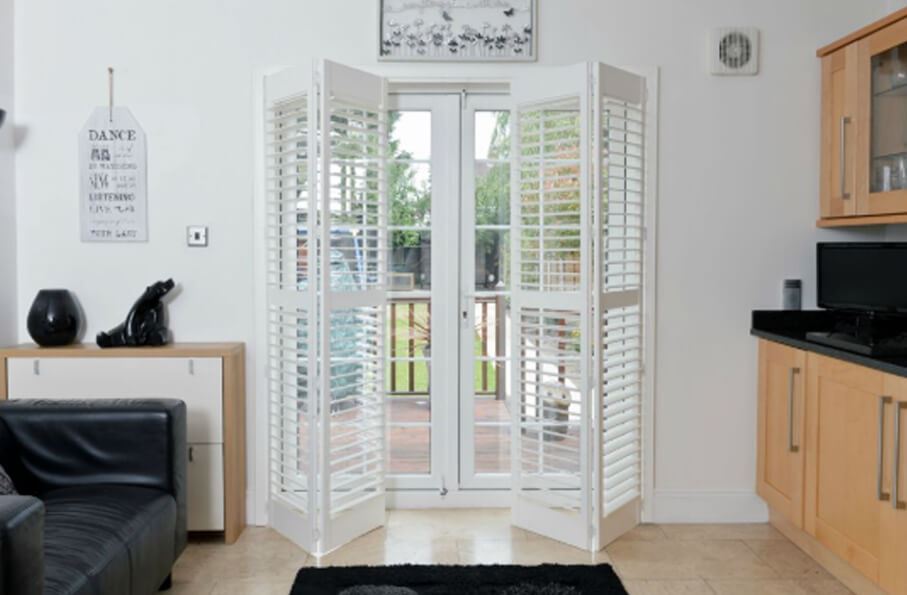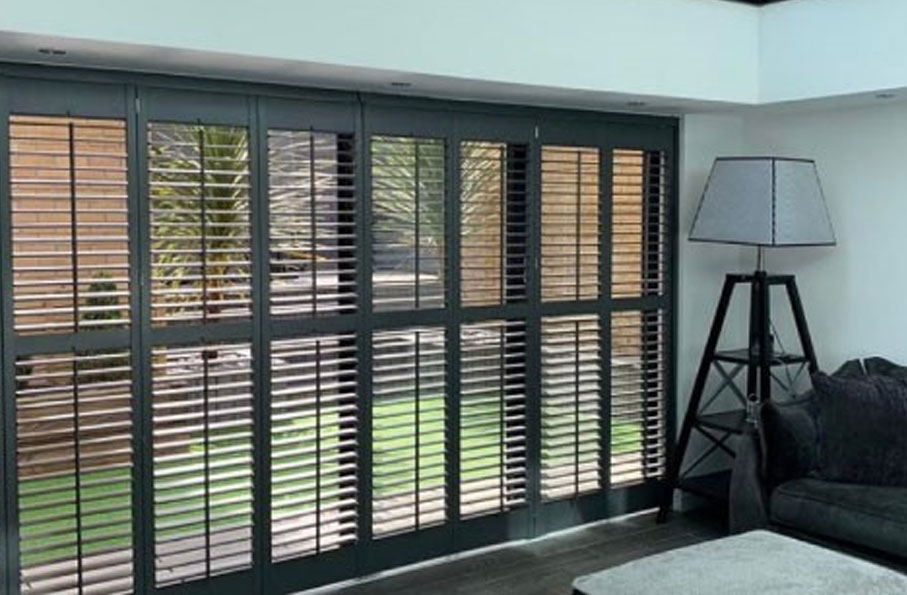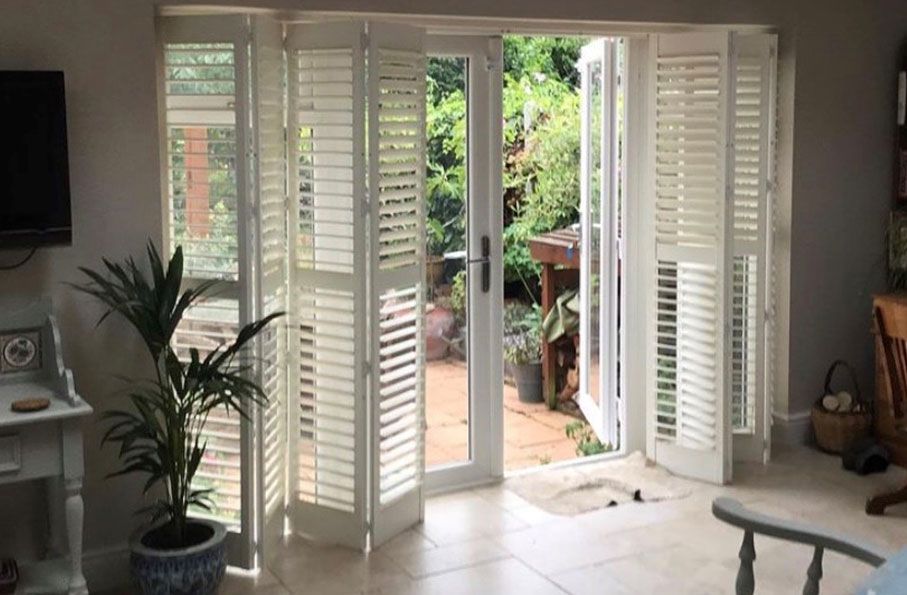 Patio Door Shutters
French and patio doors are a wonderful addition to any home. They help maximise space by seamlessly integrating the outdoors with the indoors. But dressing them, especially when exceptionally large or an odd shape, can bring challenges.
What are the benefits of shutters for patio doors?
Our stunning wooden patio door shutters are the perfect dressing that will really enhance your room. Stylish, elegant, and timeless, planation shutters for French doors are not only aesthetically pleasing, but they also have many practical features. Security, privacy, insulation, and light control are just some of the many benefits that shutter blinds offer.
Handcrafted and made with the utmost precision and care, our plantation shutters for patio doors are made to measure. Full height styles are popular and can either be fitted inside your window reveal so you can fold the panels back into the reveal, or outside the reveal so your shutters fold back against your wall. You can also opt for tracked wooden shutters, the ideal solution if you are planning on opening and closing your French doors regularly.
We're confident that we'll be able to provide the perfect shutter blinds for patio doors for your home. Why not get in touch today and book a free home survey. Our experienced surveyor will discuss our full range of shutter blinds for patio doors with you and will also bring along samples of our beautiful, hand crafted plantation shutters for French doors and wooden shutters for you to see.