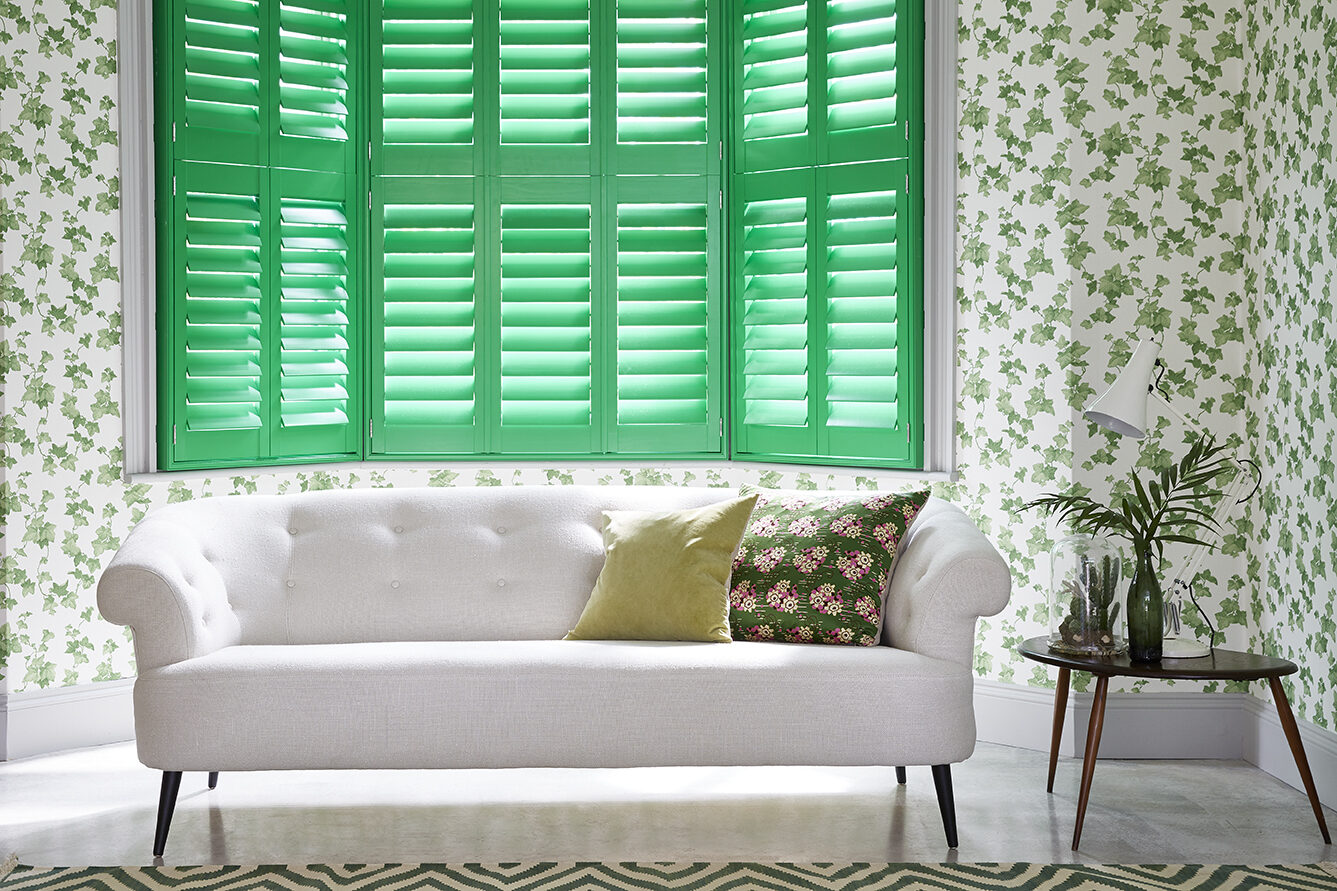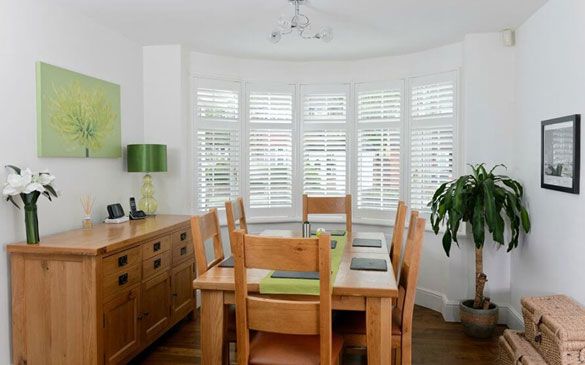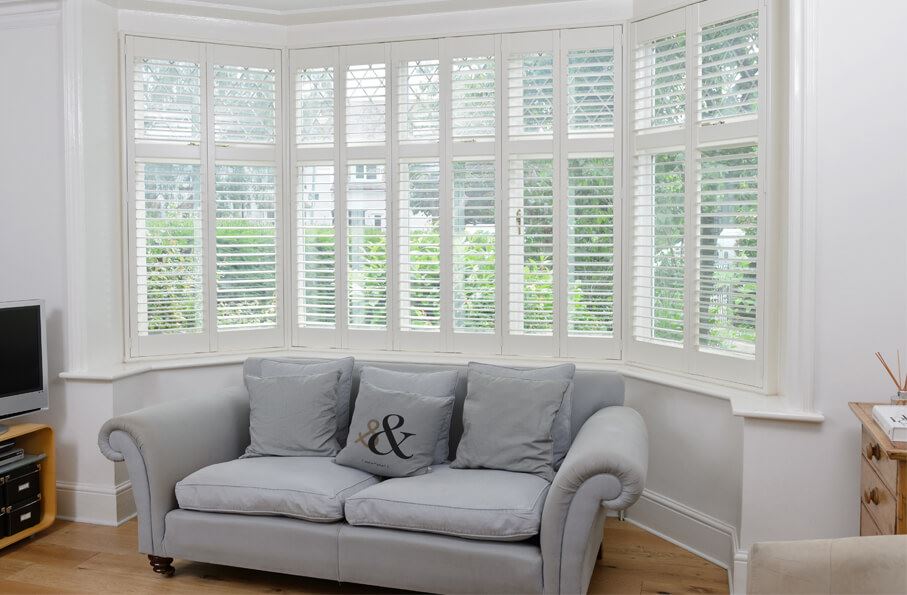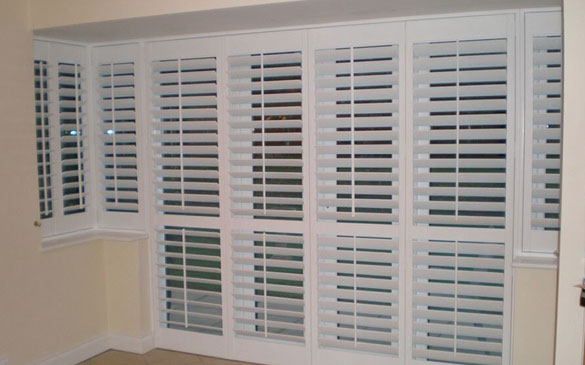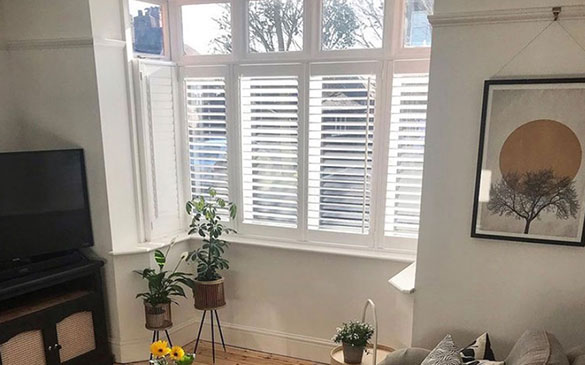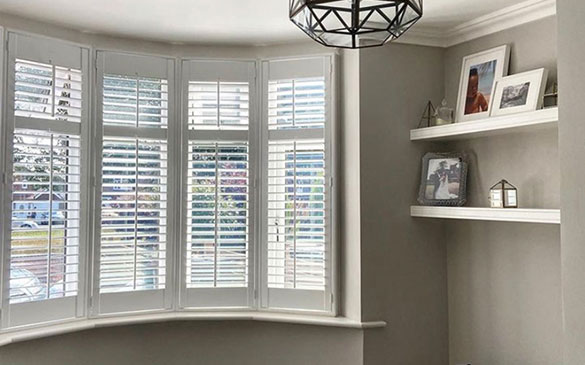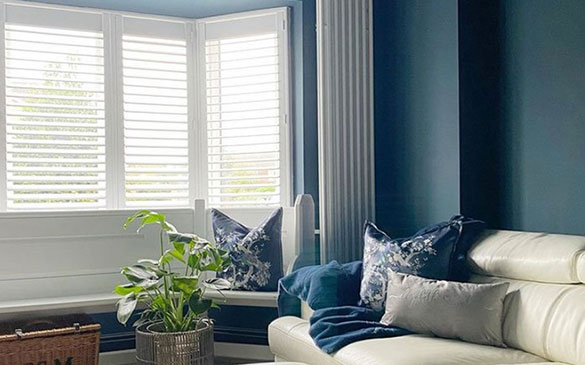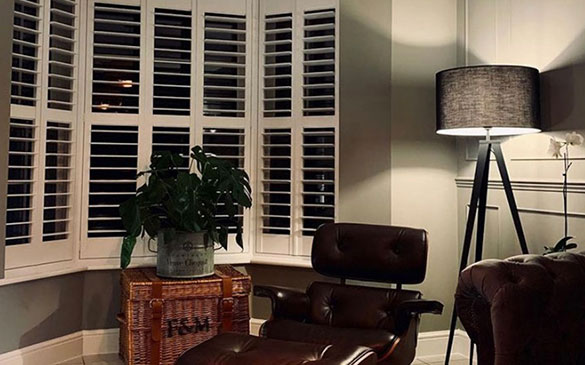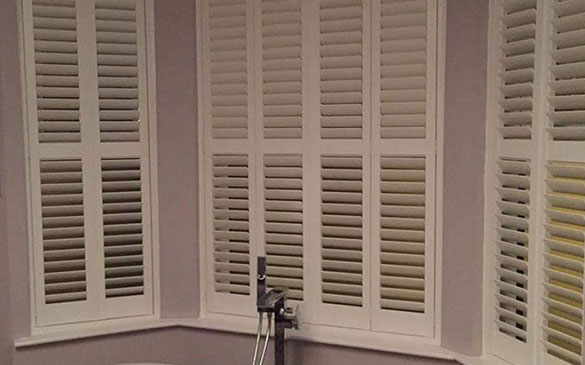 Bay Window Shutters
Bay windows are beautiful and are great for creating a sense of space and maximising natural light in a room. They have been around for centuries, but their design continues to be used in many modern house builds today.
Shutters blinds for bay windows always look elegant. Bay windows come in many different shapes, styles and sizes, including boxed bays, angled bays, bow bays and curved bays. Finding the right shutters for bay windows can be difficult, but at Purely Shutters, it does not matter what shape or size your bay window is, as our bay window shutters are made to measure and designed to perfectly fit your unique spaces.
Which shutter styles suit bay windows?
Box bay window shutters or wooden shutters for bay windows can be designed in a range of options from café style to full height and tier-on-tier. Café shutters bay windows create a stunning effect in a bay window creating a wonderful ambience, adding elegance and a sense of timelessness to your room.
For a classic look, full height shutters can be left closed then simply use the louvres to control light and privacy. Or if you prefer, opt for tier-on-tier shutters, which will allow you to open the top section for traditional plantation shutters for bay windows look. And of course, café shutters bay window will add a wonderful continental chicness to your home.
How to fit plantation shutters for bay windows
If you are unsure which shutter style would best suit your lifestyle and home, our experienced surveyors will be able to guide you through each option and will give you the very best design advice to ensure your bay window shutter blinds are a wonderful addition to your home.
While fitting bay window shutter blinds may seem difficult, our expert fitters at Purely Shutters ensure all of our free home surveys end with bespoke, made-to-measure solutions. Get in touch today and learn more about wooden shutters for box bay windows or shutters made of other materials we provide.