Available in a range of styles, our made-to-measure plantation shutters are produced using the finest quality materials. From measuring, to manufacturing, to installation, the utmost care and attention to detail is put into your plantation shutters. That way, you can be sure that you're getting the best shutters possible, at the lowest price. So, whatever your taste, no matter your budget, we've got plantation shutters to suit every home.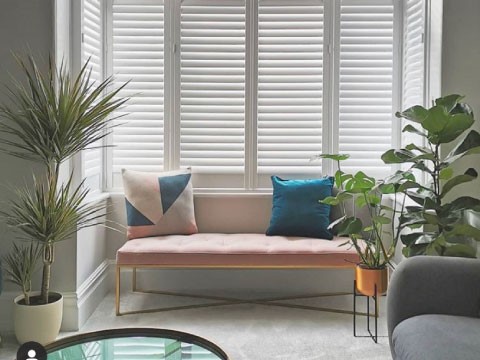 What are Plantation Shutters?
Much like shutter blinds, 'plantation shutters' is a term used by many to describe all shutters in their varying style. The term plantation shutter has historical roots set in the southern American states, where the extreme temperatures required a solution to keep rooms cool in the summer and trap heat in the winter.
Our wide array of plantation shutters are available in all the styles and materials we stock at Purely Shutters. Our selection includes tier-on-tier, full height, tracked, café style, bay window, solid, door and bespoke shutters. You can explore our shutters styles here.
How to fit Plantation Shutters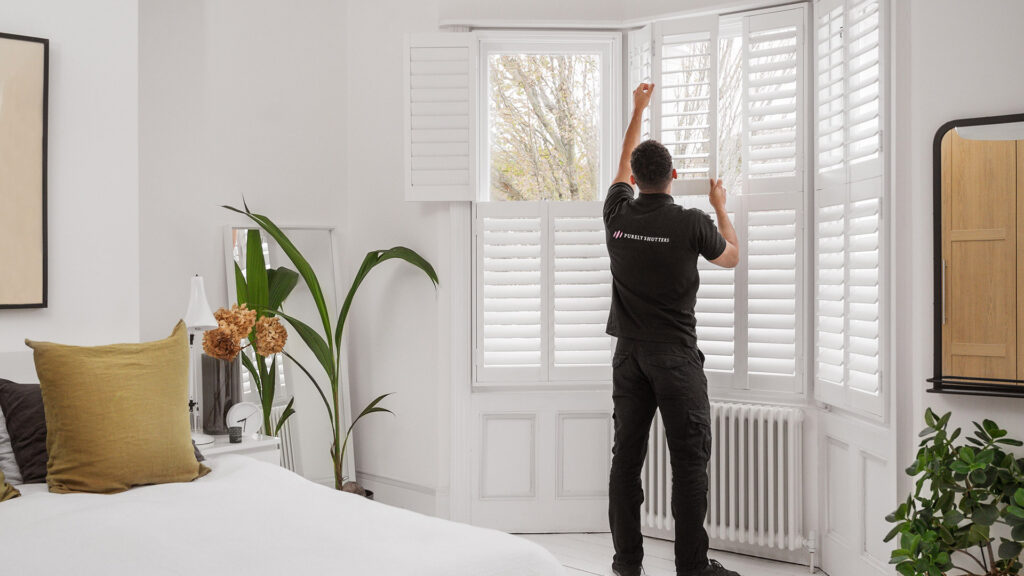 At Purely Shutters, we have expert teams of plantation shutter specialists located all across the country, ready to travel straight to your home and provide a design consultation and quote on their first visit.
After finding the dream shutters to fit your home, our surveyors will fit your made-to-measure plantation shutters with expert precision. Simply type your postcode in the contact finder below and see where our closest team is based.
How much do Plantation Shutters cost?
Our made-to-measure plantation shutters are reasonably and competitively priced. We know that different homes require different shutters, so our shutter specialist will come around and have a free home survey on their first visit. Get in touch with us to get a quick quote.