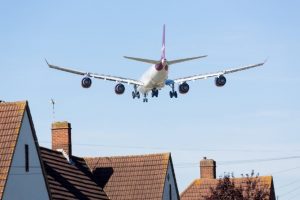 Shutters provide a great alternative to curtains and blinds. As well as looking great, they also add a unique twist to any room.
Solid shutters in particular are a great feature. They date back almost 200 years and were originally very popular in the Victorian and Regency periods.
Made from single, solid panels (a bit like folding doors), this trend is making a big comeback as homeowners up and down the country are keen to inject a bit of old-fashioned style into their homes. Beautiful Victorian style solid shutters bring a classic elegance to windows, as well as offering up a range of perks! If you're unsure whether or not solid wood shutters are for you, here are some of their top benefits:
They reduce noise – unfortunately, curtains and blinds offer little protection when it comes to noise pollution. So when it comes to creating a barrier against the loud traffic outside, do shutters reduce road noise? If you live on a busy road, near a train station or airport or can hear passers-by in the night, solid shutters provide an excellent solution. They help to reduce outdoor noise which means that you can relax in front of the television or get a good night's sleep with fewer distractions.
They offer better light filtration – anybody who lives near a beaming street light will be all-too familiar with the frustration of trying to get to sleep at night. Solid panel shutters provide near black-out light filtration as there are no gaps between the material and the window. The material is also much thicker than curtains and blinds which means that there is no chance of any light sneaking through.
Increased security – solid window shutters provide an increased sense of security which can be a big deterrent for potential burglars. If you're away for the day or off on holiday, with the shutters closed, it's impossible for people walking past to see if anybody is home or spot potentially valuable items that might result in a break-in.
They retain heat – did you know that a whopping 25% of heat loss in a house occurs through the windows? One of the biggest benefits of solid shutters is that they make great heat insulators. In fact, their heat retention values are similar to that of an interior door which means that as well as being much more comfortable in your own home, you can save a fortune on your heating bills. What's more, shutters can be a much more affordable option compared to having your entire house double glazed.
They're easy to maintain – in order to clean curtains, you need to go through the ordeal of taking them down, washing them, drying them and putting them back up. In some cases, you can only get them dry-cleaned which can be costly as well. Blinds aren't much easier either as it's time consuming to clean every single slat – especially because they seem to be a haven for collecting dust. Shutters, particularly the solid variety, are much easier to maintain and keep clean. All you need is a quick wipe with a cloth or a duster and the job is done.
They can increase the value of your house – if you're still not convinced about whether or not shutters are right for you, perhaps this will help. Because shutters are becoming ever-popular and they're a permanent fixture, they can actually increase the value of your home. As well as improving the desirability of a house, they really add the 'wow' factor and people are becoming more and more aware of the benefits they offer.
See our stunning collection of shutters, or get a quick quote to see how viable shutters are!