When it comes to dressing your windows, it's hard to compete with shutters. As well as looking incredibly stylish, they're also versatile, easy to maintain, can increase the value of your house and improve heat insulation and security.
You may already be convinced that shutters are for you. There are various different shapes and styles of shutters and you may be undecided about which type to install however, this week we're focussing on the Tier on Tier variety. From what they are to the benefits they offer, below is everything you need to know.
What are tier on tier shutters?
Tier on tier shutters are made up of two shutter panels – one on top of the other. While they cover the whole height of the window, because the panels work independently of each other, it allows you to have the top open so you can make the most out of a great view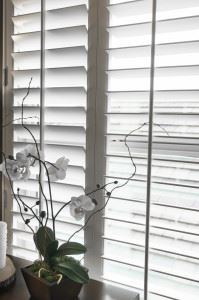 or the natural sunlight while keeping the bottom closed for privacy.
What are the benefits of tier on tier shutters?
There are so many great reasons to choose tier on tier shutters including:
They let in plenty of light
Anyone who has a room in their house which overlooks the street or neighbouring properties will be all too familiar with having to sacrifice either light or privacy. While it's nice to let the natural sunlight in during the day, if you're constantly faced with passers-by looking into your property, it can be difficult to relax.
One of the greatest benefits of tier on tier shutters is that they allow you to enjoy the best of both worlds. Simply close the bottom shutters so that nobody can see in and keep the top open to allow plenty of natural light to filter in.
They're versatile
Tier on tier shutters are incredibly popular in Edwardian and Victorian houses but they work well in all properties. Whether you're in a period property or new build, a flat or a house, you're limited on space or have acres of land, you prefer the minimalist look or your taste is a bit out there, tier on tier shutters really do look great in any property.
As well as fitting into your day-to-day life, the versatility of shutters means that you don't have to worry about them looking out of place if you re-decorate or putting off potential buyers if you decide to sell. In fact, shutters can help boost the value of your property!
Added security
If certain rooms in your home are overlooked, it's not just privacy that's a concern. If people can easily see into your house, your security is also at risk. Thieves can easily take advantage of this which means that they can become familiar with your daily routine so they know exactly when you're likely to be out the house.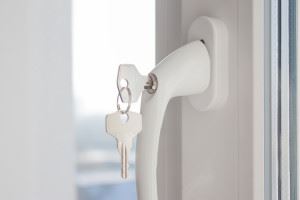 By keeping your bottom panels shut, it means that nobody can see into your house so thieves are less likely to take a chance.
If you would like more information about tier on tier shutters and whether or not they're the right fit for your property, please don't hesitate to get in touch and we'll be more than happy to help.