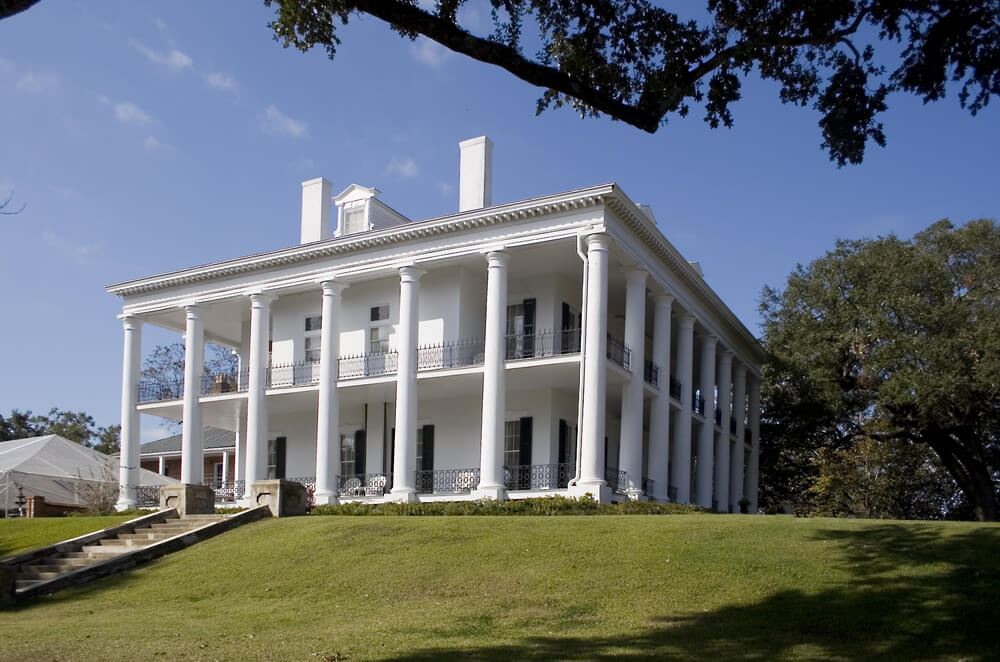 In many homes across Great Britain, shutters have become a standard feature. There are so many fantastic reasons why the UK is embracing this trend, whether they're used to block out noise, insulate the property, provide security, or are just ornamental.
History of Plantation Shutters
Even the history of plantation shutters is pretty interesting and below you can find everything from where they originate from to what they were initially used for.
Many people associate traditional plantation shutters with the deep south in America. Although this is where they did gain their popularity and unique style, they actually date all the way back to Ancient Greece.
Believe it or not, in Greece, the very first shutters were actually made of marble. Despite the fact that they were extraordinarily powerful and resilient, sometimes this made them difficult to work with, which made them unattractive to most people.
The simplest form of shutters were designed using stone slabs which were mounted on a pivot. They were then developed into a shutter which was constructed with fixed louvres and made out of marble.
Wooden Shutters
However, over time wood was employed to enhance the usefulness and appearance of plantation shutters, which then resulted in a rise in popularity. They did in fact become so desirable that they were even an important royal accessory when King Louis XIV of France insisted on having them.
Their form didn't start to change until shutters made their way to the Mediterranean. Wood completely overtook marble as a more suitable material and movable louvres were created to allow varying amounts of light and ventilation into a room. Typically made from undecorated boards, shutters would simply slide into slots on the window frame. For those who couldn't afford wood, they created their own shutters by tying bundles of reeds together.
In the medieval period, shutters were used to keep out wind, rain, insects and birds. They were often a distinct feature used on the inside of windows and were decorated individually to provide a unique touch to homes.
Shutters in the 18th and 19th century
By the 18th and 19th century, the concept of shutters made its way over to America. As many people are already aware, particularly the southern states adopted this trend. Their name comes from the fact that they were integrated into vast plantation manors.
Thanks to the invention of the steam engine and the rapid industrialisation of society, mechanisation entered Victorian working mills. This meant that shutters became more sophisticated so rather than just blocking out light and heat, they could also be used to deflect rain.
Shutters were originally designed to control light and ventilation and also offer protection. Although they are very much still used for these purposes, today, modern shutters also serve a more decorative function.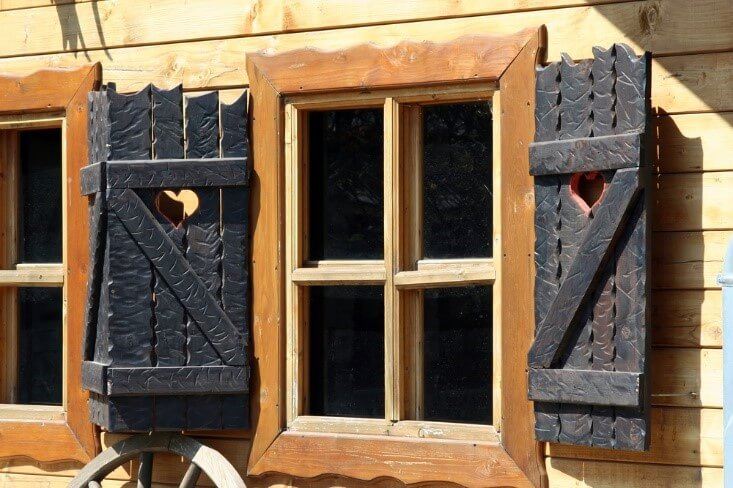 Shutters in Different Materials
Shutters have come a long way over the years as they are now available in various shapes and sizes and can be created using several different materials. The design flexibility they offer means that they can be created to fit any space in both the interior or exterior of a building and they are now used in a host of different countries all over the world.