Whether you're planning on putting your house on the market in the near future or want to hold onto it for as long as possible, chances are that either way, you want to do everything you can to increase its value.
From extensions and soft furnishings to window shutters and a fresh lick of paint, below are some great tips that will help your property stand out and sell for more.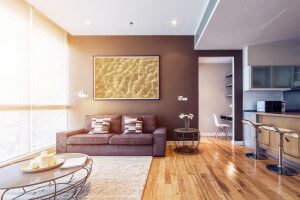 Extend your living space
Moving house is expensive, stressful and time-consuming so naturally, we want to do it as infrequently as possible. This means that when people are viewing your property, one of the main things they're looking for is a space they can grow into.
You may think there's nothing you can do about the size of your house but if you take a good look, you will notice that there's probably plenty of wasted space that could be easily converted into liveable areas.
A loft conversion is a great way to add an extra bedroom, bathroom or study and can increase the value of your home by approximately 12.5%. A conservatory can add about 7% to the value of your home and by installing a basement conversion or turning your garage into liveable space, you're guaranteed to get more for your property.
Think about your curb appeal
The first thing people are going to see when they view your property is the outside. Most homes are also listed on property sites such as Rightmove which means that people will decide whether or not to view your house based on photos.
Improving the curb appeal of your home not only gets people through the door, it can also help you to achieve a higher selling price. If your front garden has been neglected spruce it up a bit, give your house a fresh coat of paint, invest in a new front door and decorate the area with pretty flowers.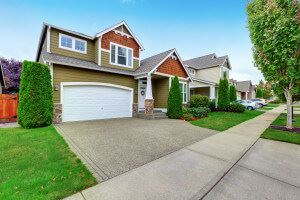 Change your windows
Windows are a big factor for many of us when buying a home so if yours need replacing, now is the time to do it. Double glazing is highly desirable amongst buyers but also make sure that the frames are in good condition. Old and worn windows can really make a house look run-down and neglected so it might be worth re-painting them if they look like they've seen better days.
Another great way to spruce up your windows is with wooden shutters. Not only do they look stunning in any property, they help keep your house warm in winter and cool in summer, they improve security and privacy and even help to minimise outdoor noise. Naturally, all of this means that shutters can really help to increase the value of your home.
Add little touches
When trying to increase the value of a property, we tend to focus on the big things such as extensions. While this is of course great, thinking about the little touches can also really help. A well-presented home, free from clutter and adorned with stylish soft furnishings can really help to create that all-important wow factor. If people walk into a house and instantly love it, they're more likely to offer the asking price.
For more information and advice visit Good Housekeeping (https://www.goodhousekeeping.co.uk/news/how-to-add-value-to-your-home)