Maximising the space you have in your home can completely transform your property. Not only does it make the place feel more spacious and welcoming, increasing your living space can also boost the value of your house.
Whether you long for a bigger bedroom or you would love a dedicated dining area, below are five great ways to create more space in a small room.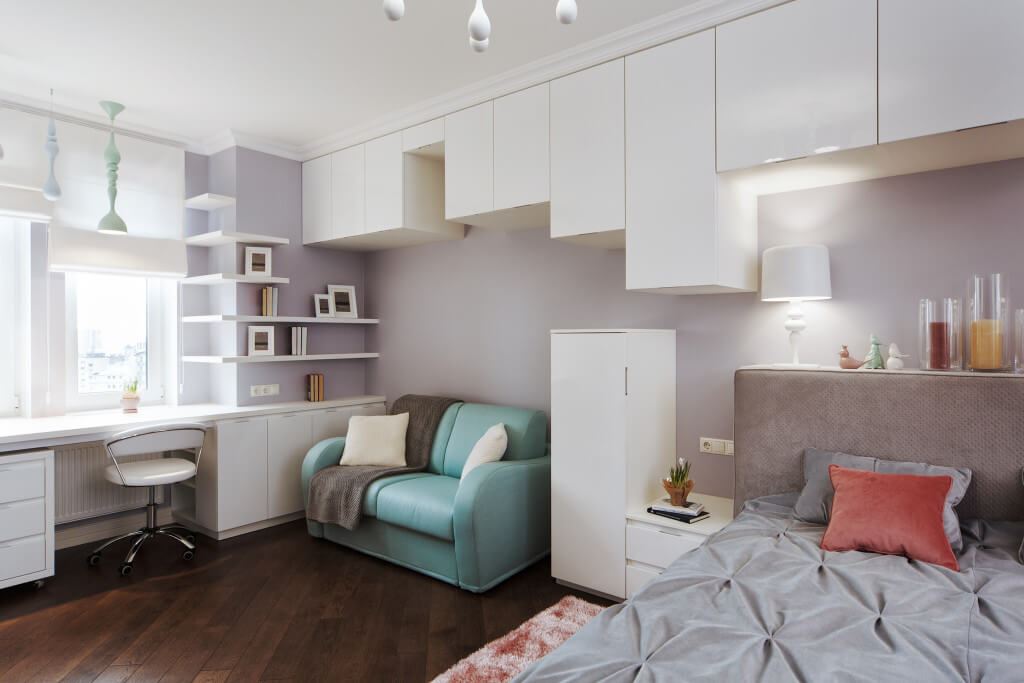 Invest in multi-functional furniture
If space is at a premium in your home, invest in furniture that's multi-functional.
Some great examples include:
A sofa bed in the spare room means this area can double up as a guest room and a home office
Foldable or extendable tables can be packed away or made smaller when not in use so they don't take up as much space
Beds with storage underneath are a great way to keep clutter out of sight
For more small space furniture and storage top tips, visit the Ikea website page: https://www.ikea.com/gb/en/ideas/
Install shelves
It sounds so simple but putting up some shelves is a great way to create storage areas in a room without taking up valuable floor space. If you have a small bathroom for example, rather than keeping your toiletries in a set of drawers, put up a shelf and keep everything on there.
Window shutters
Not only do window shutters look fantastic, they can really help to transform a small room. As they are fitted directly onto your window frame, they only take up minimal space. Curtains on the other hand can be quite imposing because they require a rail which can often stick out quite significantly into a room. Another benefit of shutters is that they let in plenty of light which is another great way to make any room look more spacious.
De-clutter
It's one of the oldest tricks in the book but de-cluttering is one of the most simple and effective ways of creating more space in your home. Whether your shelves are overflowing with DVDs you're never going to watch, the kitchen counters are crammed full of appliances that never get used, your wardrobe is overflowing or you're still hanging on to toys the kids don't play with anymore, all these things are taking up valuable space.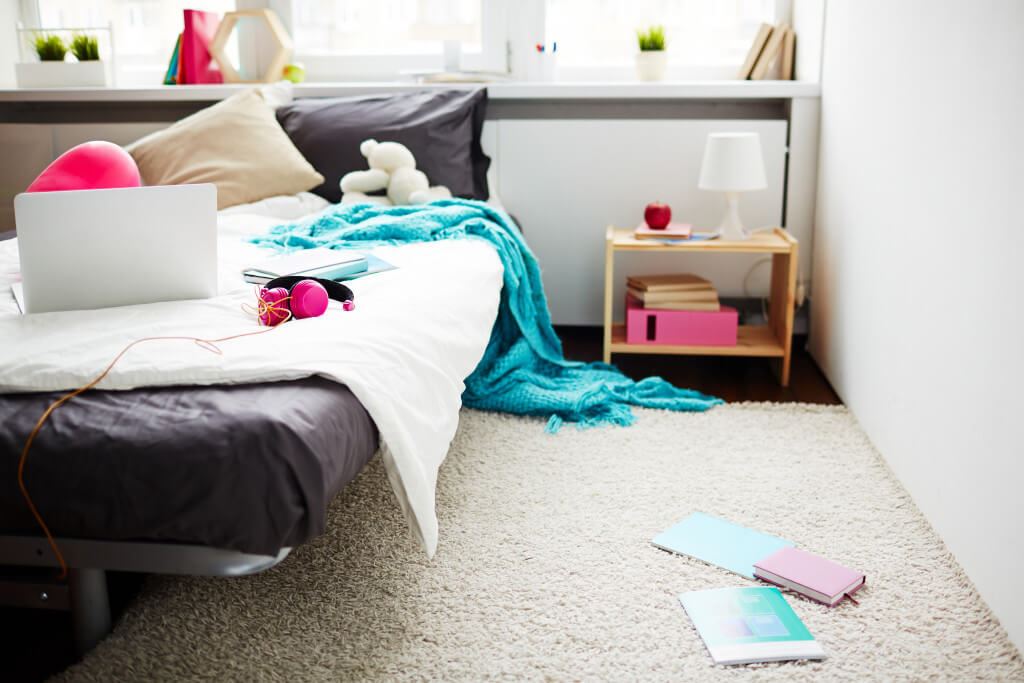 Try to be ruthless with anything you don't use anymore and donate it to friends or a charity shop. If you think you may need these things in the future, store it out of sight in the loft, shed or garage. If you don't have any of these areas available to you, a self-storage facility is another great option. For top tips visit The Spruce website: https://www.thespruce.com/how-to-declutter-your-home-2648002
Be clever with your décor
How you decorate your home can make a huge difference to how big it looks. Dark walls for example can make a room look very small, while light colours create an illusion of space. There are a number of ways you can get clever with your décor including:
Keep it simple – bright colours and bold patterns can make the place look small and cluttered. Keep your colour schemes light and furniture to a minimum
Mirrors are a great way to make a room seem bigger than it is
Just like colour, lighting plays an important part in the look and feel of a room. As well as brightening up a room, good lighting can also make it look bigger. Ceiling lights are perfect for adding the light you need and because they're fixed to the ceiling, they're not taking up valuable space on your walls
Replace bulky radiators with a heated towel rail in your bathroom
Read more from us to find some more great ways to make a small room feel bigger.