We recently sat down with interior design enthusiast, digital creator, and Purely Shutters repeat customer, Roxanne. We've had an eye on her Instagram account for some time, and we were delighted to finally get the opportunity to pick her brains and see how she is enjoying her new shutters. Since moving into a gorgeous period property in Leicester, Roxanne has been wowing her followers with her sleek décor, expert design tips, and keen eye for coupling the modern with the traditional. Check out her account today by following @ourneutralground. For now, though, here's what Roxanne had to say when we last spoke.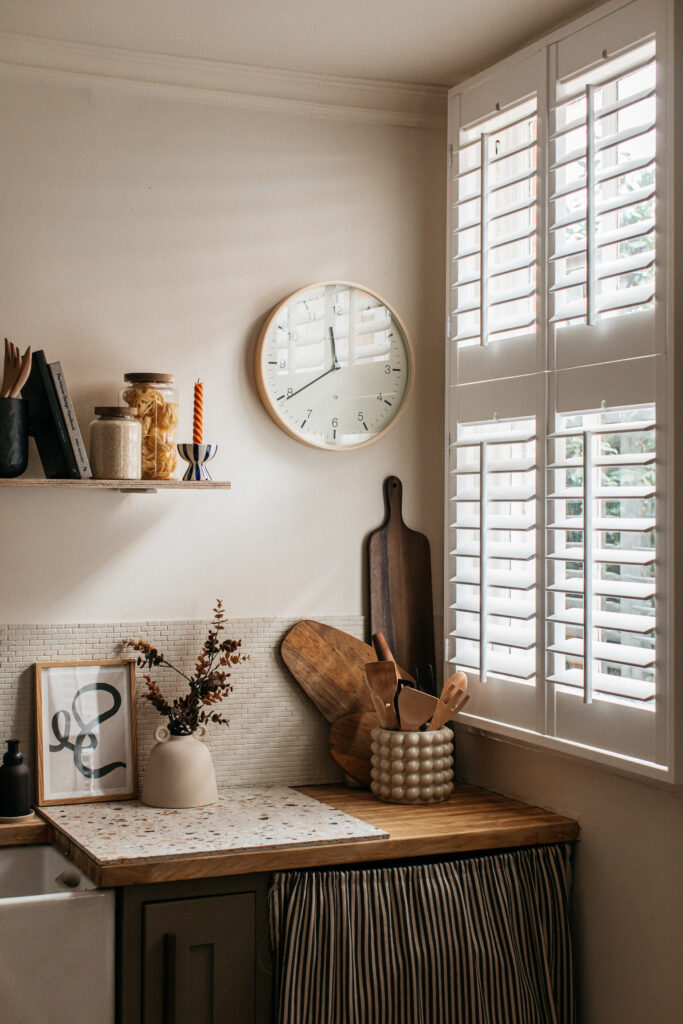 How do you feel about your new shutters?
I love them so, so much. I can't even begin to tell you how happy they make me. Not only do they look great, but the shadows they create on a sunny day are just stunning too!
What made you choose Purely Shutters again for your new home?
My new home is once again a period property and I feel that shutters are a great way to give a nod to the character whilst still feeling modern, clean, and minimalist.
Where do you find inspiration for your interior style?
I mostly find my inspiration via Pinterest, but also hotels, restaurants and of course scrolling through all the beautiful homes I follow on Instagram.
Favourite Film?
Oooh, this is hard. I'm a big psychological thriller fan but also a comedy too. I mostly find myself watching series over films, and my favourite series is a tossup between One Tree Hill, The Gilmore Girls, New Girl or Girls. They're all fantastic – go watch them immediately.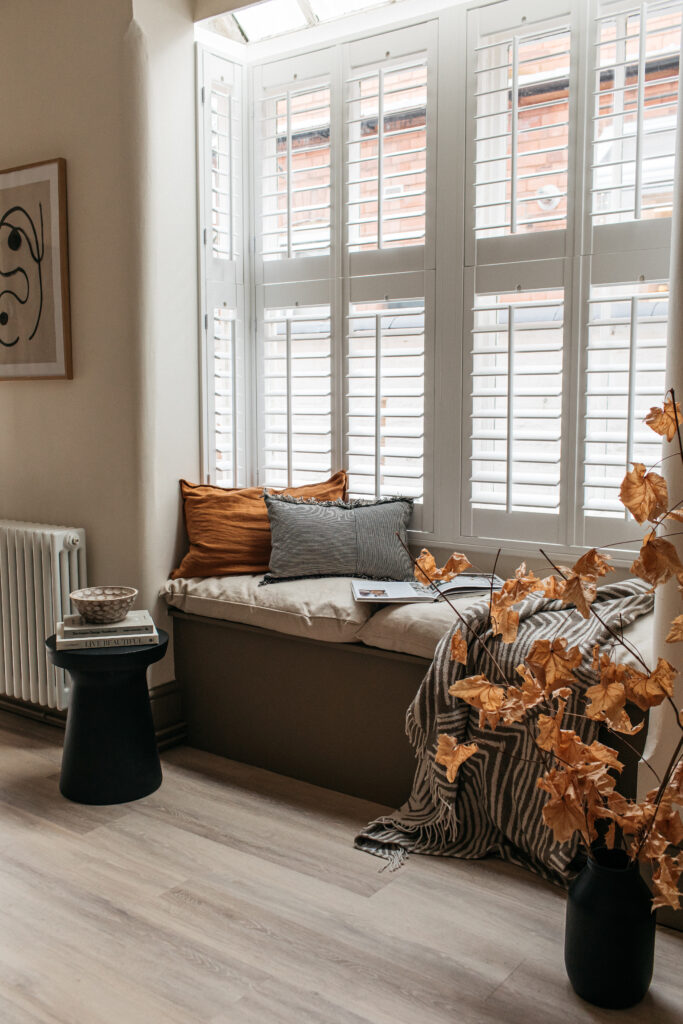 Best spots to go to in Leicester?
Oooh, so, Bradgate Park is a must-visit – just a really stunning family and dog-friendly park. For food, I really love Crafty St Martins and the Last Friday Club, which a street food event held on the last Friday of each month (shock) at the LCB Depot. Then for a cosy coffee shop, I really like Northern Cobbler in Clarendon Park. It does a GREAT vegan hot chocolate!
Favourite City for a weekend escape?
If we're talking UK then I really love Brighton, and Cornwall is on my list to visit this year. For an overseas escape, I would have to say Barcelona or Copenhagen. Barcelona for the best of the city and beach in one place, and Copenhagen for all the minimalist interior inspiration.
What music can be found on repeat while decorating your home?
I'm a big emo at heart, so anything pop punk. I also love something super chilled like City and Colour, Bon Iver, and Novo Amor.
Ever get the urge to add bright colour to your palette?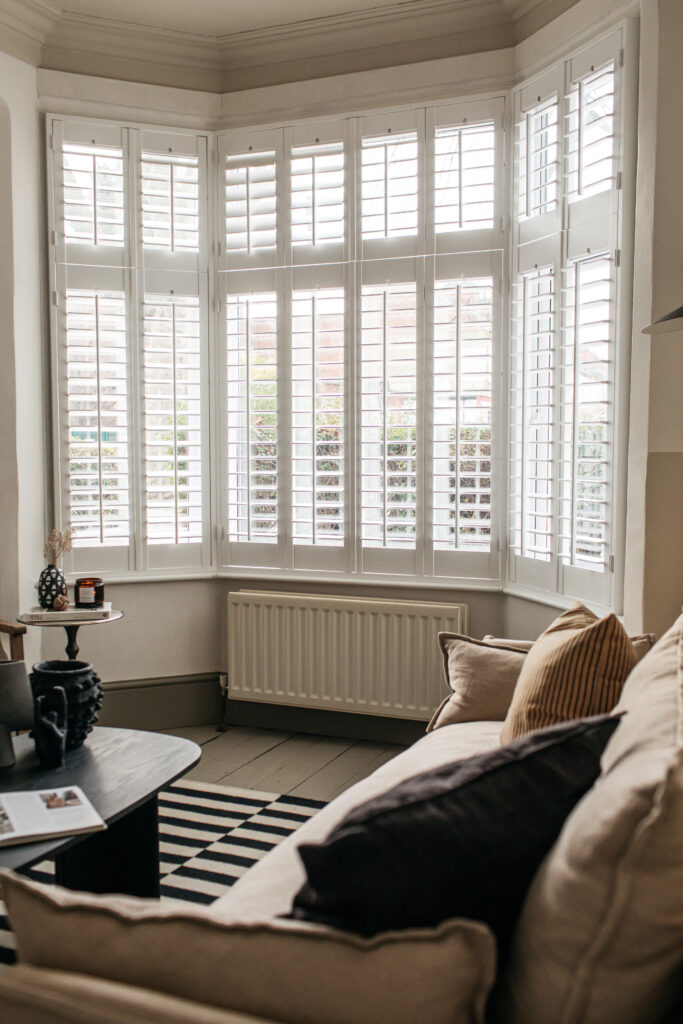 So, I have a weird relationship with colour. I love it and love seeing it in others' homes. I would love to have some in my home but I find I get bored of colour very quickly. A flow of colour and textures is important to me in my home, so I generally stick to more earthy tones such as off-whites, blacks, greens, and burnt oranges.
A nugget of advice for fellow renovators?
Don't be afraid to try things, especially when it comes to paint. If you don't like it, you can paint it back. Also, get stuck in because you'll be surprised at how much you're capable of doing yourself.
What's the next home project?
My next project is my spare room. It needs to be a multi-functional space, which is going to be a challenge to get right. I need it to be a dressing room/wardrobe space as well as a bedroom, plus I need to include a desk space too – wish me luck! I've got ideas so let's hope I can pull it off. You can follow along on Instagram @ourneutralground.
If you would like to emulate Roxanne and revamp your home with your own set of plantation shutters, book your free home survey today and let's bring your vision to life.