We're always looking for subtle ways to add value to our homes and installing window shutters is a great way to do exactly this. If you're currently weighing up the pros and cons of investing in this type of window dressing, below we have listed some of the reasons why shutters can help to bump up the price of your property.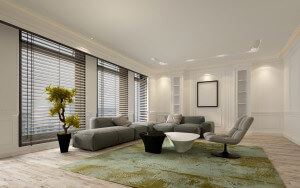 They're unique to your home
One of the things that makes shutters so special is the fact that they're custom designed to your home. This means that their fit, function and appearance are all unique to you and this is what gives every house that has shutters the wow factor.
When you're trying to sell a house, curb appeal has a big impact on the value and how quickly it sells. Any property that instantly makes people think 'wow' is going to be in demand and will therefore go on the market at a higher asking price.
They provide insulation
Winters in the UK are long and cold and for many of us it feels like we're fighting a constant battle to keep the house warm. Not only can this make the colder months feel incredibly miserable, it's no fun when the heating bill comes through the post either.
The main reason why window shutters will add value to your house is because they are fantastic insulators. They are far more effective than curtains or blinds when it comes to keeping your house warm because they're thicker and they add an extra layer of insulation to your windows.
Just like double glazing can make a house a lot more appealing, shutters can have the same effect on potential buyers so they're easily a worthwhile investment.
They're environmentally friendly
We're all becoming a lot more conscious about our carbon footprint and the impact that our actions are having on the environment. It means so much to us now that when we're looking for a house to buy, many of us will ask to see the Energy Performance Certificate (EPC) for the property.
This certificate lets people know roughly how much it will cost to heat and light the premises as well as what its carbon dioxide emissions are likely to be. It also states what the energy-efficiency rating could be if improvements are made and highlights cost-effective ways to achieve a better rating. For many buyers, this can be the difference between making an offer or not and window shutters are an incredibly effective way of improving the rating of a house.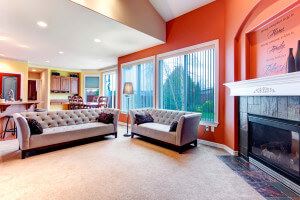 They improve security
Security is one of our main concerns when we're buying a house. As well as being in a good area, we want to know that our property is safe from burglars.
There are a number of ways you can make your house more secure including installing an alarm and using security lighting. Believe it or not, shutters can also improve the security of your home. They do this by:
Making it difficult for passers-by to see into your house
Anyone who is thinking of breaking in will firstly try to determine whether or not someone is home. If your curtains have been drawn for some time they will assume you're away and if curtains have been left open, they will easily be able to see that you're out. With shutters however, you can adjust slats to let light in but nobody will be able to see into your property, keeping your living room concealed. This makes it believable that somebody could be home but nobody would be able to see in to know for certain.
If somebody does try to break into your home they're looking for quick and easy access
Shutters can act as a deterrent because as well as smashing through a window they would also have to try and break through solid wood shutters which is no easy feat.
Elevate your home interiors and you can increase success for if/when you're ready to sell. Click here for a quick quote or arrange a free home survey to talk to our experts.