If you've made the decision to have window shutters installed in your property, congratulations! As well as better insulating your home, shutters improve privacy, security and curb appeal and they do of course also make a fantastic investment.
Your next step is deciding which type of shutters are best suited to your property. In order to help you make an informed decision, below we have listed the advantages of both solid shutters and plantation shutters.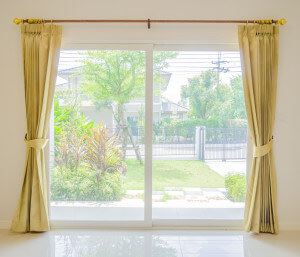 What are the benefits of Solid Shutters?
 Reduce noise –
solid shutters provide an extra barrier between your window and room and are therefore excellent at shutting out unwanted noises. 
Better light filtration – whether you have a bright street light outside your window or the sun hits your bedroom at the crack of dawn, light infiltration can upset your natural sleep cycle. Shutters won't allow any gaps between the shutter and the window and they're much thicker than curtains or blinds, shutters provide near black-out light filtration. 
Improved security – solid shutters act as an extra barrier, preventing burglars from entering your home. What's more, when the shutters are closed, it's impossible for people walking past to see if anybody is home or spot potentially valuable items which might result in a break-in. 
Heat retention – one of the biggest benefits of solid shutters is that they make great heat insulators. Their heat retention values are in fact similar to that of an interior door which means that as well as being much more comfortable in your own home, you can save a fortune on your heating bills. 
Easy maintenance – curtains and blinds can be tricky and time consuming to clean which means that they often get neglected. With solid shutters however, simply wipe them clean with soapy water or a mild detergent and the job is finished within minutes. 
What are the benefits of Plantation Shutters?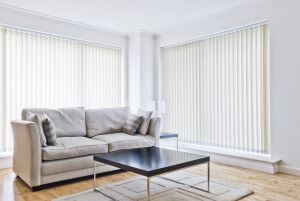 They can be tailored – windows come in all shapes and sizes which isn't a problem for plantation shutters because they can be fitted to your home regardless of whether your windows are rectangular, round, angled or arched. They can also be adapted to the many unique shapes that conservatories and glass roofs come in. 
Heat insulation – as well as keeping cold air out during those chilly winter months, plantation shutters also do a fantastic job of making sure that warm air doesn't escape. Shutters are particularly beneficial if you have bay windows because curtains and blinds can't sit flat against the window and therefore allow a lot of cold air to enter the room. 
Hygienic – shutters are far more hygienic than curtains and are also great for those who suffer with allergies. The problem with fabric window coverings is that they provide an excellent breeding ground for dust mites and condensation because they're incredibly difficult to keep clean. Shutters completely eliminate this problem however because they wipe clean and don't gather dust or moisture. 
They can be tailored to your needs – another fantastic benefit of plantation shutters is that they can be tailored to your specific needs. They're made-to-measure which means that they can fit any area, you can choose the colour you want and even the material you wish them to be made from. 
If you haven't found what you are looking for you can browse our range of shutters including our different room options.
If you are interested in adding shutters to your home, please contact our team to book a free no obligation appointment