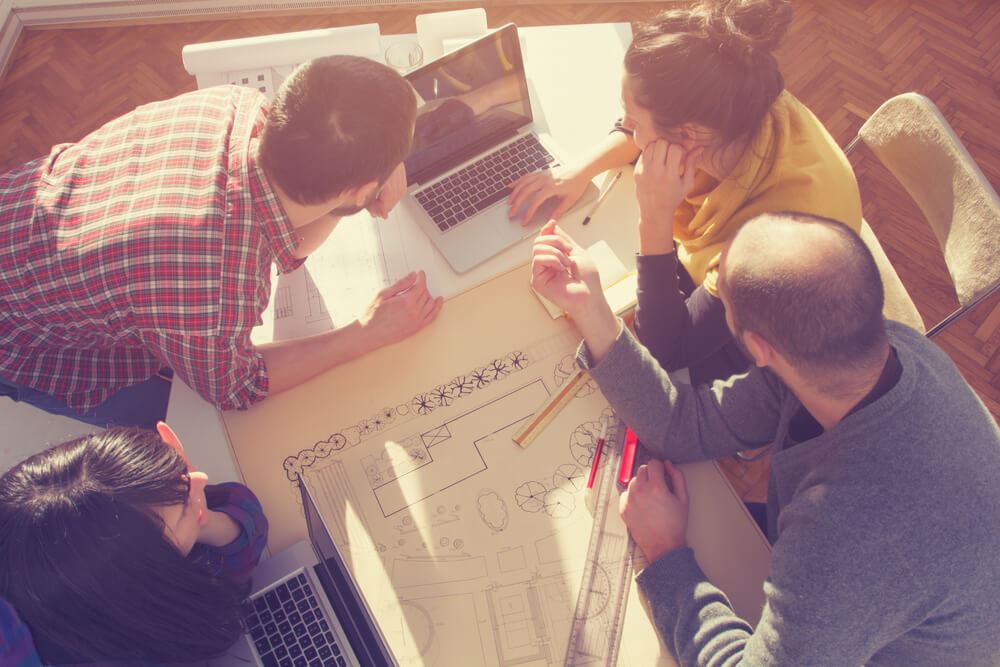 Unless you have hired an architect, and put them in charge of all aspects of the build, including a guaranteed, capped budget, you may be in for a huge shock when the bills come rolling in.  Employing an architect to be your building manager is a very expensive option.
Here are ten things to consider before you extend your home, after you have all the appropriate planning consents.
1. Permitted Development
While most sensible people would seek planning approval, or acknowledgement that planning permission is not required, alas some people don't even get this far. They assume that adding an extension falls under "permitted development rights."  Always check with the local authority first.  If, for example, you are looking to add a conservatory to a new build, the "permitted development allocation" is likely to have already been used up and you will need planning permission. You need to be extra careful if your property is listed. Permitted development rights do not apply to listed buildings, so any extensions on your house will need both planning and listed building consent.
2. Building Regulations
Even if you do not need planning permission to extend your property, you must get building regulation approval. These set out minimum requirements for structural integrity of your building extension.  They also cover key aspects of the build from damp proofing to ventilation and energy efficiency.  With the exception of a shed, summer house or child's play structure in the garden, most types of building work is covered by building regulations and need to be compliant. These include:
Any extension, including conservatories
Loft or basement conversions
Removal of internal or external walls
New or replacement windows
Rewiring
Drainage alterations
Chimney and fireplace alteration e.g. installing a wood burner into an old coal fireplace
3. Loo Laws!
Once upon a time there was a law which said you had to have 2 doors between a lavatory and the kitchen. Due to the open plan way in which we live, this is no longer the case. The revised regulations say that all WCs need to have suitable ventilation and a hand basin.
The Building Regulations for a shower room are similar in terms of access and ventilation.  Shower rooms can fit in to surprisingly small spaces.  For a basic shower room you only need a space of 900mm wide by 1.8m (or 2.6m if it is to include a WC and basin).
4. Lofty Business (Minimum ceiling heights and wall thickness)
While you may be surprised to hear that minimum ceiling heights are not covered in building regulations. All that is required is that, in rooms with sloping ceilings at least 50% of the floor area should have a normal ceiling height (which is considered to be 2.1m). The main issue is that to make a loft room qualify as a living space the floor may need strength­ening and the roof will need to have at least 150mm of insulation, plus a 50mm clear air gap.  This may bring down the ceiling height and needs to be factored into your calculations.  Access regulations are also very strict.  Believe it or not, there is a minimum size of a bedroom. If you are losing a useable bedroom, or reducing one in size to gain another in the loft, you may find out that you have lost more than you have gained.
5. Open Plan Living – Remove Your Walls
If you want your house extension to blend into the existing home you have to think about how this will work.  Avoid creating "through rooms" as they end up feeling like cluttered passages.
Think carefully about how you live your life in the modern age.  Do you need spaces which are closed off from the rest of the house?  Naturally bathrooms need walls as do bedrooms but downstairs?  Which spaces actually need to be enclosed?
We would argue that if you can have a utility room, that is an ideal room to close off as even the quietest washing machines and tumble dryers are noisy.  We would argue for at least one enclosed reception room, be that a snug or an office where parents can hide from their noisy children or conversely put the noisy children into the enclosed space.
In general as families grow and age, the spaces required change.  Very young children may need more floor space in a certain area so that parents can keep watch while they do their chores. Older children need space to do homework around the kitchen table.  Dumping space for endless school bags and sports kit.  Once grown the children's clutter goes, even if the children don't. They are large, their friends are large leaving little room for you on your own sofa!
Dividing space is easy using furniture, however using bi-fold shutters to temporarily close off areas of the ground floor is a good way to go, especially around kitchens.  Pot plants and open book cases are another good way to break up a room but keep in the light.
6. Beware of Removing Trees
You do not want to fall foul of the Tree Preservation Orders (TPOs) laws. Even if a house extension does not require planning permission you cannot alter or even prune a tree that has a TPO on it without permission. Altering a tree that is protected by a TPO is a criminal offence and can result in hefty fines.
7. Estimates and Quotations – Don't get stung
If you are asking for a job to be done, always get a quotation and not an estimate.  A quotation is a written document with a definite price and once agreed constitutes a legal agreement.  An estimate just a contractor's guess. Even if the estimate is given in writing it is not legally binding. Make sure that your quotes are:
Itemised, showing each activity in detail with the associated cost
Not any caveats which might involve extra expense
If VAT is included
Be clear about the term "provision for" (see below)
Check if they are using their own employees, if they are using external contractors ensure you have the builder's guarantee covering their external contractor's work
Time: Quotations should have a schedule of works showing how long each phase of the build will take, as well as how much that section of work will cost. Don't pay upfront for any section of work until the previous one has been completed
At Purely Shutters, we are one of the only providers to give accurate quotations before we come to survey your home. If you are looking to add shutters to your home extension, get a quick quote from us now and see how it fits into your budget.
8. Beware of provisions and mission creep
A kitchen can cost anywhere between £5,000 and £500,000. If they have an £8,000k provision for the kitchen units, check on the quantity and quality of units they are expecting to install. Confirm if that includes the cost of the work tops and white goods. Granite work tops cost a lot of money, if you find you suddenly need to find an extra £5,000 at the end of your build for work tops, it could be devastating if you have not left enough aside to cover this.
9. Storage… Never forget it!
Most architects are, or appear to be, minimalists by nature. While they view buildings as living breathing spaces in their own right they have an "uncluttered" perspective of how each room can be used.  That's lovely if you are a minimalist sort of person. However, if you have young children or children full stop, clutter arrives in truck loads.   When you are looking at the beautiful drawings from your architect or designer always ask for more storage than you think you would need.  Ask them to consider clever storage solutions too to make the most of smaller spaces.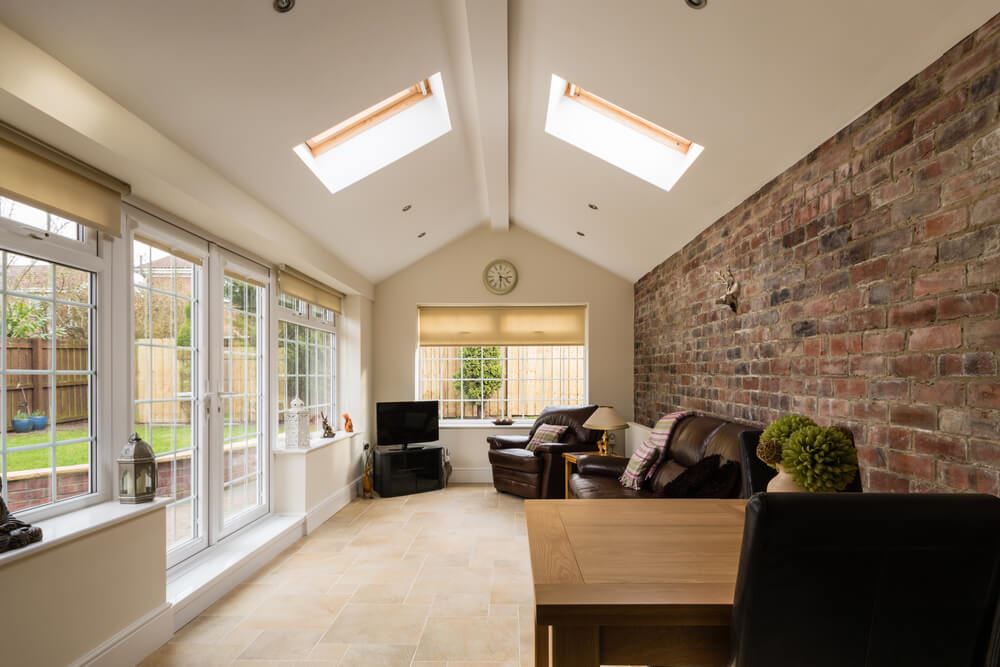 10. Go Green
We all know that energy costs are supposedly low at the moment, although nobody seems to feel the effect. We have the most expensive fuel costs in the whole of Europe, so when extending a house, seize the opportunity to make your whole home more energy efficient. It is not only better for your pocket, but better for the environment too.