Interior design trends constantly change from year to year. It can therefore be difficult to keep track of what is popular, and what is on the way out in terms of interior styles.
How our homes are decorated is impacted by what is current, but also by our own individual design tastes, budgets, and interior space requirements.
Perhaps you have just managed to buy your first property, or you are looking to revamp your home to give it a fresh look for 2023. Either way, if you are not a design expert, it can be difficult to know what colours, styles, features, and fittings to choose.
To help provide you with some interior design inspiration, we have researched some of the top 2023 interior design trends that are expected to be popular this year.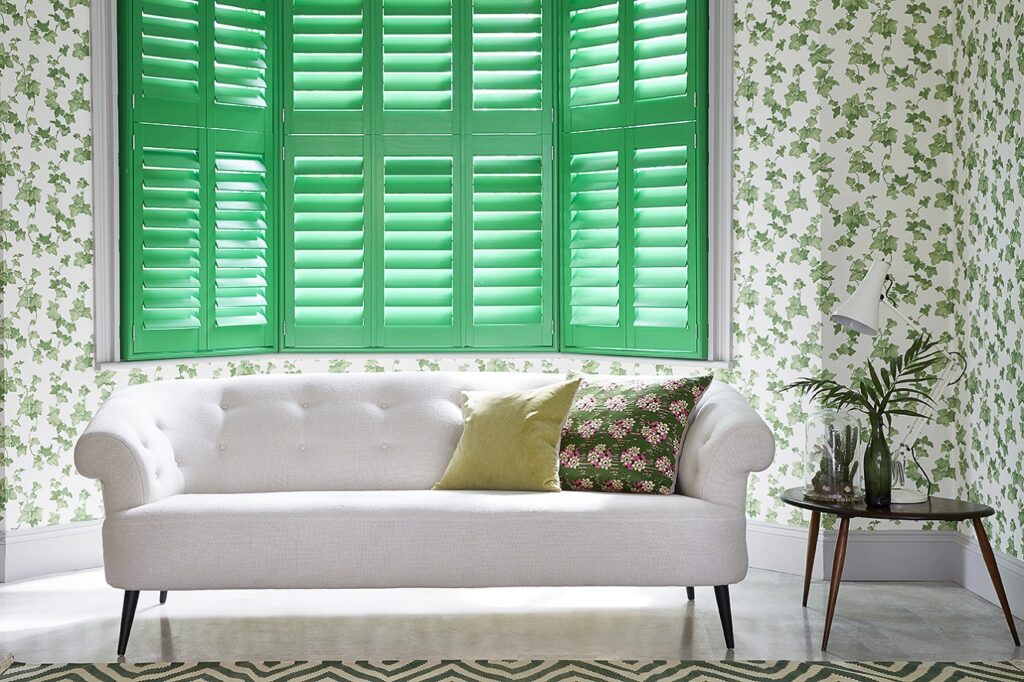 Interior Colour Trends for 2023
One interior design trend that has been popular for a long time is adding warm and neutral colours to the home interior. These colours offer a relaxed and cosy feel to any room. They can also be very versatile in terms of the type of rooms you can finish off with these colours. So, whether you are looking to upgrade the interior of your bedroom, living room, or kitchen, warm and neutral colours are a great option.
In 2023 it is expected that these neutral colours will be popular once more, but there are likely to be more colours added to the traditional mix of grey, white, and yellow.
Mustard and plum tones could be a popular choice for adding a new twist to the tried and tested warm and calming colour mix. These tones will also complement the traditional mix of warm colours and enable you to create a calming atmosphere in any room in your home.
If neutral and warm colours are not your taste, it is also anticipated that some bolder colours will be popular in 2023. In particular bold shades of blue could become popular throughout the year.
Dopamine décor is an interior trend celebrating all things bright and bold, featuring punchy earthy colours and funky shapes and patterns seen a lot back in the 60s-70s.
The hashtag #dopaminedecor has over 70k views on TikTok, the content features trends like 'sunset hues' featuring bright orange and yellow feature walls, retro sofas, disco balls, printed cushions and abstract vases.
Purely Shutters have a range of colour options available for our quality plantation shutters. Therefore, if you are looking to incorporate shutters into any interior design projects in 2023, we will offer neutral, warm, or bold colour options to suit your design trend goals.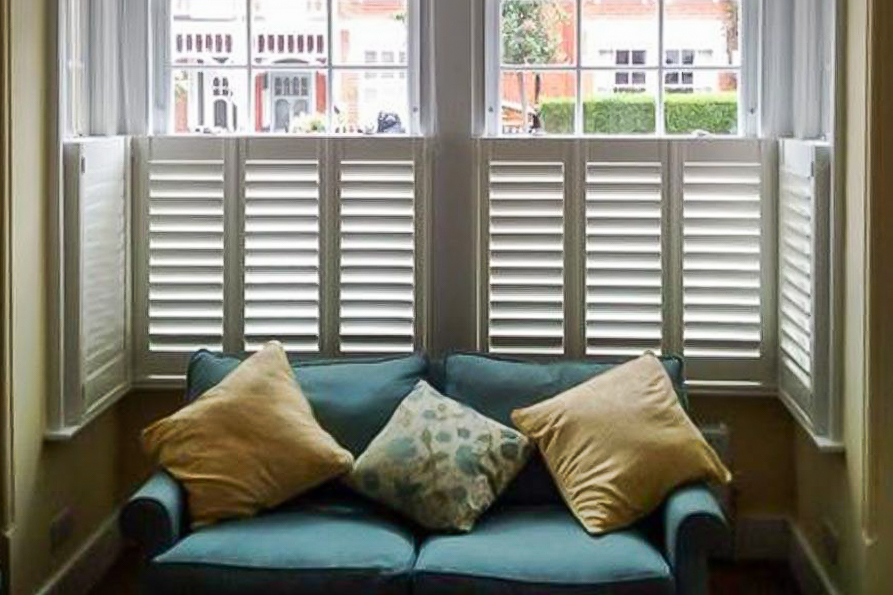 Comfort and Core Trends for 2023
Core interior trends are thriving amongst Gen Z and Millennials, both cottagecore and comfortcore are rising in popularity. There are approximately 362k monthly online searches for 'cottagecore' and a whopping 12.6 billion views on TikTok. Comfortcore has 5 million views and features in many interior design articles.
Cottagecore
The cottagecore trend celebrates sustainability, simplicity and comfort, with an aesthetic that is harmonious with nature and romanticises rural cottage living. The trend which has been widespread on Instagram, Pinterest and TikTok emphasises using natural materials in the home such as wood, stone and cotton.
Cottagecore promotes using second-hand and antique wooden furniture to make your space look and feel well lived in. Also decorating with lace and floral patterns, bringing dried flowers, vintage quilts and lots of warm, cosy textured fabrics.
Comfortcore
After the turbulence caused by both Coronavirus and the cost-of-living crisis in recent years, we desire comfort and stability in our homes more than ever. More people are working from home and 'comfortcore' is an interior style many of us will lean towards this year.
Comfortcore is all about how your space feels not just how it looks. This means ensuring your home has quality seating, cosy textures and soft furnishings. It's time to invest in a large fluffy comfy chair for your living room, like for example the infamous 'cloud chair' that model Kendall Jenner posted, which reached 129 million views on TikTok.
Interior Room Trends for 2023
When it comes to the design trends for kitchens in 2023, it is expected that enclosed kitchens could come back into fashion. Café-style shutters could be the perfect accompaniment to a more enclosed kitchen space, allowing enough light in to still leave the kitchen looking open and inviting.
In recent years, hideaway offices have also been a growing trend when it comes to the design of home interiors. This trend is set to continue in 2023. With lots of shutter styles to choose from, Purely Shutters could help you find the right shutters to give any hideaway office a cosy feel.
Interior Furniture Trends for 2023
In 2023, there is expected to be a desire for statement lamp pieces and wall lights. These items with their exaggerated scale will help to create a sense of fun in any room.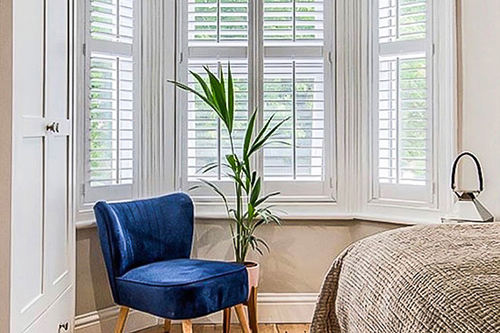 Furniture with curves is also anticipated to be a fashionable design trend for home interiors in 2023. This style of furniture fits in perfectly with the 1970s retro theme.
Plantation Shutters for 2023
Being so versatile in terms of colour options and style, shutters will be a strong partner for any curved furniture or statement pieces in 2023.
Love hearing about the latest trends in the interior world? Check out our post on spring interior designs trends for 2023 next.
And if you've got any questions, we'd love to hear from you. Send an email to hello@purelyshutters.co.uk today. One of the team will get back to you as soon as possible. We can't wait to hear from you.
Should you have been inspired by the various interior design trends for 2023 that you have seen, why not request a free home survey with our shutter experts?