Finally, it's here: springtime. A time of renewal and rejuvenation, what better way to celebrate the season that by revitalising your home's interior. But with so many trends, it can be hard to know where to start. Luckily, we've pulled together a short list of some of our favourite spring interior design trends for 2023, saving you time. So, let's get started.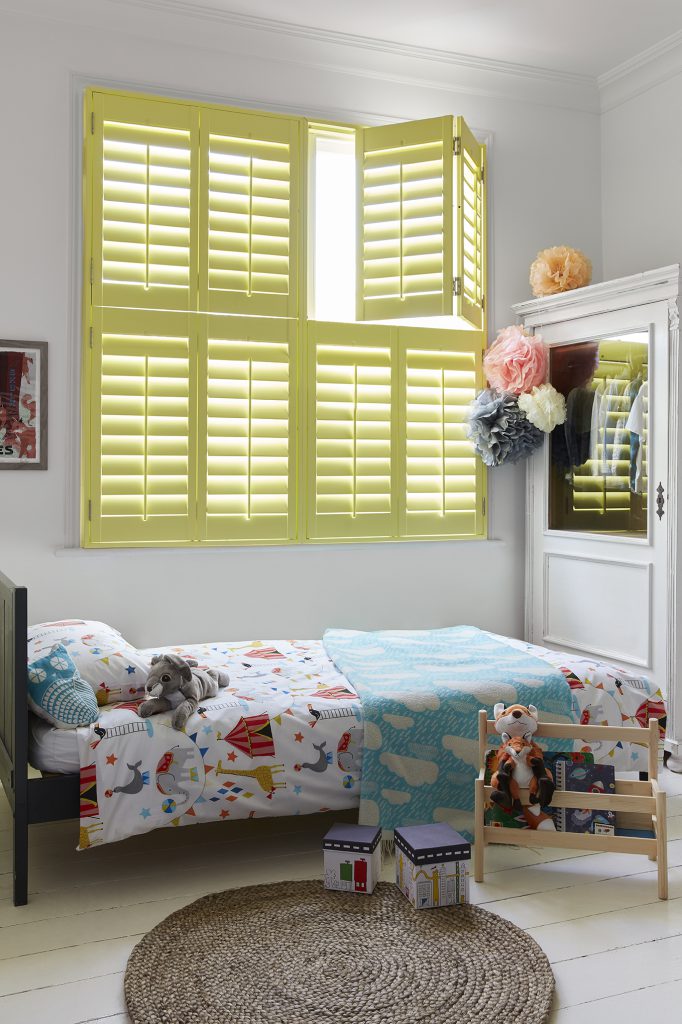 Be Bright, Be Bold
Bright and bold colours are making a comeback this Spring, with vivid shades like deep blue, bright yellow, and fuchsia leading the way. These colours can be incorporated into your decor in numerous ways, whether it's through accent walls, textiles, or accessories. Shutters can complement this trend by using custom finishes to match your colour scheme or by incorporating brightly coloured shutters into your design. You can also choose shutters with wider slats to let in more natural light and create a vibrant atmosphere. And don't worry about not finding the right hue for you, because here at Purely Shutters, we offer a range of colours and finishes.
Interior design experts at The Living House stated that "When it comes to shutters we tend to default to thinking we have to go for white and this is not the case anymore. We love bright shutters and think they work so well in children's bedrooms, playrooms and even kitchens."
Viva Vanilla
If bright colours aren't your thing, a more subtle approach with a neutral colour palette is the way to go. Shades like vanilla and beige are always rearing their head come springtime, and 2023 is no different. To incorporate this spring interior design trend into your décor, think about using neutral colours wherever you can, from your furniture to carpets and rugs. White or cream shutters can act as the perfect companion piece to help create a cohesive look with your neutral designs. Plus, plantation shutters in white or cream can add a touch of elegance to your decor and give your home a classic look.
Interior design experts at The Living House said "Beige, off-white and light taupes, are here to stay for the foreseeable future. We are seeing these colours all over our Instagram feed and they have such a contemporary feel. They are versatile and you can then add other colours really easily."
Going Green
It's Spring 2023. Green, sustainable living has never been more popular, or indeed stylish. Incorporating natural materials and earthy tones into your décor is perfect for creating a calming and tranquil space. Plus, by using sustainable and recyclable materials, you'll be doing your bit for the planet, which is never a bad thing. To incorporate this interior design trend into your home, think about materials such as bamboo, jute, wicker, and hardwood. The shade of green and brown can be used throughout your space to round off the look. And if you're after a window covering to fit in with your room's eco-friendly ethos, our hardwood shutters are responsibly and sustainably sourced. Plus, they're even available in a number of natural wood finishes.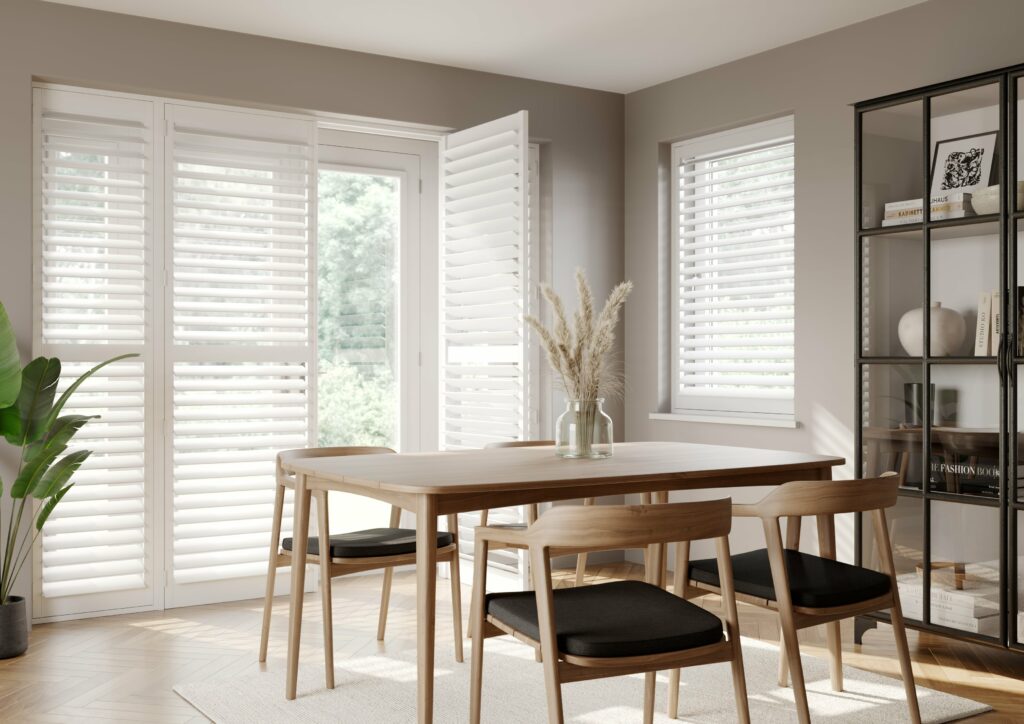 Open-Planned Kitchens
The kitchen is the heart of the home, and this Spring, it's all about opening up your space. Open-planned kitchens are popular for a reason, allowing for a seamless flow between the kitchen and living areas. To incorporate this trend into your home, consider removing walls or creating large openings between rooms. Yes, we understand that this is a big commitment, but we promise you won't regret it. Shutters can help create a cohesive look by using finishes that complement your kitchen cabinets or countertops. You can also choose shutters with larger louvers to let in more natural light and create an open and airy feel. And because Purely Shutters offers a range of different styles too, you won't want for anything.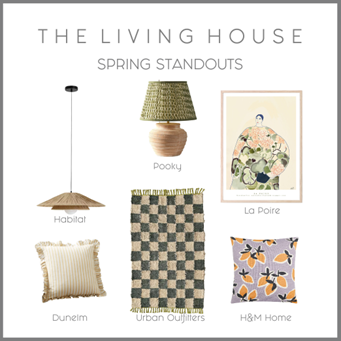 Interior design experts at The Living House revealed that "Lots of our customers have open plan rooms now or they are doing renovation work to create them. When you have large bi-fold doors it can be difficult to dress them to block out direct sunlight or create some privacy. Sometimes this only becomes an issue once you have completed the work. Shutters work really well for doors like this and give you the option to fully open them, partly open them or completely close them – ideal!"
Still Have Questions?
No problem. If you want to know more about you can incorporate shutters into your spring interior design projects, we'd be happy to help. Send an email today to hello@purelyshutters.co.uk or request your free, no-commitment home survey with one of our experts.