Why 40% of tenants are too scared to report maintenance issues to their landlord
Research carried out by the Citizens Advice Bureau (www.citizensadvice.org.uk/) has revealed that 1.85 million households have waited longer than they should have to report maintenance issues to their landlord.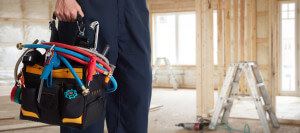 This astonishing figure accounts for 40% of all tenants living in rental accommodation but what exactly is making people too afraid to speak up?
As highlighted in the BBC's recent documentary, The Week the Landlords Moved In, people are scared of being evicted from their homes. With the rental market so competitive at the moment, tenants assume that their landlord will simply replace them with new tenants if they make a fuss.
As a result, renters are trying to fix problems themselves. 14% of those surveyed by the Citizens Advice Bureau said that they have paid for repairs out of their own pocket and more than 16,000 sought help from the organisation last year over the poor condition of their privately rented homes.
From electrical faults and broken windows to a lack of hot water, tenants reported that they would rather turn to the CAB than their landlord because they're nervous that their situation in the private rental sector is increasingly precarious. People are quite simply too scared to complain in case their rent is increased or they're evicted.
Speaking out about these statistics, the chief executive officer at the National Landlords Association, Richard Lambert, commented:
"No one should live in fear of being evicted because of raising issues about important repairs in their home, but this is not the way that the vast majority of landlords would respond to such requests. This fear is a big concern because tenant safety should come above everything else. Laws to prevent so called retaliatory evictions were introduced in 2015, yet almost two years down the line we hear the same arguments surfacing again."
How to report maintenance issues if you're a tenant
If there's a problem with your property, chances are that your landlord will be only too happy to resolve the issue. After all, they want you to be happy in their home and they also want to prevent their property from incurring further damage.
If there is an issue, always report it in writing so that you have proof of dates and the requests you made. You can also follow up with a polite phone call just to ensure that your letter or email has been received.
Visit the Government website for further advice and information if you feel your Landlord is not helping resole your issues: https://www.gov.uk/private-renting/repairs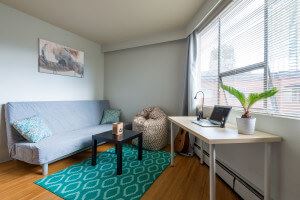 How landlords can make their properties easy to maintain with window shutters
If you're a landlord and you worry that tenants aren't reporting issues to you, try to make your property easy for them to maintain so that the likelihood of problems occurring in the first place is reduced.
A few great ways you can do this include:
Make sure the property is damp-proofed to prevent problems like mould, easily done with waterproof shutters
Use laminate or wood flooring so you don't have to worry about carpet stains
Install window shutters – they're easy to keep clean, you don't have to worry about bad smells lingering and they're ideal if you allow pets or smoking in your home
Incorporate the cost of a weekly or monthly cleaner into the rent
Before new tenants move in, have the roof inspected to ensure that there's no chance of leaks occurring
For easy to maintain, effective insulating window treatments, why not invest in window shutters? Get a quick quote today.