Plantation shutters are a wonderful addition to any home and provide various practical benefits. As well as wooden plantation shutters, PVC shutters are also a highly desirable choice for any wet rooms or spaces prone to condensation. They are specifically designed for bathroom or kitchen windows due to their waterproofness.
If you're unsure what PVC shutters are. Don't worry, we will dive into it in the next couple of minutes. If you have some idea about them but are unsure of how to choose the right one, we will provide information to help you find the perfect PVC waterproof shutters.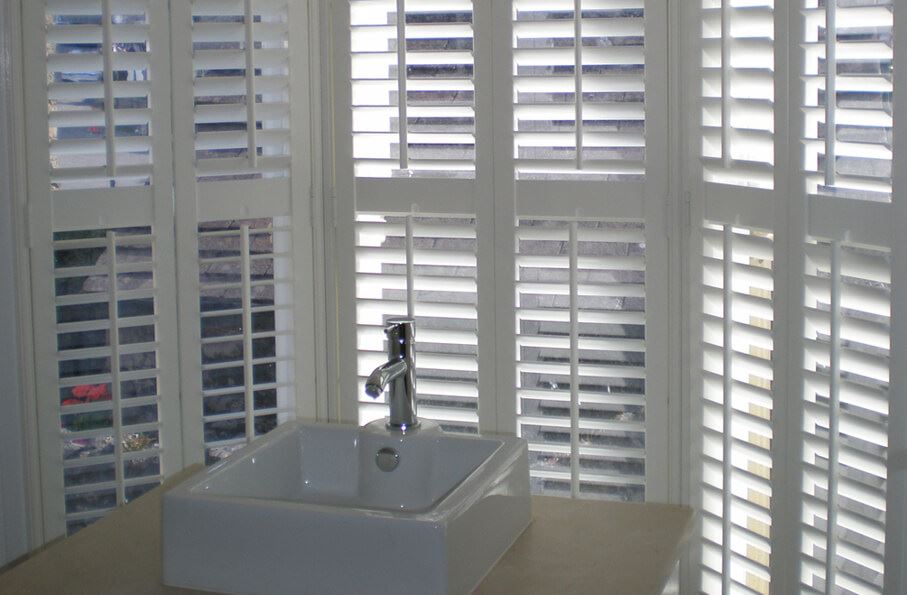 What are PVC Shutters?
PVC shutters are made from Polyvinyl with slats that are built with a tough aluminium core. This gives them a high level of durability and 100% waterproofness. This type of waterproof PVC shutter is specifically designed for any window in your bathrooms, kitchens, or any wet room in your house. The PVC material is the perfect material for a moist environment because it will not be damaged by the excess moisture in the room.
Our PVC shutters are available in different shutter styles, such as full-height shutters which provide complete coverage for your windows. They are also available in café style that covers just part of your windows.
What are the benefits of PVC shutters?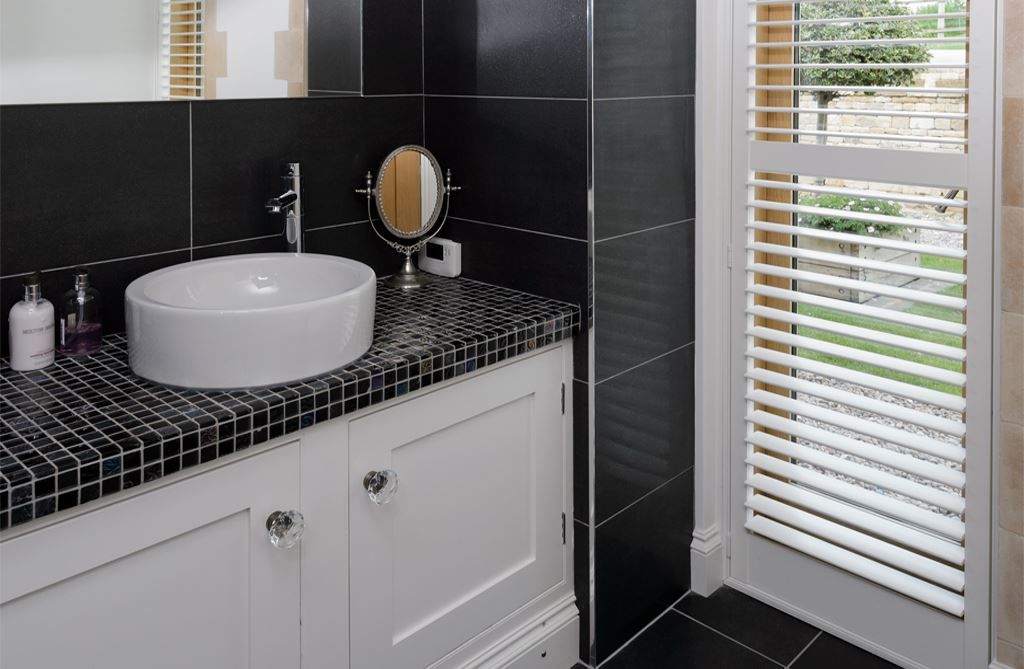 You might be curious about the advantages of installing PVC shutters over the other types of shutters in your bathroom. One of the main advantages of having PVC shutters over others is their waterproofness. The Polyvinyl range of waterproof shutters is perfect for bathrooms where moisture builds up. Even though the shutters come in direct contact with water, its co-polymer coating is 100% waterproof to prevent damage from moisture.
PVC is also a type of hardwearing material, providing a high level of durability for your shutters that keeps them in fine condition for years. Their resistance to fading and warping makes them a long-lasting type of shutter.
With the other types of shutters (take wooden shutters as an example), there might be scratches, peels, or even cracks over time, and that's why PVC shutters are considered to be a more durable window shutter option. On top of that, PVC shutters are also UV protected so there won't be fading on it, even with direct contact with the sunlight in your bathroom. Not to mention PVC shutters are typically less expensive than wood ones which could be a more cost-effective option for homeowners.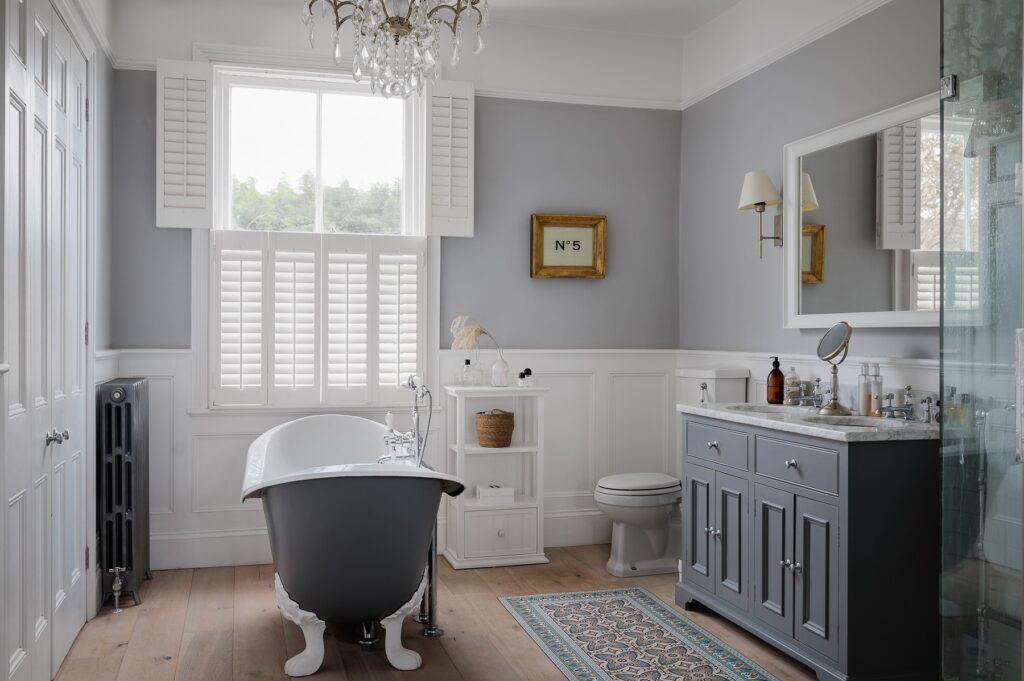 What Type of Rooms Do PVC Shutters Work Best In?
Given that polyvinyl shutters have a high level of waterproofness and durability, it is best to fit them in rooms where windows come in direct contact with water. Typically, PVC shutters are best suited in bathroom windows, and they can be kept in fine condition for years. Alternatively, they can be fitted in kitchens and saunas where there is a high level of moisture.
Our PVC Waterproof Shutters
Our PVC shutters come with a made-to-measure option so your shutters can be custom-made to fit any awkward spaces in your bathroom. They can also be crafted to fit any shape of window, even if your windows are in special shapes. Apart from that, we provide a wide variety of options for you to customise your shutters, from the colour to the finish.
If you have further questions about our PVC shutter options that we provide, get in touch with us today at hello@purelyshutters.co.uk.