Redecorating your home can be a daunting task. Choosing the right colours, matching the accessories, and even buying the right type of furniture to suit not only your home but your individual taste and style of living, there are many decisions to make.
If you're planning a makeover for your home with some Autumnal accessories, here are a few top tips to help you get started.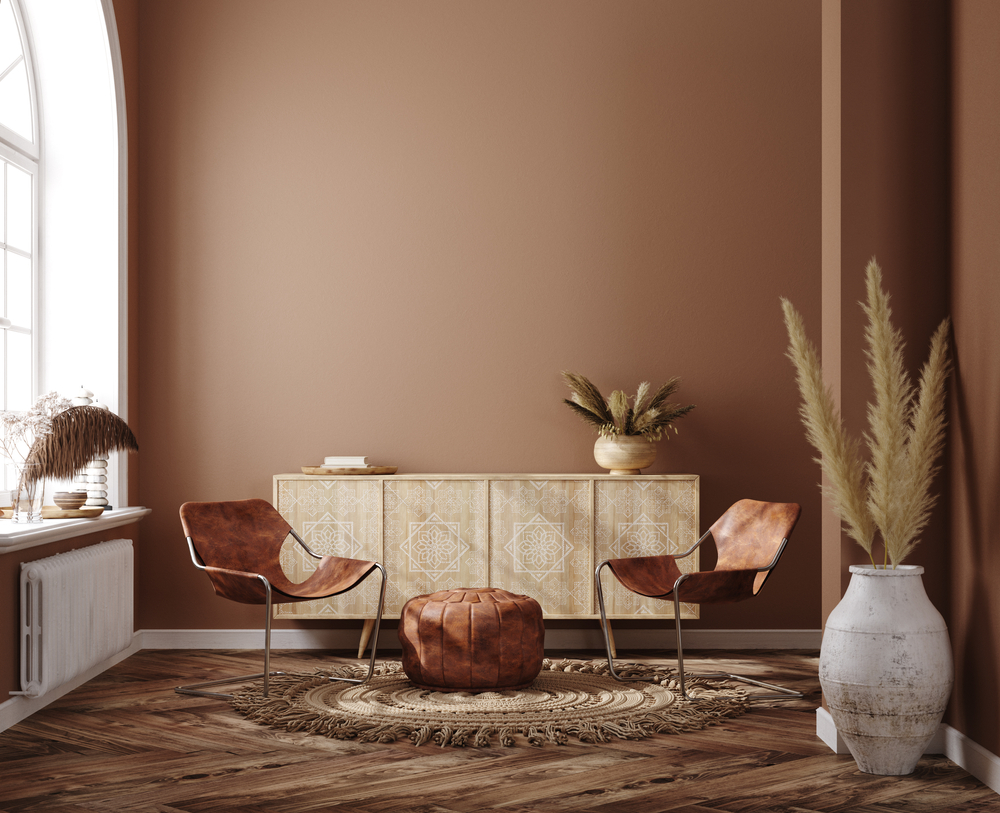 Feel the warmth
If you're planning to change your interior colour schemes frequently it may be best for you to opt for neutral colours as your staples so you can easily add and change different colour themes as you choose.
Autumn is a wonderful season for embracing rich and warm colours. Oranges, yellows, browns and reds are all in abundance at this time of year. Using your backdrop of neutral tones, you can then use accessories such as cushions, rugs and throws to create a cozy autumnal theme.
If you currently have curtains or blinds which match your current décor, this could be a good time to consider installing plantation shutters. Shutters offer a timeless, classic, elegant look to any room and if you choose a neutral colour that will easily match any interior décor you will never have to change your window dressing again to match your colour theme.
Lighting
Lighting in so important in any room and understanding layered lighting and how to use it will really change the look and feel of your home. Layering your lighting allows you to create a mood or a feel to a room to make it interesting and individual. You can find out more about how to achieve layered lighting by reading our earlier blog – lighting secrets for your home.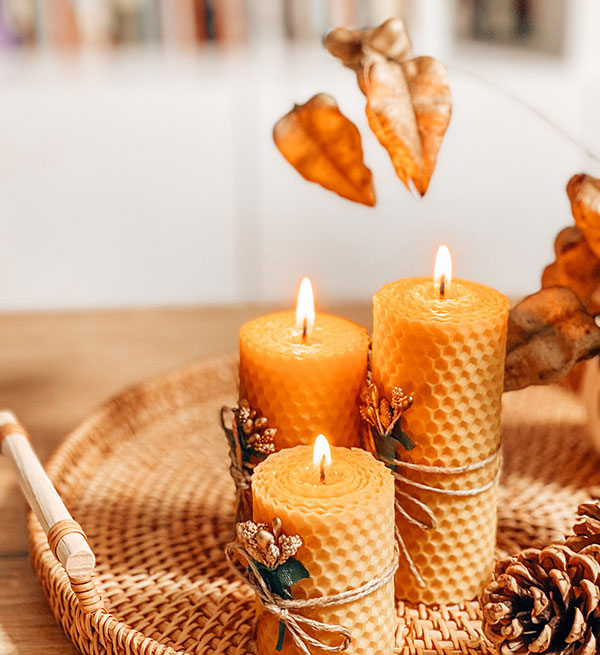 Our top tip for lighting is to not forget your natural source of light and with plantation shutters you can easily control the amount of light that enters your rooms, creating that cozy autumnal homeliness.
Use Nature
Autumn is a beautiful time of year so why not bring nature naturally indoors. Instead of spending a fortune on home décor, why not create your own natural autumnal home decorations using what you can find in the countryside around you. Fallen leaves, pinecones, acorns, and even twigs can all be used in floral displays, fireplace garlands and for table displays. You can even press the leaves and display them in picture frames to hang on your walls.
Set a Budget
This is probably the most important top tip! Make sure you set a budget and stick to it. It's so easy to get swept along in the moment and buy items that you really don't need or want. By setting a budget for this project you will ensure that you only buy the things you really want to make your home perfect this autumn.
Rehome and Upcycle
Some of the best places to find little bits and pieces which you can easily upcycle such as ornaments or picture frames is your local charity shops. Why not start there to get some ides before heading to the high street to spend your hard-earned cash, who knows what surprises you may find!
To upgrade your window dressing to some beautiful window shutters, you can book a free home shutters survey!