With the New Year and the January sales just over 3 weeks away, some of us may be planning a few refurbishment and decorating jobs in our home, enticed by all the lovely interior soft furnishings that will soon be reduced in price.
You can check out our shutters on sale to find the best deals and premium quality shutters at the best prices on the market. Shutters are an excellent natural light calibrator in your home, as you can adjust the louvres to your preferred level of brightness.
Benefits of Window Shutters
One of the many benefits of window shutters, this ability to alter the brightness of a room is like a natural dimmer switch, creating the perfect mood for each space.
If you don't have much experience of lighting and want to know what you should do to get the best out of your room, here's another wonderful tip you can use in any room of your house and that's layered lighting.
Interior designers use different textures, materials and colours when they design a room, and layering light is used in much the same way. The correct use of layered lighting will create the perfect atmosphere in a room. In actual fact layered lighting has been around for centuries. Many Cathedrals and stately homes use layered lighting to create impressive spaces and to highlight areas or artefacts.
So what is layered lighting?
There are three main types of lighting – ambient, task and accent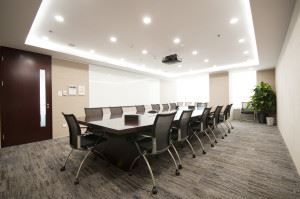 Ambient lighting is the first part of your lighting and the most important. It provides your room with the overall illumination which means it is likely to come from overhead lights such as spot lights or flush or semi-flushmount fixtures. Keep in mind that if you are adding spot lights that you should allow 4 square foot of ceiling per light. But always make sure that your personal circumstances are taken into account, after all you're designing the room for your use! Top tips to remember are that ambient lighting should illuminate your room, so you can see and appreciate the space, but it won't be strong enough for detailed work.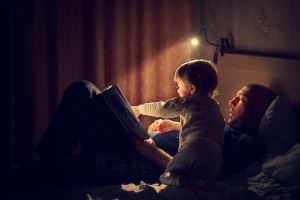 Task lighting however is the layer of lighting that provides the focus. For instance, in a living room it may be a lamp for people to read under, or in a kitchen it could be under cupboard lighting for chopping or pastry work. Top tips are to make sure that the task lighting is only used for the specific workspace. You can measure the footage of your task area and then times it by 50 for your minimum lumen level. If you're not sure what a lumen is, you can find out more by following this link: https://www.lumens.com/how-tos-and-advice/light-bulb-facts.html. If appropriate find lighting fixtures that are moveable, so you can change the direction of the light.
Accent Lighting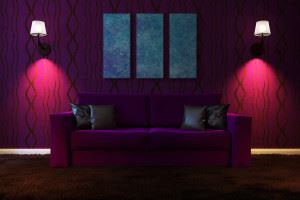 And finally, but by no means least your final layer is accent lighting. Accent lighting is like the cherry on top of the cake. It may not be functional, but it can be, but mainly it is the layer that provides the decorative effect to the room. It could be used to showcase a work of art, or a chandelier that showcases a living room. Don't be worried about over accessorising, your accent lighting has no boundaries!
Once you're decided on your lighting needs, your next job is to find the appropriate fittings to suit your tastes. If you have a specific theme in mind for your room make sure you don't rush into buying just anything if you can't find it straight away, hold fire and keep looking. For those who love recycling why not make your own! For some great ideas follow this link: https://www.architectureartdesigns.com
Once you've mastered the interior layered lighting, combined with the ability to regulate natural light with shutters, you'll have the ultimate ambient spaces for all occasions. Start your journey towards your dream home today, and fill out our form for a quick quote or get in touch for a free survey today.