Shutters make a fantastic addition to any home but many people are put off investing in them due to a few common myths surrounding the product. Here we expose some of the most frequently heard myths and identify just a few of the many benefits that shutters bring to your home.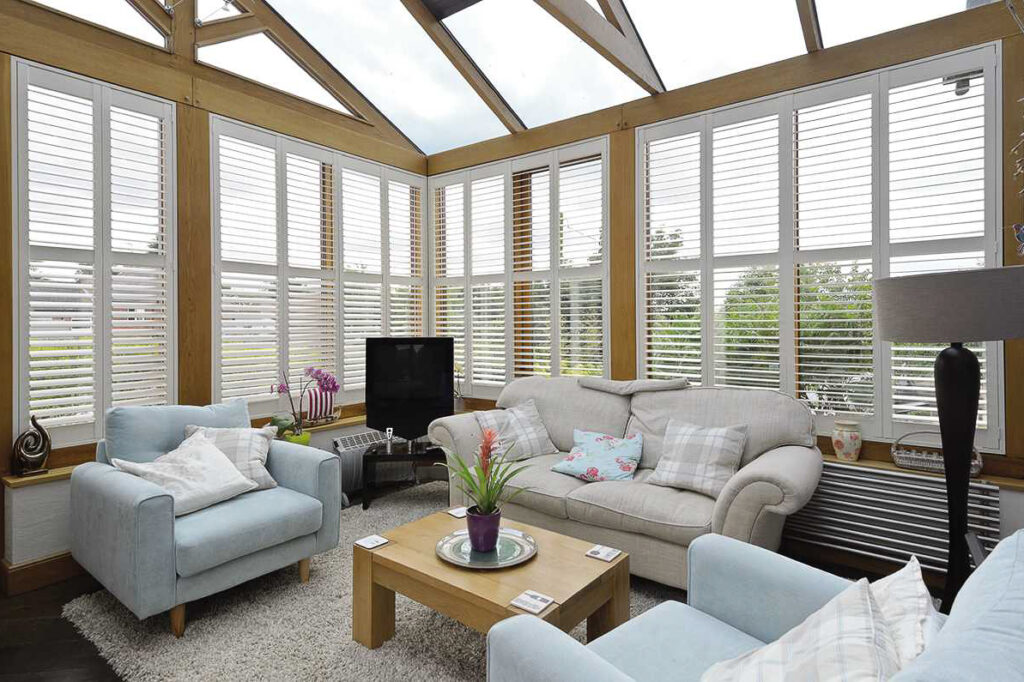 Myth: Wood warps with heat whereas plastic doesn't
Fact:
This myth couldn't actually be further from the truth. Whether it's PVC or ABS, plastic has a much higher thermal expansion coefficient than wood does. In fact, PVC expansion is 10 times higher than wood and ABS 16 times higher. After all, how many houses do you see being built with plastic frames? Wood is always the preferred option because if dried properly first, it offers long-term stability and moves very little even when there are changes in temperature.
Myth: Plastic is a better insulator against heat
Fact:
Wood is actually 25% cooler than PVC and 33% cooler than ABS. It has a lower heat transfer coefficient, which is enough to make a real difference during those warm summer months.
Myth: Wood shutters are more expensive
Fact:
When looking at the upfront cost of wood shutters, it may seem like they are more expensive than other materials. However, in the long run, they are extremely cost effective. Wood has incredibly long-lasting properties resulting in maintenance costs being kept to a minimum and any restoration work is easy to carry out. Furthermore, plastic shutters may need to be replaced every 2-4 years whereas correctly made wood shutters can have a life span of over 100 years.
Myth: Real wood plantation shutters are not as strong as man-made material shutters
Fact:
The fibrous nature of wood acts like millions of layers of interconnected individual fibres that push and pull on each other to maintain their original shape and direction. This makes wood a very strong and durable natural product, which is why many shutter manufacturers make wide panels and speciality shapes like arched top panels in real wood only.
Myth: Shutters will make your house look ugly
Fact:
When many people think of shutters they imagine big, bulky contraptions that detract from the natural beauty of a home. This couldn't be further from the truth however because shutters have come a long way and are now available in a huge variety of colours, sizes and shapes, that can be tailored to compliment the look of your house rather than overwhelm it.
Myth: Shutters will make my house dark even when they're open.
Fact:
There is a common misconception that even when opened up, shutters will leave you with a darker than normal room. One of the great things about plantation shutters is that they allow you to control the amount of light coming into the room so you can have it as bright or dark as you would like. There are many factors that will affect this such as the size of the louvers and the colour of the shutters. If you want a darker feel to your room, dark stained woods and small louvers are better whereas if you want a bright, summery feel, larger louvers and bright white shades will achieve exactly that.
If you have any other questions or concerns about shutters, please feel free to visit or FAQ section or contact us and we will be more than happy to answer your questions. You can also get an instant quick quote today.