Are you somebody who suffers from severe allergies? Or perhaps you're prone to some stuffiness during those summer days when the pollen count gets a bit too high. Regardless, dust and pollen allergies can be extremely disruptive to one's daily life. And while it's not a surprise to experience some discomfort when out in nature, your home should offer some respite from this in terms of fighting allergies.
Of course, you can buy anti-allergy medications over the counter which work well to fight off hay fever. However, they can only do so much, and you should take all the help you can get. Even the slightest improvement can have a huge impact on your day.
Hay fever is very common in the UK. In fact, it has been estimated that there are more than 10 million suffering in England alone. That means almost a quarter of us periodically suffer from constant sneezing, an itchy mouth and throat, red eyes, and a number of other symptoms we could do without.
Research from the Met Office has highlighted that around 25% of people are impacted by allergies from pollen between late March to mid-May. Whilst it also revealed that many more people feel the effects between June and September.
So, it's no surprise, especially at this time of the year, that people are always looking for ways to make the home more allergy-friendly. And that is where plantation shutters come in…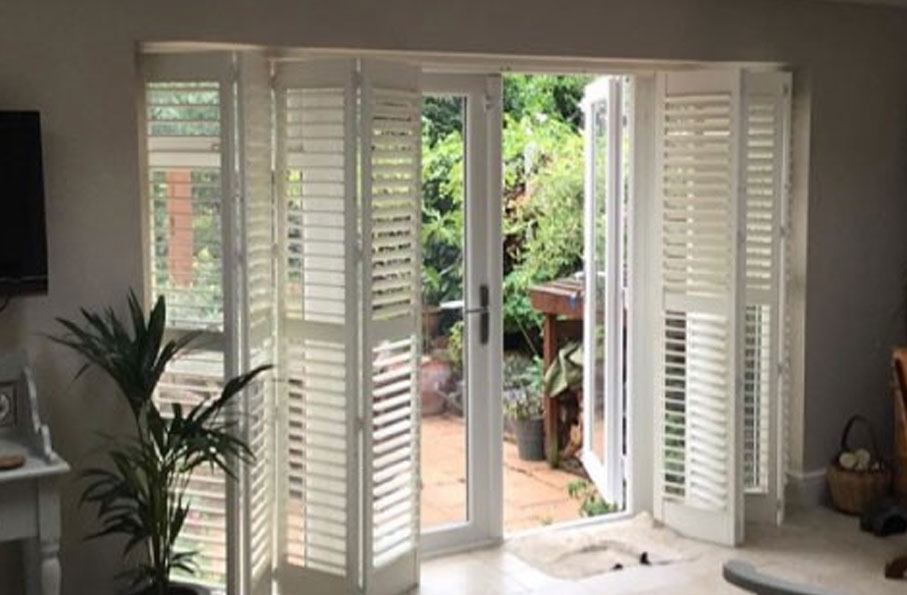 How Plantation Shutters Are Good for Fighting Allergies?
Shutters and allergies may seem like strange bedfellows, but that's not the case. They are in fact a great home improvement to combat some of the effects of hay fever. For example, when the pollen count is high, many people will keep their windows closed. This can lead to a rather stuffy home. You can wave say goodbye to those days by leaving your windows open while strategically positioning your shutters' slats. This allows you to facilitate easy air flow while repelling offending allergens.
But it doesn't stop there. At Purely, our shutters are made from natural hardwood or waterproof PVC. This gives them a distinct advantage over, say, fabric curtains. This is because their composition makes them incredibly easy to keep clean. Furthermore, their smooth materials gather very little dust – or other allergens that could trigger hay fever.
Are There Other Benefits to Shutters?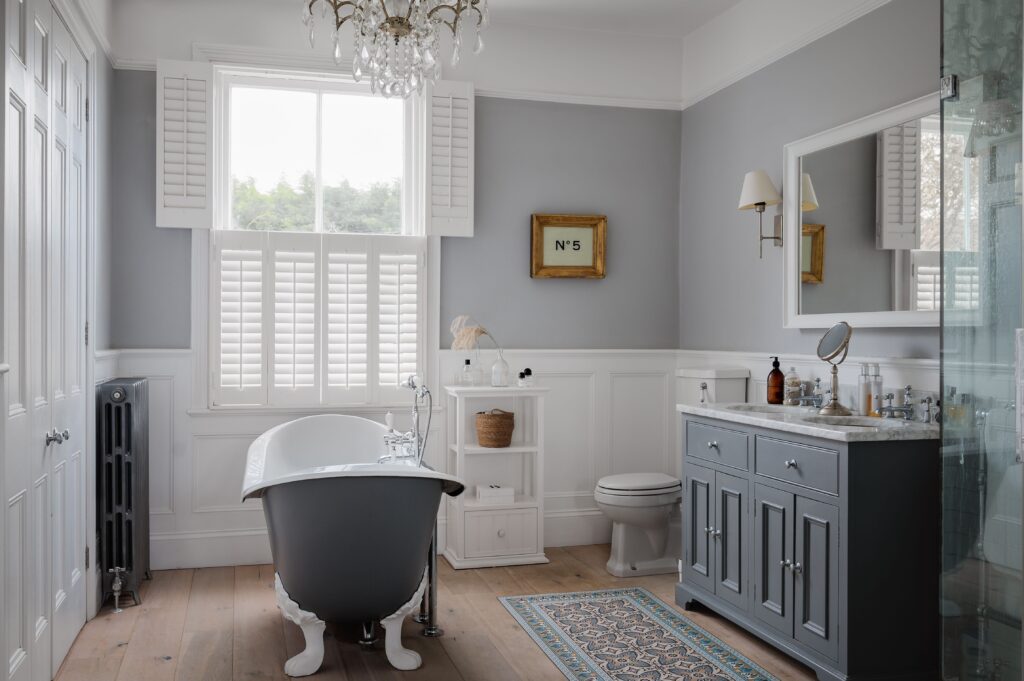 So, we've covered shutters and fighting allergies with shutters, but what about the other benefits of shutters?
Privacy
One of their main selling points is their versatility. You can have shutters as full height, café style, tier-on-tier, or solid. Each of these styles have their aesthetic merits, but they also give you lots of privacy options. Looking for near total blackout? Try our solid shutters. Or perhaps you'd like to be able to let the light in while still covering the window's bottom half. Sounds like you're after café style shutters.
Ventilation
We've already mentioned this, but we feel it's worth reiterating. Louvered shutters are the perfect window dressing to give you the ultimate control over how much air comes into your home. This makes them great for keeping your house cool in the summer.
Insulation
Plantation shutters are measured and fitted exactly to the specifications to your windows. This means they sit perfectly flush, eliminating any potential irksome drafts. With shutters, you can stay nice and cosy in the winter. Plus, they'll save you money on energy bills too!
Don't Just Spend, Invest!
Shutters are more than just a purchase, they're an investment. Curtains and blinds usually need replaced every 3-5 years. Shutters on the other hand, can last for years, decades even!
Soundproofing
Do you live along a busy road? Well, shutters can help with that too. By keeping your shutters fully closed, you can drown out some of that street noise that's been keeping you awake in the evenings.
If you still have questions about shutters and allergies, get in touch today. Call us on 0800 038 5311 or book your free home survey today to speak to one of our trained shutter specialists. We can't wait to hear from you!