Every industry across the world has been affected by the pandemic. From businesses having to shut their doors to conform with lockdown restrictions, to office workers having to work from home where possible, the pandemic has without doubt left its mark on the world.
When lockdown 1.0 hit the UK in March 2020, businesses had to adapt virtually overnight which left many of us working from home in spaces that were not ideal to work in. But as the months went by and working from home became the new normal, families adapted their properties to maximise space for not only working from home but to also give designated areas for different activities as we spent more time at home.
A year later, interior design is reflecting the reality that the pandemic has changed our world and how we live our lives, and for many of us the changes are set to stay.
New materials
As we all became cautious about spreading the virus many of us cleaned our homes more frequently to try and minimise the risk of catching the virus. Interior designers are now incorporating materials that are naturally more sterile than others into their designs. Antimicrobial metals such as copper, brass and bronze are great choices for those places that are touched frequently like door handles and kitchen doorknobs. Woods that stop bacteria from growing like bamboo, oak and cork will continue to influence designs especially as they add natural warmth to a home.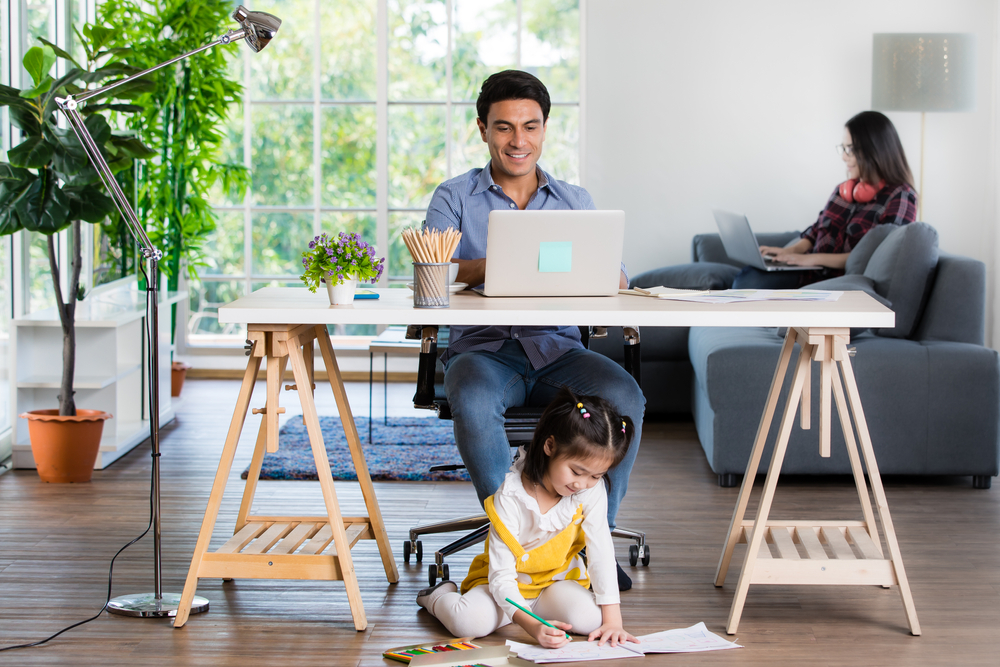 Designating space
Our homes have become our hubs for everything. Work, rest and play we have had no choice but to conduct all our activities from within our homes, and future designs will reflect this shift of behaviour. For instance, living rooms are now providing space for a working mum to have a work call in a separate seating area to children who may be plugged into an iPad doing schoolwork.
Open plan living has become more popular but in today's world a versatile space is even more in demand. Having the ability to create temporary smaller spaces within larger living areas is on the increase, which is where tracked plantation shutters are coming into their own.
Installing shutters as room dividers means you can easily draw them to create smaller secluded spaces for maybe an office, an exercise area or even a quiet zone for reading, fold them back and once again you have an open plan living space for all the family to enjoy. They are not only a practical solution (as you don't have to get builders in or seek planning permission) but they are a stunningly beautiful one too! If you want to find out more contact us today.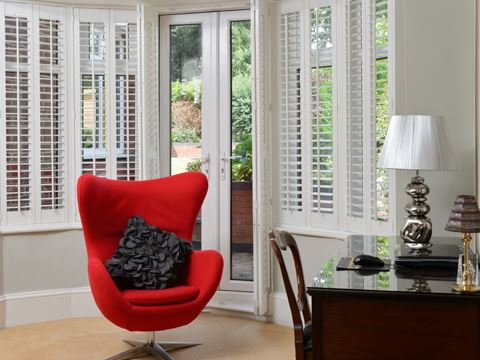 Health & well-being
Our health and well-being are of enormous importance especially when we are living in such uncertain times. Creating an environment that is good for our health helps our state of mind as well as our physical health, and nature will play a part in future designs as we reconnect back with the environment.
Designers will plan for larger windows and patio doors to provide more natural light in our homes, and design colours will switch to warm, earthy shades that connect us back to nature.
To upgrade your home to a modern rustic dreamscape, why not invest in some stunning plantation shutters?