How we dress our windows can have a much bigger impact on our homes than you may think. It can for example be the difference between an average looking room and one that looks fantastic, it can affect the quality of sleep you get, how warm your property is and even the value of your house.
While you do get many different types of window dressings, below we have focused on the benefits of shutters as they continue to grow in popularity across the UK.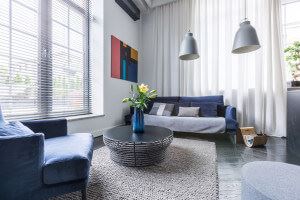 They're timeless
Window shutters may be relatively new to the UK market but they have in fact been around since Greek times. If you're thinking about making this investment to your home, the good news is that you don't have to worry that shutters will become unfashionable in ten years' time. Their simple yet elegant design means that they're timeless which is no doubt why they're a growth market which continues to go from strength to strength every year.
They reduce outdoor noise
There's absolutely no doubt that you will be able to find curtains or blinds that you love. The great thing about window shutters however is that they do so much more than simply enhance the look of your home.
If you live in a property which is subjected to noise pollution, such as cars going past, heavy pedestrian footfall, aeroplanes flying over or a nearby railway line, this can affect your quality of life. Shutters offer a fantastic solution to this problem because thanks to their high quality wood creating a barrier and absorbing noise, they reduce outdoor disturbances.
What's more, because they're made to measure, there are no gaps around the window frame which means that noise can't escape into the property.
They insulate your property
Window shutters will help to keep your home insulated in both the summer and the winter. When it's cold outside, well-fitted shutters will block out leaky windows and frames and when it's hot, they keep out direct sunlight which will help to keep the room cooler.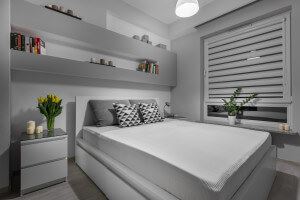 They offer privacy
Nobody wants to sit in a dark room or have all the lights on during the day but if you live in an overlooked property, sometimes you don't have a choice. Perhaps one of the greatest benefits of window shutters is that they allow you to let in as much natural light as you like without compromising your privacy.
Simply adjust the slats so that they're at an angle. The gap will enable light to filter into your room but because they're at an angle, people walking past won't be able to see in.
They're practical
Window shutters are an incredibly practical way of dressing your windows, especially if you have pets or children.
Child-proofing your home can feel like a never-ending task and windows and blinds can be a cause for a concern. Blinds have cords which can be a serious choking hazard and curtains can easily be pulled down. Shutters on the other hand are incredibly strong and securely fitted and they also allow you to keep the window open without worrying that youngsters might escape out of them.
Shutters are also great for pet owners because again, they allow you to let in fresh air without your furry friend escaping, they're easy to keep clean, they don't gather hair like curtains do and they can't be climbed by over-excited cats.