If this isn't your first Purely Shutters blog, you've definitely heard us talk before about the benefits of shutters before. With their insulation properties, light and privacy control, durability, and versatility, they're a terrific addition to any home, modern or traditional. Once you've made the decision to buy your very own shutters, it's then time to think about shutter installation. Will you carry out your own shutter installation, or will you bring in the experts (aka, Purely Shutters)? To help you make your decision, we wrote this quick and easy guide to talk you through our process and how to install shutters yourself. So, let's get to it.
Shutter Installation with Purely Shutters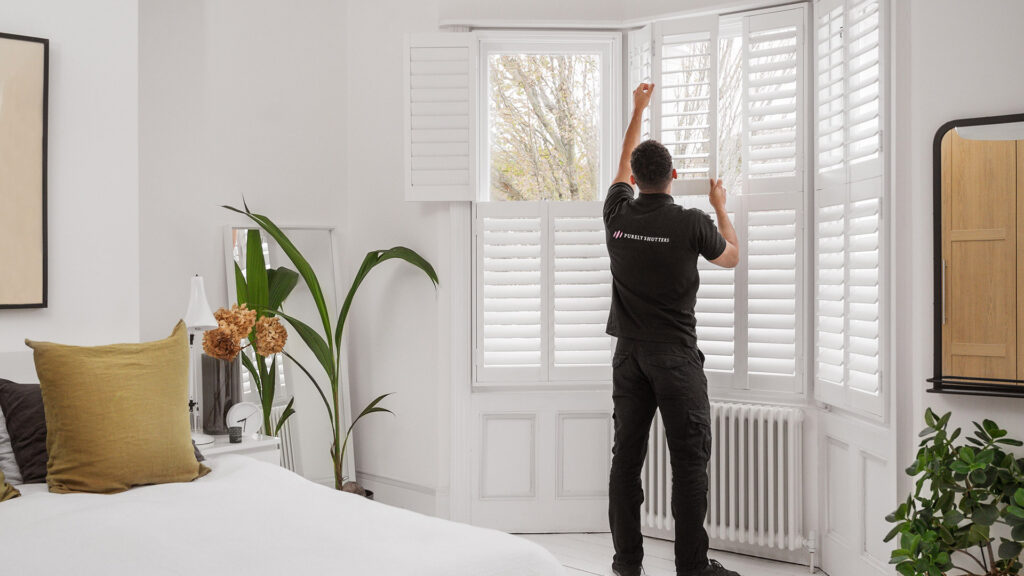 At Purely Shutters, we believe in keeping things simple. Want an appointment? No problem. Request a free home survey and wait for one of our diary team to call you. That's all you have to do. We'll get you booked in and one of our shutter specialists will call round for your design consultation. First off, you'll show your specialist your windows and they'll then go through the different options.
You might think: "Well, surely a shutter is a shutter. How much variation can there be?" It's a fair question, but Purely Shutters offers a range of stylish plantation shutters for you to choose from, with many different colours, designs, slat sizes, and hinge options. You and your specialist will have a quick conversation to go over your options, and they'll offer their expert opinion to find the perfect shutters for your home. They'll then measure up your windows and we'll email your quote to you within 24-hours.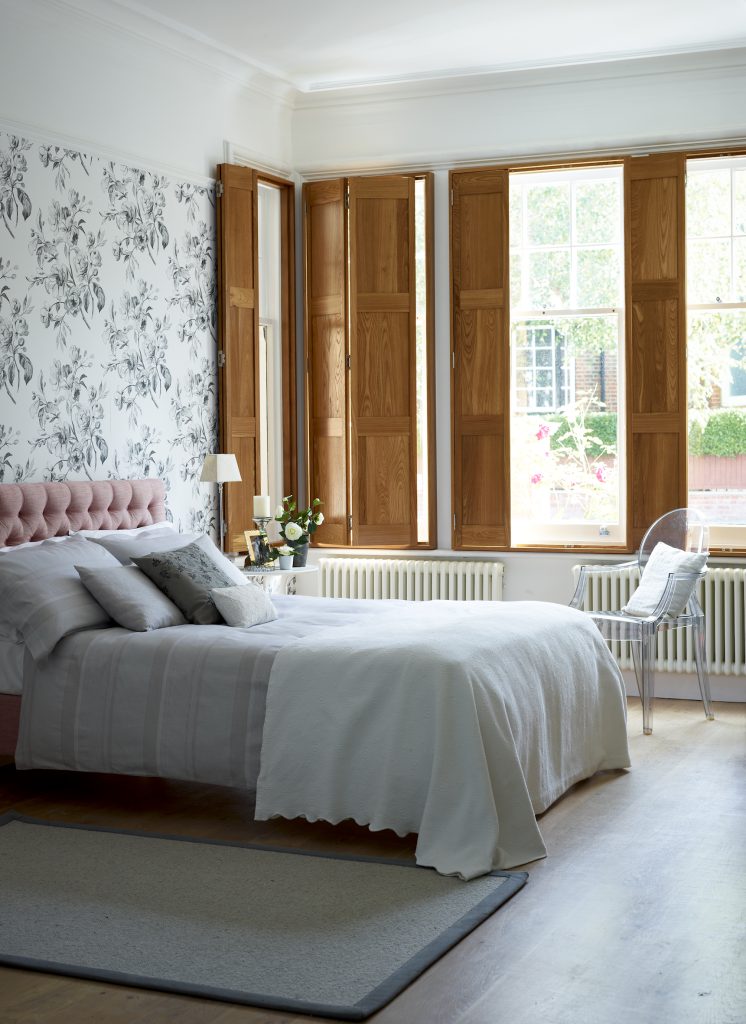 Ordering is simple too. We include a link within your quotation email which will take you directly to our secure payments page. Once you have paid your 50% deposit for both the shutters and shutter installation cost, our office team will double check the order details and go into production shortly after. All you have to do from there is sit back and wait for your shutters to be manufactured and shipped. Once your shutters arrive, our diary team will contact you to book in your shutter installation. On the day of your appointment, your original shutter specialist will arrive you install your shutters. You won't have to do anything on the day (although a cup of tea is always appreciated). The length of your installation will depend on how many shutters you have ordered, but 99% of installations take place on the same day. And that's it. You've got a brand-new set of shutters to enjoy for years to come, and we're confident that installing shutters will be the best decision you ever made.
Self-Install Shutters
If you're a dab hand at DIY, you can install shutters yourself and save on the shutter installation cost. Whilst we exclusively offer a measure and install service, we can point you in the right direction. Our sister company, California Shutters, specialises in self-install shutters. Sure, it's a little bit more work than having our trained experts come round, but you'll save a few pennies and their measuring and fitting guides are surprisingly easy to follow.
If you have any questions for us, please do get in touch by sending an email to hello@purelyshutters.co.uk. Ready to take the next step? Book your free home survey today and let's take your windows to the next level.