The new series of Dragons' Den has welcomed two newcomers to television screens across the country. Kelly Hoppen and Piers Linney have joined Deborah Meaden, Duncan Bannatyne and Peter Jones in the programme that sees the famous Dragons dish out thousands of pounds to ambitious entrepreneurs.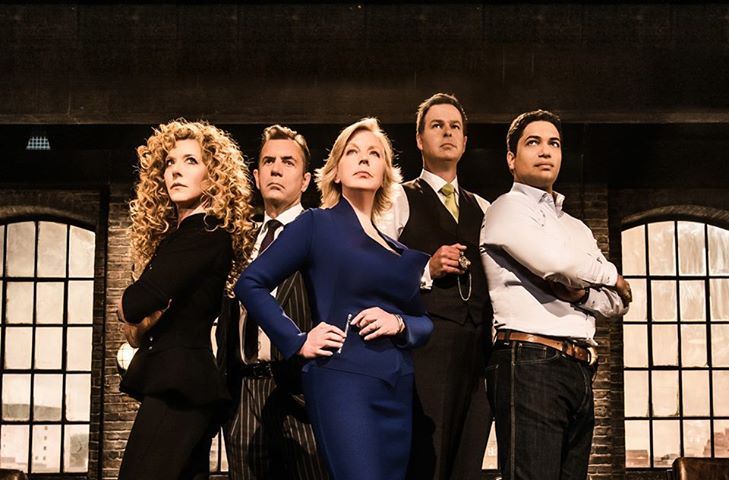 Image courtesy of thetelegraph.co.uk
Dragon's Den Two Newcomers
Prior to Dragons' Den, Kelly made a name for herself as a successful businesswoman specialising in interior Design. As the owner of Kelly Hoppen Interiors, she has put her stamp on commercial projects all around the world including hotels, restaurants, offices, aeroplanes and yachts. She has even designed for a number of high profile celebrities including David and Victoria Beckham.
As if that wasn't enough, she is also the author of several design books and presented her own show on Channel 5 called Superior Interiors in 2011. All her hard work has clearly paid off as she has won a number of awards including the Andrew Martin Interior Design Award, European Woman of Achievement Award, ELLE Decoration Award and Grazia Designer of the Year.
As her career has progressed, one of Kelly's biggest passions within interior design has been for shutters, so much so that she even established her own brand around the beautiful window dressings. Speaking about her enthusiasm for shutters, Kelly stated:
"I have reached a point in my design journey where I prefer less on a window. I used to love to dress them up extravagantly, but now I am much more likely to use interior wooden shutters or panels of plain linen in my designs."
Describing herself as a 'light junkie', Kelly emphasises that one of the main benefits of shutters is that when designed correctly, they will encourage light into any room which creates a much healthier and more natural look and feel. Even at times when you want light blocked out, Kelly says that plantation shutters are the perfect solution because louvers or panels can be opened to let light flood the room or closed when darkness is required.
Speaking about her success and how she applied it to her time on Dragons' Den, Kelly said:
"For me, you invest in people as much as a business. There were people who come on who I thought had great business ideas but I couldn't have worked with them – you have to have a synergy and a relationship with people. "
Here at Purely Shutters, we are thrilled that someone as inspirational and high profile as Kelly Hoppen is a fellow ambassador of shutters. We too truly believe that they can add immense value to any home in terms of looks, style and practicality.
Select Your Plantation Shutters and Solid Shutters
From plantation shutters and solid shutters that come in all sorts of styles and sizes to complement any home, they really are the future of window dressings. For more information about shutters, their benefits and the ranges that would be ideal for you, please don't hesitate to contact us and we will be more than happy to help.