A year ago, home working for many of us was a privilege rather than standard practice. But with working from home thrust upon us in 2020, companies are now seeing the benefits home working offers not only for their staff, but for their profitability as they consider their property portfolio.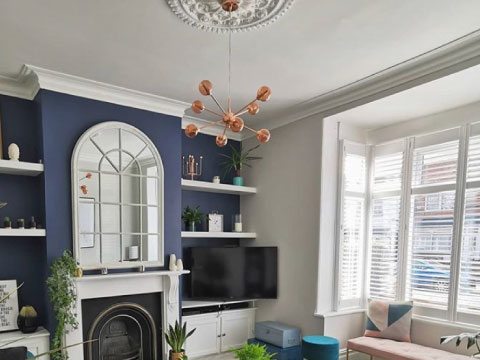 If you fancy giving your home a bit of a makeover but aren't too sure where to start, here are some ideas to get your creative juices flowing. And don't forget, our beautiful wooden shutters will add an extra element of elegance and timelessness no matter which design you choose.
Less is more!
Less is more has been on the horizon for a long time. Clean lines, uncluttered surfaces, less layering, just less everything! If you're inspired by the 'less is more' design approach, make sure every element you choose is selected carefully and purposefully. This look isn't for everyone, but it can result in creating a stunning effect within your home.
Office & Living Spaces
Incorporating living, working and play spaces into our homes literally happened over night in 2020. Open plan living was seeing a steady increase in popularity regardless of the pandemic, now we are seeing a love of huge open rooms that incorporates everyone's needs. The lines of distinction are blurring, allowing us to move freely between the areas. A lovely new term has also popped up where a kitchen that incorporates a sofa and seating area in it, is now called a 'living kitchen'.
Au revoir Farmhouse, bonjour Country Chic
The love of the Farmhouse design has been a front runner for many years. If you love this style, don't worry it's not being ousted, it's just taking a slight backseat as Country Chic makes an appearance. Not so distressed as the Farmhouse look, Country Chic still has the warmth and comfy feeling as the Farmhouse design but instead it embraces wood tones and mixes updated styles. If you're looking for accessories and furniture, opt for those that have a European vintage feel. Some quality wooden shutters will add to this vibe perfectly.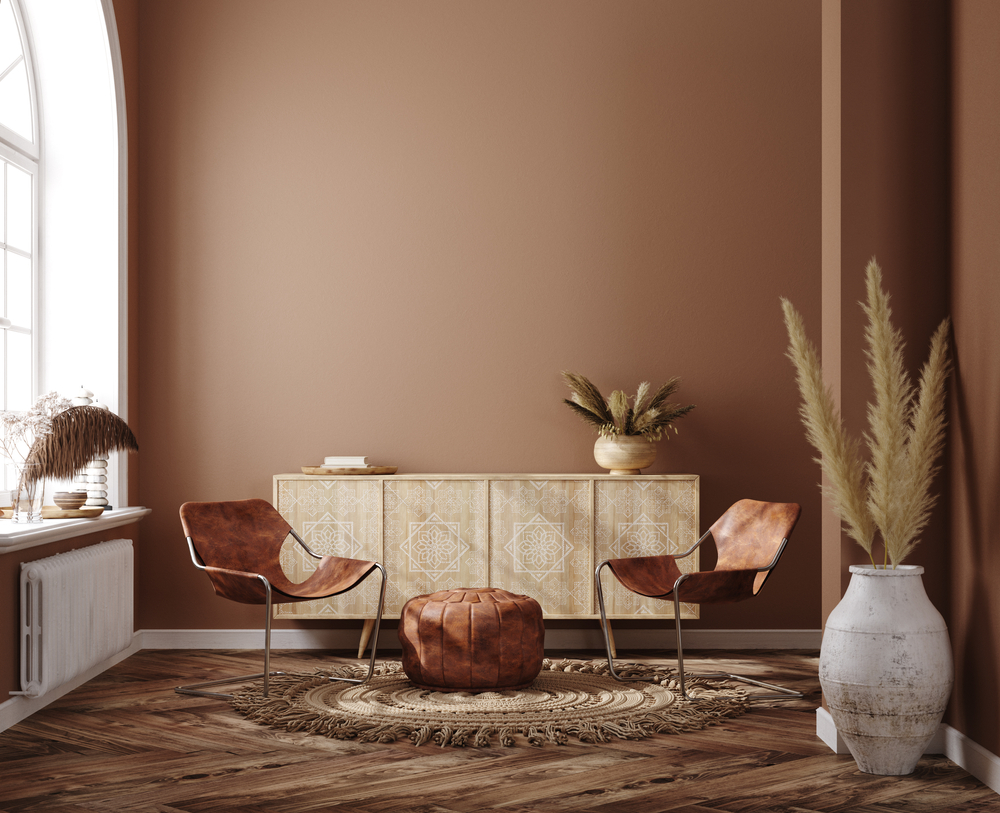 Earthy Palettes and Textures
Earlier in the month we wrote a blog on Dulux's 'Colour of the Year 2021' Brave Ground. It's a warm, earthy shade that connects back to nature. Other major paint manufacturers are also following suit with lovely rich shades that can be mixed with bold colours to really brighten a room up. Many of us are looking for an air of calm and comfort within our homes this year, and these new inspired colours really do lend themselves to the job.
To learn more about our shutters, call us on 0800 038 5311, or you can book a free home survey!