With most of us breaking our New Year's resolutions before January has ended, why not try something a bit different for 2017? Rather than setting yourself a challenge, think about all the things you have been wanting to do around the house but never get round to. If you need some inspiration, below are some great resolutions for your home.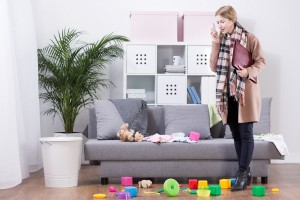 De-clutter
We're all guilty of hoarding more than we should. Whether it's clothes you haven't worn for years, paperwork that you don't need, ornaments that are just collecting dust or tins of food that are well out of date, most of us could do with a good de-cluttering session. Not only can this be incredibly therapeutic, having less stuff lying around will make your house look bigger and you may even be able to make some money by selling the items which could be of value.
Increase Energy Efficiency of Your Home
We're all becoming increasingly conscious about the impact we're having on the environment and want to reduce our carbon footprint wherever we can. Making your home more energy efficient not only does exactly this, it can also reduce your heating bills and make your property much easier to sell if you ever decide to put it on the market.
A few great ways you can make your home greener include only ever buying A-rated appliances, remembering to recycle, turning off lights when you're not in the room and of course, insulating your loft, windows and doors. A unique way to add extra insulation to your windows is with solid shutters. Not only do they look fantastic, they keep the heat in, give you added privacy and can even insulate against outdoor noise.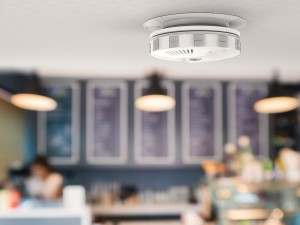 Make it safe
We automatically assume that we're perfectly safe in the comfort of our homes but there are several potential everyday risks which most of us simply ignore such as:
• Smoke alarms – not only should you have them, you need to test them on a regular basis to ensure that they're in perfect working order. Visit the Fire Service website for more information: http://www.fireservice.co.uk/safety/smoke-alarms
• Every floor of your home should have a carbon monoxide detector – especially if you have a chimney flue or furnace vent.
• Mould may not seem like a big deal but it can be very bad for your health and worsen asthma symptoms so should be removed as soon as possible.
• Dryer lint – if you use a tumble dryer, remove the lint from the filter regularly so it doesn't build up. Don't forget to check the vents and ducts behind the dryer as lint is highly combustible and accounts for thousands of fires every year.
Reduce your household bills
If you tend to stick to the same suppliers, you're probably missing out on hundreds, if not thousands of pounds in savings every year. It may seem like a huge chore but it's well worth spending a day shopping around to see if there are better deals around. If you want to stay loyal to your providers this doesn't mean that you have to miss out however. Give them a call. You could be surprised at the response as many businesses are now rewarding customers who have been with them for a long time. The MoneySavingExpert has great advice to help people save money: https://www.moneysavingexpert.com/family/money-help