We are delighted to announce the introduction of the Clifton Hardwood Shutters to our range.
Here we answer some of the questions our customers have asked before choosing our new Clifton hardwood shutters.
What area hardwood shutters ?
The Clifton range of hardwood shutters are made from Paulownia wood. This sort of wood is harvested every 7 to 10 years because it originates from one of the trees with the quickest growth rates in the world. Paulownia wood is lightweight but offers an incredible ratio of strength to weight, the perfect hardwood for window shutters. It is a wrap-resistant, light-coloured hardwood that has a beautiful fine-grain texture, resulting in a lovely natural finish.
Are your hardwood shutters environmentally friendly?
Quite simply, yes. As a company we are incredibly environmentally friendly and will only use wood that is sustainably sourced. Our shutters are sourced from wood grown, harvested and replanted in a way that does not have a negative impact on the planet.
Which shutter type will suit hardwood?
Clifton hardwood shutters are the perfect choice for any shutter type which is why we are delighted to add it our range. From bay windows to odd-shaped windows, from patio doors to sliding doors there is no shutter style not suitable for our new hardwood range. It is also suitable for slatted shutters or solid shutter styles.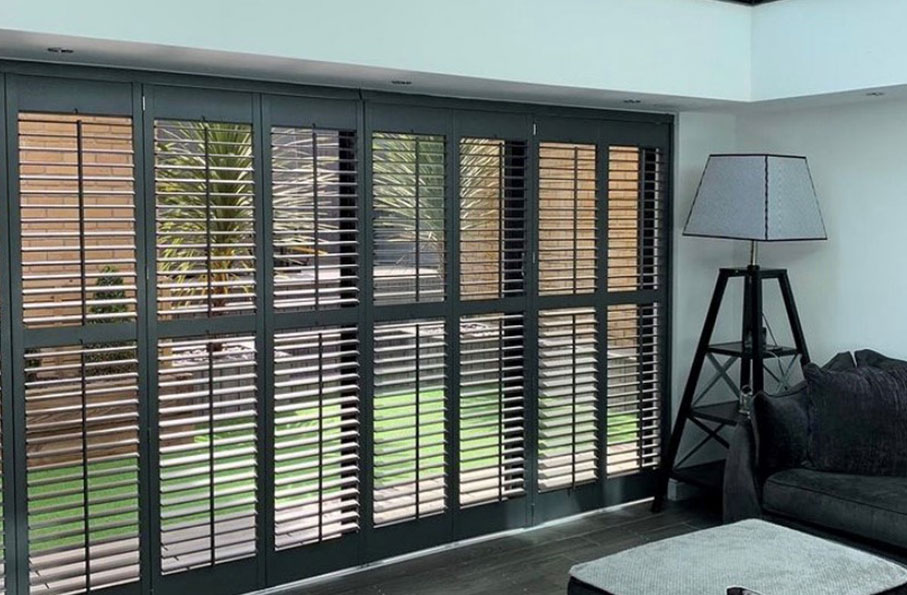 Can I paint my hardwood shutters?
We have even better solution for you! We can colour match your shutters to any paint of your choice. This includes all of the leading paint brands including Dulux and Farrow & Ball. You can also choose from a stained finish or limewashed finish. No matter what your taste or décor, our hardwood shutters will complement your home and create a wonderful finishing touch to your room.
Will hardwood shutters suit my home and style of living?
The wonderful thing about shutters is that they suit any home regardless of its age, type or style. They are timeless, elegant and classic and are the perfect window dressing for any property. Window shutters are not only beautiful, but they also offer many other benefits too. They are so versatile they can match any style of living and home due to their practical features. For rooms where you would like to keep prying at eyes at bay, you can adjust the louvres to allow daylight in without compromising on privacy. On hot days you can keep your shutters closed but open your windows to let fresh air circulate around your room and in the winter shutters can help insulate your home making it much more energy efficient.
For more details on our new Clifton Hardwood Range contact us today and book your free no obligation home survey.