With energy bills on the rise, we're all looking for ways to ease the hefty cost of those pesky monthly payments. While it won't be a surprise to hear that insulating the home helps to soften the blow of these periodic expenses, just what steps exactly can be taken to help make your home more energy efficient?
With 30% of heating in the home being lost through windows, how you dress them can transform energy expenditure within the home. While blinds and curtains offer a cheaper upfront cost, they inevitably allow more heat to escape through gaps, making them less successful at insulating. Taking the plunge with shutters isn't just a stylish choice, but a practical one! Read on to see how shutters can reduce your energy bills.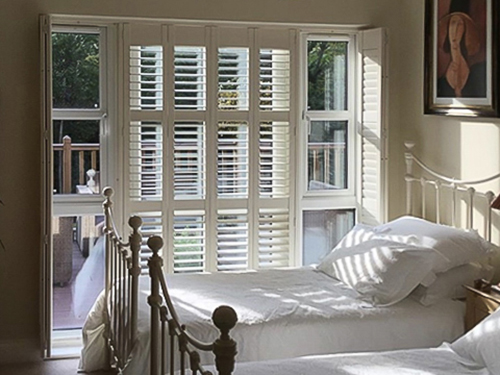 Are shutters good for insulation?
So we've established that your choice of window dressing can have a big impact on your home's energy efficiency, but what exactly makes shutters the best finish for windows? Shutters differ from blinds and curtains because they have a built-in frame, allowing for less heat to disappear through the gaps. As our shutters are made to measure, you can rely on a perfectly uniform fit for your windows. This means that when you pop the heating on for those chilly evenings, less of that warmth is going straight out the window. Effectively, shutters act as another layer of insulation for windows, being more effective for retaining heat in the home, and keeping you nice and cosy!
If shutters trap the heat in, does that make rooms stuffy in the summer? Not at all! Plantation shutters feature horizontal slats, allowing for maximum airflow and ventilation when you desire. Opening the slats during sweltering summer months allows you to create a cool breeze within the home while still allowing you to have cool shade. But why should windows get all the love? We also have shutters for doors, so your patio doors can help you to create a refreshed atmosphere even when temperatures soar outside.
Temperature regulation has never been easier, making shutters the perfect choice for optimising your home all year long. Effective in trapping heat to keep the warmth in during the winter, as well as welcoming in a cool breeze in the summer, shutters are undoubtedly the best treatment for windows year-round.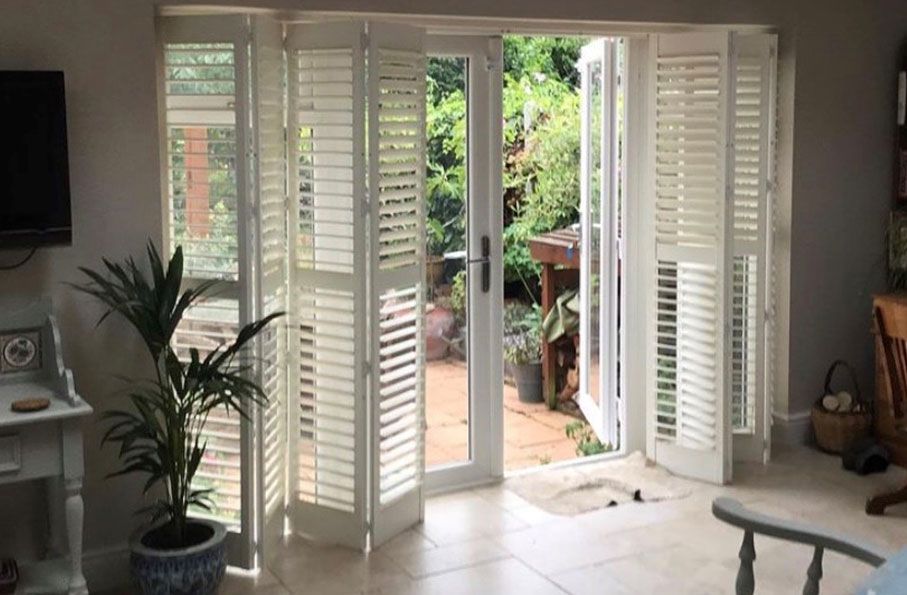 Can shutters save you money?
Not just beautifully stylish and practical for privacy and light control, shutters are a more economical option when it comes to energy costs. While the initial cost of shutters can seem expensive in comparison to blinds, when factoring in the savings made by installing quality shutters, they are more cost effective long term.
If you're looking for home improvements for your lifelong home or wanting to add value to a house that could be sold in a few years time, shutters are the way to go. By conserving energy in the home, you'll not only save yourself money, but you can help to reduce the energy waste that is taking such a toll on the environment!
Get a quick quote or to speak to an expert by booking a free home survey. With a range of styles available, you can select something that speaks to your taste while helping with home energy savings!