Having an allergy means having a bad reaction to something in the air, something you eat, or come into contact with. It is said that in the UK, approximately one in four people suffer from some form of allergy at some point in their lives. Just to make matters worse, there is no concrete scientific evidence as to why some people develop allergies while others, even in the same family do not.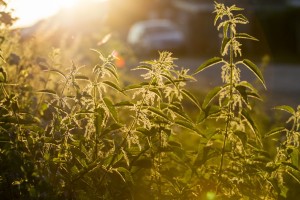 The allergy triggers are called "allergens" and include pollen, animal hair, mould and dust in the air, as well as foods such as nuts as well as topical reactions such as stings, or poison ivy or stinging nettles. When a person is exposed to an allergen, this triggers a reaction that allows the cells in the body to release a variety of chemicals including histamine, which causes most of the symptoms of an allergy.
These include itchiness, swelling or runny nose if the allergen is airborne. However, if the allergen has been swallowed, or the result of a bee sting for example, it can be more serious as the reaction occurs internally which can cause swelling, shock, decrease in blood pressure and even loss of consciousness. In extreme cases, people have died of what is termed anaphylactic shock as a direct result of an allergic reaction.
What can be done to reduce allergies?
Naturally, as the saying goes, prevention is better than cure! Avoiding substances which cause allergies is the ideal way to go. Food allergies are somewhat easier to avoid as simply reading the list of ingredients on a packet can protect you from eating something to which your body will react, however if those allergens are airborne like dust or pollen, that task is far harder.
Nature has designed pollen to stick! It sticks on animals, sticks on insects, it sticks on clothes but more annoying for allergy sufferers, it sticks onto carpets and curtains. If you look at pollen under a microscope you cannot fail to notice its Velcro-like outer surface. The same could be said for animal hair – which is so sticky that Dyson, Meile and Co have had to design special, extra powerful hoovers for them.
To create the ideal environment for airborne allergy sufferers, your house or flat should have mop friendly tiled or wooden floors and wooden window shutter, which are easier to keep dust free with a damp cloth. To complete this allergy friendly home, avoid rugs and choose leather soft furnishings rather than fabric, which dust and pollen can attach themselves too easily. For more help, advice and tips visit the Allergy UK website: https://www.allergyuk.org/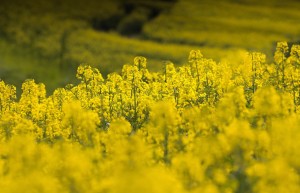 Allergy palliatives and cures:
If you know you are an allergy sufferer, especially if you have a severe allergy to nuts for example, please seek medical advice.
For extreme sufferers of airborne allergies, there are a number of air filters on the market, but beware! They work a bit like the charcoal extractor system in the hood above your cooker. Their filters need changing regularly and you will need one for each room you spend a significant amount of time in as they can take a day to "scrub" the air in a single room. They are expensive too – especially when you factor in the cost of the filters, and can be rather noisy.
Most people who have allergies use over-the-counter antihistamines. Your local pharmacist or doctor can recommend one. If you do use an antihistamine drug please make sure that it does not make you drowsy if you are driving a vehicle or using dangerous equipment. The NHW website has more information: https://www.nhs.uk/conditions/antihistamines/
If allergies are a reason why you are considering installing shutters as your ideal window dressing solution, please do mention this to our surveyor, who will be delighted to show you the benefits of each style.