Nowadays, more people are concerned about the environment. Many of us now investigate all our alternatives and consider the environmental impact when making modifications to our homes or lifestyles.
We recognise that shutters are a significant financial investment for your house. So, we place a lot of emphasis on ensuring that they are made of the best materials from environmentally friendly sources.
Wooden Shutters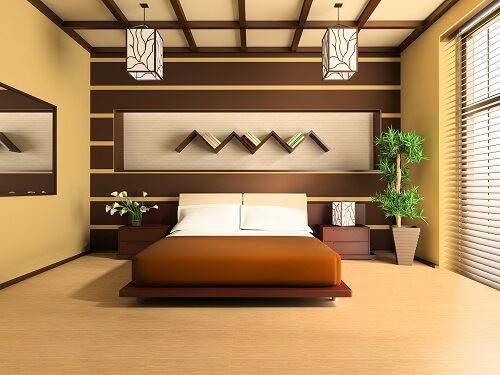 We have different ranges made from different woods. For instance the Stratford Range is made from Western Red Cedar and is very durable. To retain stability the timber needs to be laminated and can be quite costly. Our cedar is sourced from The Western Red Cedar Association in Canada. All wood is either taken from managed forests or replanted to ensure that the wood is sustainable.
In the USA many houses are built entirely from the cedar because even though it is softwood it is long lasting and resistant to wet and rot.
The Worcester range is made from laminated, constructed wood sometimes called Parasol. The wood grows in sub-tropical areas of the USA, China and Japan. The tree is ideal for farming as it grows incredibly quickly, reaching its full height in 15 years. The wood itself is light but is a hardwood. We have a secret process to treat the wood to make it light with a very hard skin.
The Worcester in Ancient Chinese History
There is an interesting story from ancient Chinese history, that the most famous musician of that time lost his house in a terrible fire. The only thing left in the ashes was his harp like instrument that had survived made from the wood of the Worcester tree. The national instrument of China is now the Zither designed by fire some 3,000 years ago. The Worcester tree is the slowest burning wood on the planet and needs a secondary heat source to burn.
Our most eco-friendly product is The Warwick Range. Trees are not cut down to make this product at all. The wood is made from a laminated veneered lumber core (Lichfield or other strong frame materials strips that are off cuts not usable elsewhere, laminated together with epoxy making a light, strong core), LDF laid bulk and polymer sealed outer coating.