We're all familiar with the sight of condensation on our windows and while we may not think it's a big deal, it can be. The problem with condensation is that in most cases, mould quickly follows.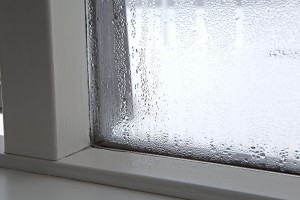 Condensation occurs when moist air comes into contact with a surface that's colder than it is and it's therefore a more common problem during the winter months. The good news is however that this problem is easily preventable with a few simple tips.
Ventilate your property
The cheapest, easiest, and most effective way to prevent condensation is to ensure that your house is properly ventilated.
Extractor fans are often found in bathrooms and kitchens and while some people may be put off using them because of the noise, it's well worth having them on when you're cooking or having a shower or bath. You may also be tempted to leave doors open if you're cooking or washing so that the steam disperses but this simply allows condensation to form in other rooms where there is no extractor fan.
Opening a window is probably the last thing you want to do when it's freezing cold outside but if you have a problem with condensation or mould, it really is worth doing this occasionally. A great way to do this so you don't get cold is to ventilate upstairs while you're downstairs and vice versa.
Alternatively, if you have already installed our shutters, ensure the slats are open at the same time as your windows. This allows air to circulate around the room while still offering you some protection from the cold. Furthermore, they also allow you to retain your privacy and you don't have to worry about children or pets escaping.
If possible, also try to avoid drying clothes inside because this releases more moisture into the air. If you don't have any outdoor space, it significantly helps if you open a window while your clothes are drying.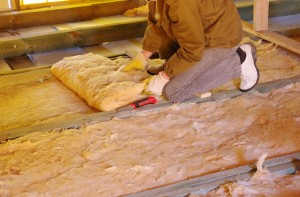 Insulate your home
Just like we need an extra layer or warmth in the winter, so do our homes. If you don't already have it, insulation can help to keep the temperature of the surfaces inside your property high and condensation is therefore far less likely to occur. Double glazing, loft insulation and draft proofing are all great options and will even help to keep your energy bills down.
It can be tempting to keep the thermostat as low as you can bear in a bid to save on your heating bills. While this may save you a few pounds every month, it can lead to problems with condensation and mould which can work out to be even more expensive than leaving your heating on a constant temperature. Ensure that you're allowing an adequate amount of heat in your property because this will improve the internal temperature of surfaces and reduce the likelihood of any problems occurring.
Use a dehumidifier
If you regularly spot condensation on your windows or walls, investing in a dehumidifier can really help. These products work by drawing excess moisture from the air as well as maintaining the right humidity levels. This means that not only is the air in your house more comfortable, you will also notice fewer signs of damp. You can see how effective they can be by visiting the Which website: https://www.which.co.uk/reviews/dehumidifiers/article/how-does-a-dehumidifier-work-aynpr9t2A2ku