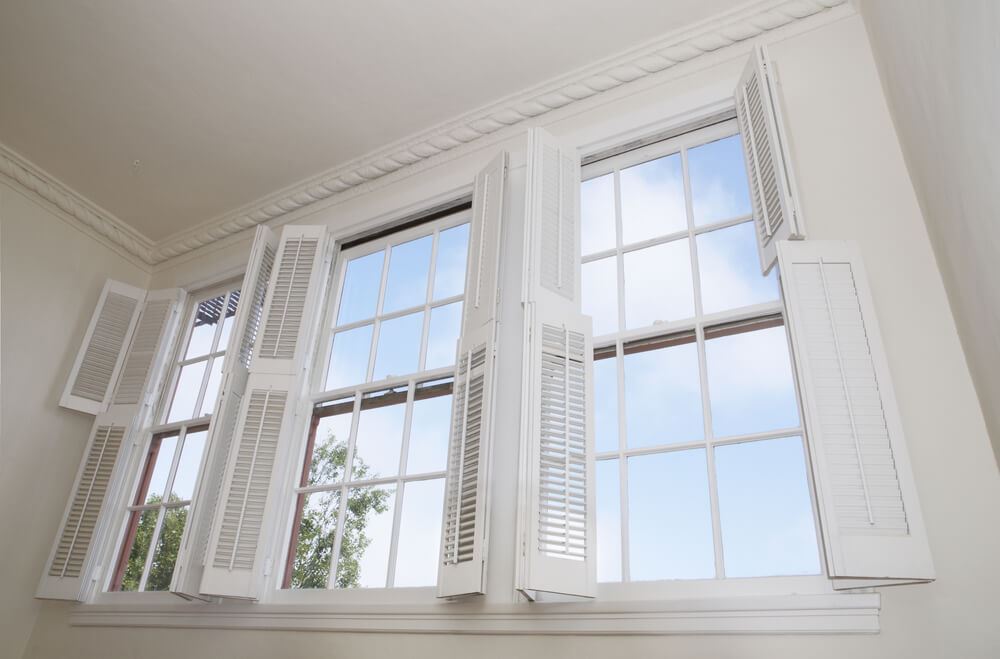 If you're thinking about having shutters installed in your home, chances are that you've been doing a lot of research in a bid to find the style that's right for you. This is a great thing to do because it ensures that you end up with a product you're happy with from a reputable company.
If your research has left you a bit confused thanks to all the different terminology being thrown around however, here is a complete glossary of everything shutter-related.
Plantation shutters
Made from high quality wood, plantation shutters are fitted internally and can be used to increase privacy, improve security, filter sunlight and add elegance to any room. They are easy to operate, can be designed to fit any shaped window or door and look great in both traditional and contemporary homes.
Plantation shutters have slats which allow you to control how much light you let into your room.
Solid Shutters
As the name suggests, solid shutters have a solid section rather than adjustable slats. They are suitable for windows and can also be used as bi-fold doors. One of their biggest benefits is that they offer near black-out against light and are excellent for heat insulation.
Shutter frame
This is the structure that fits onto your existing windows and attaches them to the shutters. It's used to support and/or increase the window depth clearance by allowing louvres on the back of the panel to clear obstructions.
Mousehole
The recess in which the front pushrod sits to provide a flush finish when the slats are closed.
Rails
Top and bottom rails finish off either end of the shutter and can be inserted in the middle to separate slats into groups.
Slats
These are horizontal louvres which are available in a range of different sizes. They pivot to control the amount of light you're letting into a room.
Central tilt rod
A thin wooden tilt rod which is located on the front of the panel. It's used to open and close the slats and is the more traditional design option.
Hidden rod
This is a mechanism that is hidden within the stile and it connects all the slats. Moving a single slat at the front of the panel controls all of the slats in the panel and this is the more contemporary design option.
Outside mount
A shutter panel which is mounted outside of the window case.
Panel
A shutter panel consists of at least two stiles, two rails, one tilt road and any number of louvres.
Stiles
This is the vertical member of the shutter panel which the louvres are attached to.
This is the term given to shutters that fill the full vertical expanse of your window height and they don't have a break.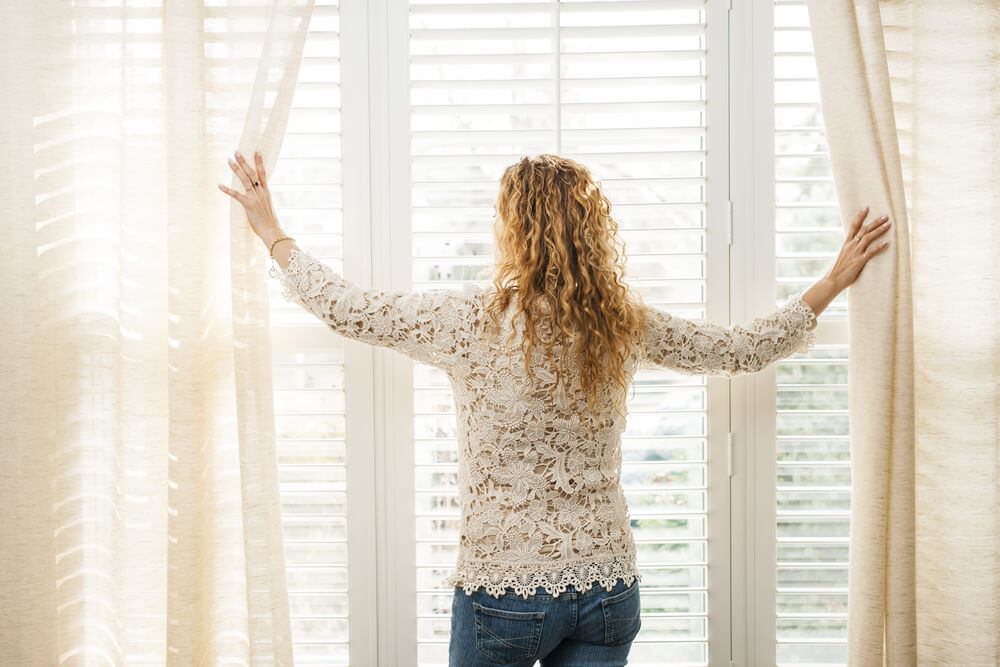 Full height with mid-rail
When shutters go past a certain height, they require a mid-rail to add stability.
Open sky rod
This is the term given to shutters which have the louvre rod hidden at the rear of the shutter panel. To open and close slate with open sky rods, users simply hold any one of the louvres and all louvres attached with that rod will open in unison.
Now you know all the terminology associated with shutters, why not have a read of some of the benefits of installing them in your home?