They say that windows are the eyes into the soul of a house so don't make the mistake of settling for anything less than extraordinary when it comes to your window dressings.
Curtains and blinds can help to keep bright light out but that's pretty much where the benefits start and end. Shutters on the other hand are strikingly beautiful, they're contemporary, cutting-edge and they can even increase the value of your property.
Aside from the aesthetic advantages, what are the other benefits of installing solid shutters?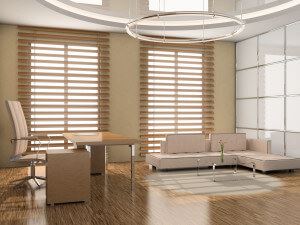 Increased privacy
If your home is overlooked by another property or building or is close to the pavement, the right window covering will enable you to stop neighbours and passers-by from seeing into your rooms.
Heat insulation  
One of the biggest benefits of solid shutters is that they make great heat insulators. Their heat retention values are in fact similar to that of an interior door which means that you no longer have to worry about trying to fight off that bitter winter chill that often seeps in through window frames. Because solid shutters are so good at keeping your house warm, they can really help to save you a fortune on your energy bills.
Black-out against light infiltration
A dark bedroom is crucial to a good night's sleep so if you have a bright street lamp outside your bedroom or the sunlight wakes you up at the crack of dawn, your sleep quality could be severely compromised. Solid shutters provide near black-out light filtration because there are no gaps between the material and the window. The material is also much thicker than curtains and blinds which means that there is no chance of any light sneaking through, making for more restful sleep!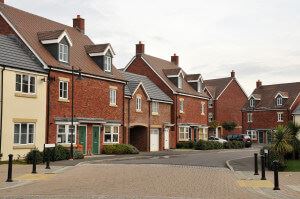 They shut out noise
Curtains and blinds are unfortunately all but useless when it comes to shutting out noise pollution. Solid shutters on the other hand, provide an extra barrier between your window and room and are therefore excellent at keeping out any unwanted noises. So whether you live on a busy road, near a train station or airport or can hear passers-by in the night, solid shutters ensure that you can relax in front of the television, read your favourite book in peace and get a good night's sleep without having to worry about noisy distractions.
Increased security
Securing our properties is a big priority for most of us. Not only do we want to ensure that our possessions are protected even when we're not there, naturally, we all want to feel safe in our own homes. A fantastic benefit of solid shutters is that they provide an extra barrier between your home and the outside world. This is a big deterrent for burglars because not only does it make it impossible for them to decipher whether or not your home, the difficulty of trying to break through solid wood is also going to make your home a much less attractive prospect.
For more information about our range of solid shutters, please feel free to contact us and we will be more than happy to help.