Clean lines. Geometric shapes. A combination of form and function. All characteristics of the modern home. When looking at your own contemporary castle, you may not immediately think of shutters. And while we're not in the business of telling our customers they're wrong, well, let's just say we beg to differ.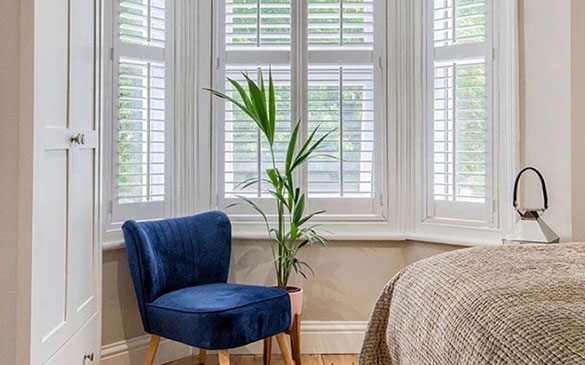 Timeless Elegance Meets Modernism
One of our absolute favourite things about shutters is their timeless appeal. Versatile and durable, they've been gracing the windows – and doors – of homes for centuries. Yes, literally centuries. And throughout those years, they've been able to effortlessly blend in with shifting architectural trends. When you install modern shutters in your 21st century home, you're not just adding a touch of classic charm, you're future-proofing your windows.
Slatted modern plantation shutters, in particular, offer an arresting fusion of traditional and contemporary aesthetics. With their clean lines and crisp finish, they're the perfect companion piece for modern interiors.
Embrace Eco-Friendly Living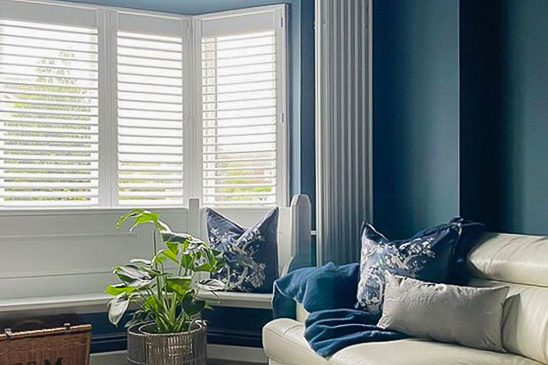 Modern homes are now being built with a strong focus on sustainability and energy efficiency. And this is where modern interior window shutters truly shine. By fitting your windows with shutters, you're taking a giant leap towards an eco-friendly home.
Shutters act as natural insulators, helping to regulate the temperature within your home. In the winter, they'll keep things nice and toasty, reducing the need for excessive heating – and saving you money in the process. During the warmer summer months, they block out the sun's rays, helping to maintain a comfortable indoor temperature without overreliance on air conditioning. This translates to both lower energy bills and a smaller carbon footprint.
Add a Personal Touch with Modern Shutters
The beauty of modern plantation shutters lies in their customisability. Whether your modern home boasts a monochromatic palette or vibrant, eclectic décor, you'll find the shutters to suit – with our help of course.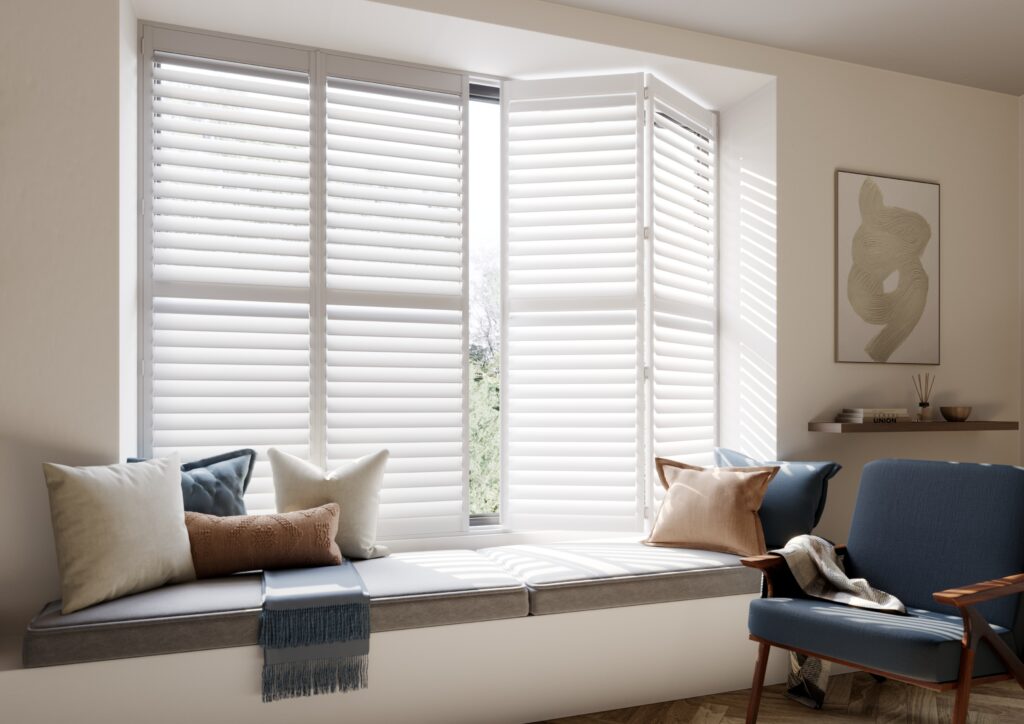 From a range of colours and finishes to the various styles on offer, including full-height or tier-on-tier, you have the creative freedom to match your shutters to your unique design vision. And don't forget, if you can't find the right colour for you in our deck, there's always our custom colour match service.
Whether you prefer a clean, minimalist look or a bold and dramatic statement piece, modern shutters can adapt to your taste. You can even choose different materials, such as wood or PVC, depending on your preference and practical needs.
Let's Elevate Your Home Today
Ready to transform your modern home with plantation shutters? Our shutter specialists offer a free, no-commitment on-site survey to help find the perfect shutters for you. Request an appointment today or get a quick quote online. We're looking forward to swinging by!