Decorating a nursery is a very exciting time as you await the arrival of your bundle of joy. You may have spent some time considering themes and colours and of course if you know the sex of your baby you may be decorating in very specific colours! When it comes to preparing the room, you probably want to ensure the space is beautiful, but child-safe design is also at the forefront!
There are lots of things to consider when choosing your nursery décor, furniture and dressings but one thing that often gets overlooked is installing a suitable dressing for the window. If you have never considered shutters before here are some great reasons as to why solid window shutters will make the perfect addition to your child's nursery.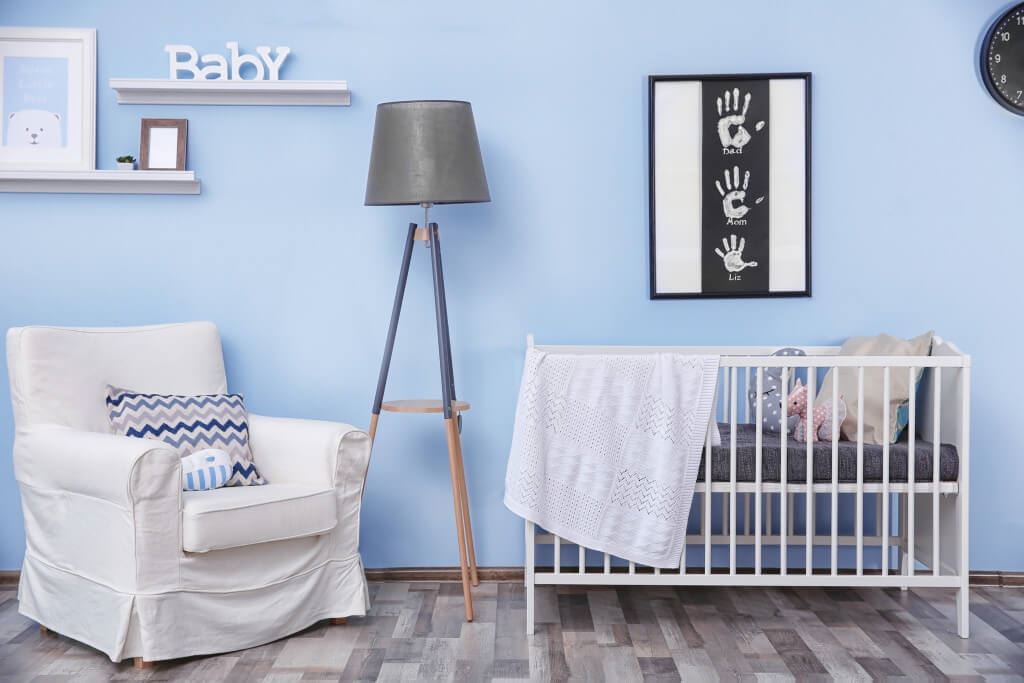 They're safer than other window dressings
Once children learn to crawl and walk, there are many hidden dangers lurking around the home. Windows can of course be a big concern to parents for a number of reasons:
Children can tug at blind cords which can cause them to fall down and cause injury
Loose cords pose a huge safety risk because youngsters could accidentally strangle themselves
Open windows can be incredibly dangerous
If a window accidentally gets smashed, broken glass can cause serious injuries
Shutters are an incredibly safe window dressing because they don't have any loose cords dangling down, they're securely fitted so there's no chance of them falling down and with plantation shutters, there's no way a child can gain access to the window.
They're easy to keep clean
Young children spend a lot of time in their nursery so it's natural that you're going to want to keep this area as clean and safe as possible. Unfortunately, life as a busy parent means that cleaning duties are often neglected as other more pressing issues crop up all too often.
One of the many great things about window shutters is that they're so easy to keep clean. Simply wipe them down with a damp cloth which has been soaked in a mild detergent and the job is done. You don't have to worry about dust collecting on them or undergoing the painful task of trying to take them down to clean them.
They're timeless
Your baby may adore its nursery now but chances are that it won't be so keen on the teddy bear wallpaper in a few years' time. While bedding, wallpaper, lampshades and toys may be fairly easy to replace, it's unlikely that you want the expense of changing your window dressings every time your child grows up some more. And we have a variety of shutter styles too!
Shutters look fantastic in any room and they remain timeless so as your child and their taste matures, you can be rest assured that the shutters will continue to look great for years to come.
They keep out noise
There's nothing more frustrating than just getting the baby to sleep and then something wakes them up. Unfortunately, there's little we can do to control outdoor noises but with shutters, you stand an excellent chance of keeping unwanted noises out.
Shutters act as an extra barrier between your nursery and the outside world which will help to create a more peaceful place for your little one to get all the sleep it needs. Blinds and curtains on the other hand offer very little protection against noise because they're made from such thin materials. The NCT website has some useful information and sleep advice that you may find useful: www.nct.org.uk/parenting/getting-baby-sleep
Get started on your nursery shutters and get a quick quote, or schedule a free home survey with our friendly advisors!