Interior shutters are a classic window treatment option that can make any room look timeless and elegant. They come in a variety of shapes, sizes, and colours and can be tailored to fit any budget. From measuring, to manufacturing, to installation, here at Purely Shutters we provide the utmost care and attention to detail. We have a range of various shutter styles, all of which are made to measure and are fitted by our local shutter specialists, hassle-free.
Why choose shutters?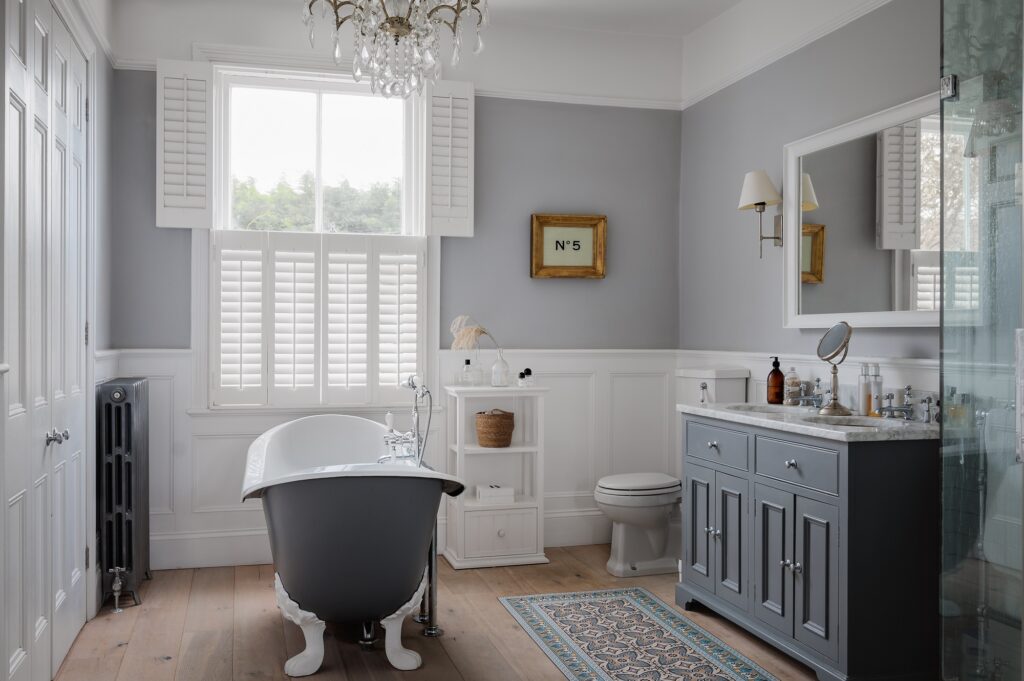 The question many homeowners ask is, are interior shutters worth the investment? The answer is yes! Not only are they aesthetically pleasing, but they can also provide additional security and insulation that will save you money in the long run. They are also durable and easy to clean and maintain. Shutters can be used both inside and outside of your home, depending on your preference. Exterior shutters are also great for providing an extra layer of security, as well as blocking out the sun's rays and keeping the temperature in your home more consistent. They can also add to the curb appeal of your home, making it more attractive to potential buyers down the line.
Despite the initially higher cost than other window treatments, the long-term savings may outweigh the initial expense. Plantation shutters come with a variety of benefits including energy savings, noise reduction, UV protection, and potential home value increases. Shutters are also one of the few décor options that you can take with you should you ever sell your home. Let's look at the various shutters and their price ranges, to help you find the right shutters for your style and budget.
Some shutters are more expensive than others
Some shutter styles are less expensive than others. If you want the most cost-effective solutions, be aware that our Solid Shutters (no slats), hidden tilt rods, and stain treatments are subject to a 10% fee. There is also an additional charge of £150 per window for unusually shaped windows such as circles and triangles.
Our made-to-measure plantation shutters are also reasonably and competitively priced. We know that different homes require different shutters, so our shutter specialist will come around and have a free home survey on their first visit.
Shutters don't have to be expensive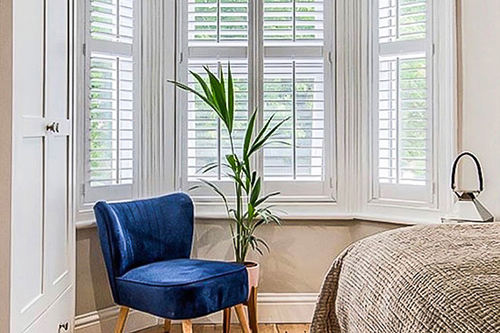 Currently, at Purely Shutters, we're offering a very competitive 25% off all made-to-measure shutters. This means that you can save even more by investing in the long-term benefits that plantation shutters provide.
We're confident that once installed, shutters will prove to be one of the most cost-effective interior design additions you make to your home.
The next steps
Choosing the right style is largely down to your style and preference. A large factor will also be whether you're looking for window shutters or shutters for doors, full height coverage, or simply half-window privacy protection. We're confident we will find you the best shutters that fit your home, style, and budget. Our selection includes tier-on-tier, full height, tracked, café style, bay window, solid, door, and bespoke shutters.
So, if you think that shutters could be the perfect solution for your home, Book a free home survey today.