For anybody making a purchase in 2023, the cost of living is always the key driver. The ongoing financial crisis, affected by the war in Ukraine and the resultant energy shortage, is driving the price of everything northwards, and it's touching every part of our lives. Any purchase, big or small, should be carefully weighed up. "Is it worth the money?" "Is this product built to last?" "Can I find it cheaper elsewhere?" These questions are all worth asking if you want your money to go as far as possible. But what about shutters?
Reduce Energy Bills with Cheap Shutters
Believe it or not, shutters are a very cost-effective window covering that aren't just affordable, they're money-saving too. In fact, shutters can be cheap in the long term by helping to save you on energy bills.
You will always have a perfect fit because our budget plantation shutters are measured to the precise dimensions of your windows.
This is because our cheap plantation shutters are measured to the exact specifications of your windows, meaning you'll get a perfect fit every time.
Besides the obvious aesthetic pros, this ensures that there is no air seepage between the shutter frames and the window recess. By preventing drafts and hot air from escaping, you'll be able to keep your home warmer for longer. This means less time with the heating on, and less money spent. That's a big win in our book.
Add Value to Your Home
When purchasing cheap shutters for windows, you aren't just saving money in the short term, but in the long term too. For example, did you know that shutters can add to the value of your home? Shutters are intended as semi-permanent fixtures. This means that they are built to last. In fact, given the correct care and attention, there's no reason your shutters can't last for years to come, decades even.
This means that if it ever comes time to sell, your gorgeous shutters can serve as yet another selling point to aim at prospective buyers. This in turn will add to the asking price of your home. And while the difference isn't going to be an extra zero or two, every little helps.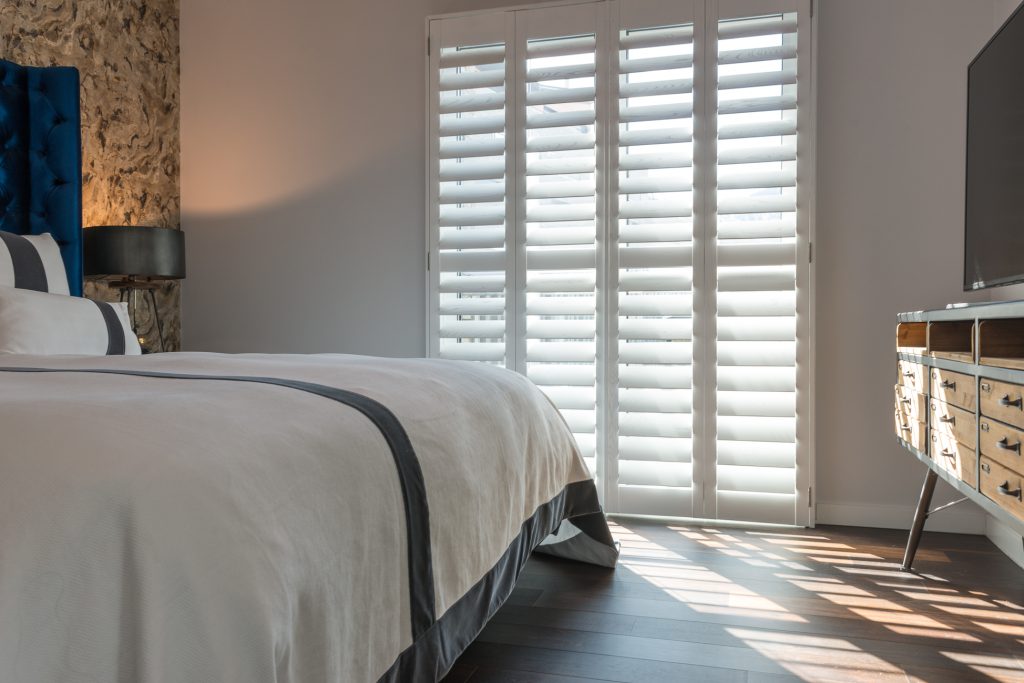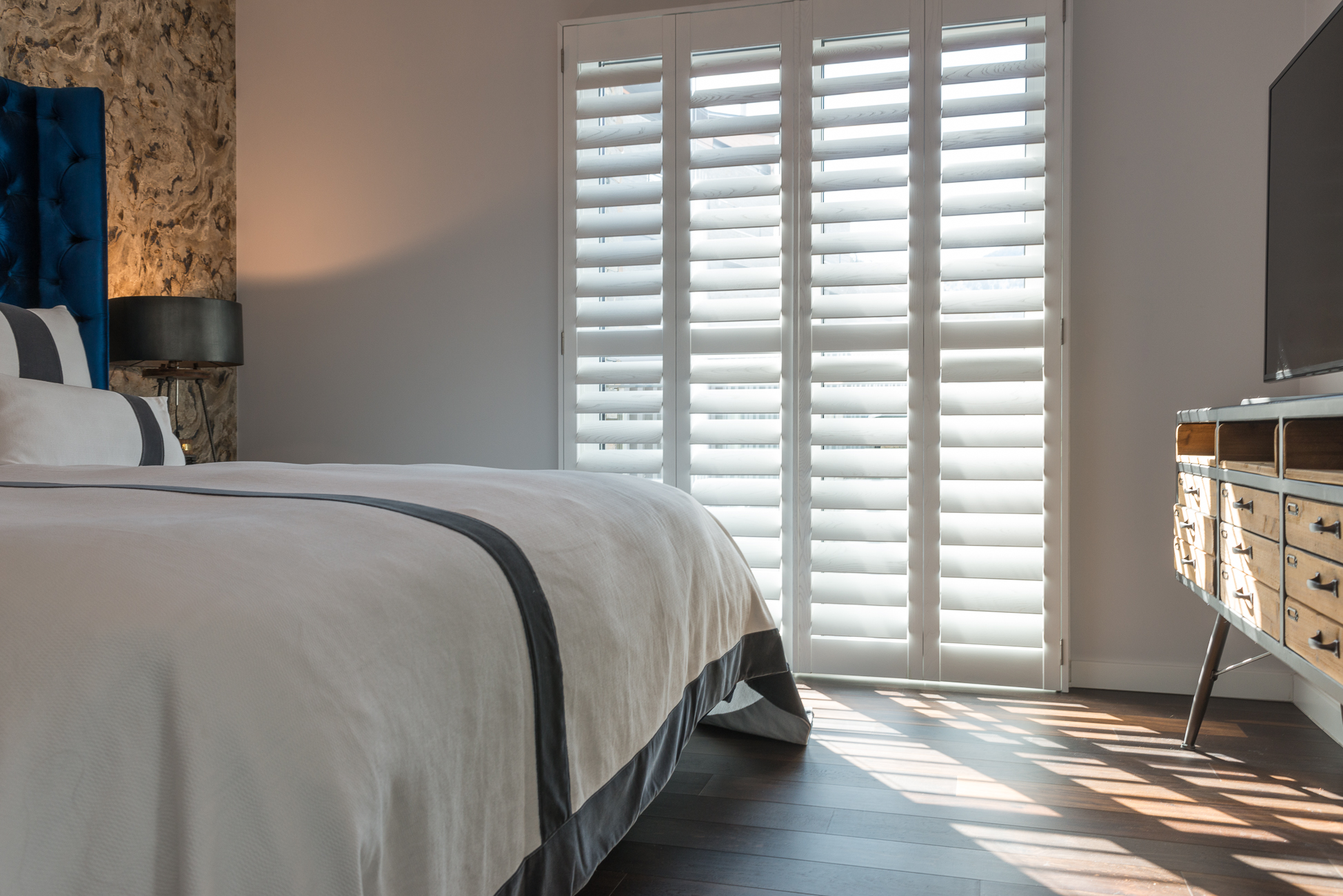 Cheap Plantation Shutter Styles
The good news is, cheap plantation shutters do exist, because some shutter styles are cheaper than others. For example, if you wish to opt for the most cost-effective options, then things to consider avoiding would be our Solid Shutters (no slats), hidden tilt rods, and stain finishes. Each of these incurs a 10% surcharge. For special shaped windows such as circles and triangles, there is also an additional charge of £150 per window.
However, that's not to say that your options are limited. Full Height, Café Style, and Tier on Tier styles all come as standard, as do our Clearview tilt rods. The same goes for our standard colour palette. So, no matter your room's colour scheme, you'll find a hue that's right for you.
If you still have questions or want to purchase your own cheap plantation shutters, then please get in touch today. Send an email to hello@purelyshutters.co.uk or request your own free home survey by clicking "Book A Free Home Survey" at the top right of our website.