These days, we're all looking at ways we can reduce our carbon footprint, especially when it comes to our homes. Not only does being eco-friendly help to protect the environment, it can also dramatically reduce our household bills.
Window shutters are well-known for being environmentally friendly, but why exactly is this?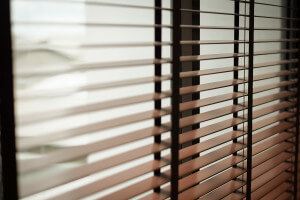 They're built to last
One of the greatest benefits of window shutters is that they're incredibly durable. So long as you use a reputable company, these products are manufactured to the highest standards and are rigorously tested for longevity.
As well as this, plantation shutters in bedrooms are timeless and will therefore complement any colour scheme or design. If you change the décor of your room for example, you may need to replace your blinds or curtains to suit this. With shutters, this needn't be a problem because their simple yet elegant design ensures that they suit any style.
Because shutters window are built to last, it means that they very rarely, if ever, need to be replaced. By reducing the amount of rubbish you're producing and new products you're buying, you're reducing your carbon footprint and being kinder to the environment.
They insulate heat
Did you know that a single pane of glass can lose almost 10 times as much heat as the same area of an insulated wall?
Shutters To Keep Your Home Warm
Windows can be a big culprit of heat loss when it's cold outside and many of us end up fighting a losing battle when it comes to keeping our homes warm as a result. A great way to solve this problem is with bedroom window shutters. They're fantastic heat insulators which makes them a great addition to any home during the winter months.
Because less heat is escaping through your windows, it means that you don't have to turn the thermostat up as high as you normally would. Not only is this better for the environment, you could also save a fortune on your energy bills.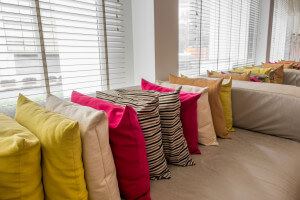 They're eco-friendly
Because shutters are made from natural wood, you may have concerns about how environmentally friendly it is to cut down trees in order to make these products.
While we can't vouch for every company that sells shutters, there are plenty who are very conscientious about where they source their materials from. If you're concerned about your impact on the environment, only buy from a company that uses wood from replanted trees or designated forest areas.
Keep them clean in low maintenance
Anyone who has blinds in their home will know that they're a nightmare to keep clean because they accumulate so much dust. Curtains also attract dust, hair and cooking smells which means that they need to be washed regularly.
Shutters on the other hand are notoriously low maintenance and only require a light dust every week or so. This ease of maintenance not only saves you time and money, it also reduces your carbon footprint because you don't have to spray endless amounts of harmful chemicals into the air just to clean your shutters.
Take the next step in upgrading your window dressing a book a free, no-obligations home survey!