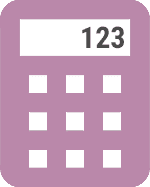 Get a Quick Quote

Offer! Up to 25% off when you request a survey by

How to plant your tulips
Halloween and bonfire night are over which means the countdown to Christmas has begun. But before we hunker down into the winter months with cold weather and short days, if you haven't done so already, now's the time to plant a few bulbs in your garden for some colour next spring.
This week we are going to focus on the wonderful tulip which offers a kaleidoscope of colour from early to late spring. Many of us would probably assume the tulip came from Holland but in fact it seems to have originated from Persia back in the 10th century and knowing its history will help you make good choices when choosing where to plant your bulbs which we will explain later in the blog.
Planting tips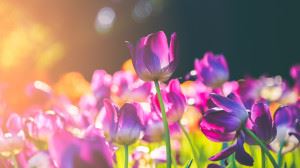 November is the ideal time to plant tulip bulbs as the temperature has dropped, and there may have been a few light frosts which help to kill off the fungal disease, tulip fire. Tulips are perfect for planting in and around your garden's beds and borders. Make sure you plant them about two to three times their own height and about two bulbs width apart. You can also plant them in your grass for a natural affect. The best way to do this it to literally grab a handful of bulbs, throw them gently up in the air in the area you'd like to add a splash of colour, and then plant them where they fall.
Drainage
Tulips do not like to sit in water, after all they originate from a hot climate, so make sure you are planting them in soil that has good drainage. If you are using a bulb planter, make sure that the soil around the hole you have made is lose so water can drain away and not sit in the bottom of the hole. Tulips can also make spectacular displays in pots and containers but again make sure your containers have drainage holes, so they do not sit in water logged soil.
Colour
You can buy tulips in virtually any colour of the rainbow! From rich reds and zesty oranges to dark purples and vibrant violets, you certainly won't be short of choice. But before you get too carried away it's sometimes good to remember that less can be more. For stunning displays select two or three colours and plant in sections or pots to show of their vibrancy. If you are using window boxes and have white plantation shutters, deep colours will really show your shutters off against your windows and if you have dark shutters go for a light bulb colour instead.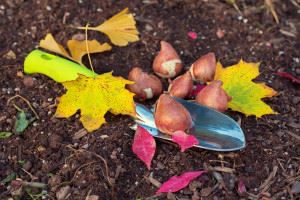 Aftercare
As we have mentioned tulips originate from a climate that has hot summers, plenty of rain in spring and cold winters. Bearing this in mind it is important to think about where you plant your bulbs so that during the summer months they can be baked in the sun from June to September. If they sit in water logged soil they will rot whilst they are dormant. Once your bulbs have flowered, deadhead and let the leaves die back to make sure all the energy goes back into the bulb for next year's growth.
For some wonderful inspiration visit The Royal Botanic Gardens, Kew, where their displays are breath taking every year. You can find out more by visiting their website. If you'd like to go further afield why not enjoy a trip to Holland and visit the famous Keukenhof flower park between March 21st and May 19th 2019.