For many years the world of "Shabby Chic" has dominated the out of town design world. The simple, clean colours with hints of aged grandeur has captured the hearts and minds of every country living style designer.
The advantages of shabby chic are obvious. As homes have become more "vanilla" in terms of decoration, people have been using accent colours in soft furnishings and single dramatic walls or chimney breasts, decorated with bold wall paper prints or contrasting paint to capture the essence of the owner's personality. Similarly, in the world of window shutters, people have opted for brightly coloured shutters, like those available at Purely Shutters.
Brightly coloured Window Shutters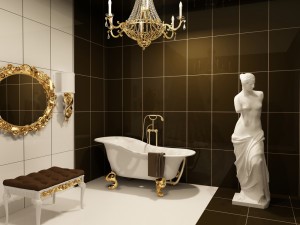 To complement this look, old fluted pine furniture has been painted with chalk paint and "rubbed down" to look older and floral upholstery added to give a quaint feel. Some people prefer the smarter stripes for their shabby chic look but basically the concept remains and endures.
Now it is the turn of Baroque styling. Yet before you dash out to every flea market in the area and stock up on burnt gold, French and Italian inspired mock 18th century items, hold your horses! The style is Baroque, but the colour pallet is not, or at least not until you reach the bathrooms. Follow this link to the Victoria and Albert Museum for a low down on just what baroque is: https://www.vam.ac.uk/page/b/baroque/
The baroque designs and styling arriving on our high streets are all in earthy monochrome, much like our subtle yet elegant solid wooden shutters, available in dark colours. The chandeliers are highly decorated with intricate metal work and the wallpaper may contain urns of roses and stunning swags of foliage, but gold it is not!
Waterproof Polyvinyl Shutters For Bathrooms
Then you get to the bathrooms; this is where the real excitement begins. With the arrival of the "Copper Bath Trend" comes drama. High gloss black tiles, decorative pale cream and copper baroque wall paper with painted crystal chandeliers complete the picture. To get the true designer feel, add a tall floor standing candle stick, which can be picked up very inexpensively on eBay. The effect is stunning, and you can compliment it with our waterproof polyvinyl shutters which are perfect for bathrooms.
Various Winter Shutters For Bathrooms in different designs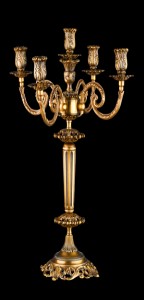 Investing in your home is not only time consuming, it can be very costly, and nobody wants a repeat of the avocado bath suite trend – so will this one stand the test of time? In terms of the wall coverings, absolutely yes. It is a beautiful balance between the modern colour preferences with the impressions of quality and artistry associated with the master craftsmen of yesteryear.
As for the bathroom trend, the drama should stay. There is no reason for a bathroom to look white, stark and clinical, so the move away from this is very welcome. As for the "Copper Bathroom", it is certainly not a mainstream trend, as the safer route will always be white suites with white window shutters, but this is such a stunning look that it really does have the quality feel which will stand the test of time in the right setting, and if done very well.
Purely Window Shutters love to keep our customers up to date with the latest trends in interior design. If you are considering updating your bathroom, take a look at our various shutters styles in our waterproof polyvinyl.
Similarly, for other stunning window shutter options to complement your Baroque vision, explore our shutters.