Nothing brings a room to life quite like a plant or two. Not only do they add a fertile and earthy quality, but they can also improve air quality, leaving a room smelling fresher. Plus, a few carefully placed plants can completely change the appearance and atmosphere of any space. This is especially true when they are paired with the right furnishings – but more on that later.
If you're new to the world of indoor plants, taking care of your own can seem a bit intimidating. Luckily, there are more than a few low-maintenance plants to choose from. To save you time looking, we've listed a few for you below.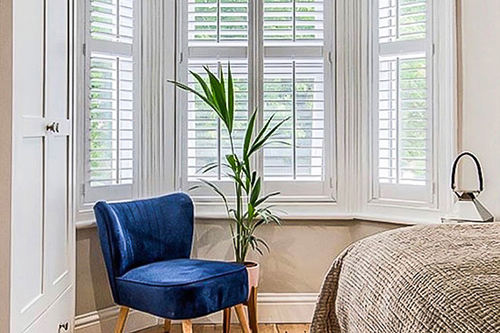 Peace Lily
To care for a peace lily, simply place it somewhere bright but out of direct sunlight and regularly water, keeping the soil moist but not wet. Ideal for bedrooms, office spaces and communal areas, peace lilies are very efficient air filterers and are easy to take care of. Plus, because it's not a true lily, it comes with the benefit of not being highly toxic for household pets, unlike other lilies.
Spider Plant
With its long, flowing, green and white leaves, the Spider Plant is a great starter plant. Why? Well, besides their elegant appearance, they're easy to grow, resilient, and they require very little maintenance. They're also very adaptable and can grow in almost any kind of environment. They only need a bright spot and some moist soil.
Cactus and Succulent
Perhaps the perfect plants for beginners, both succulents and cacti require very little care. This makes them ideal for those more forgetful plant mums and dads because watering them once in a blue moon is fine. They're also very adaptable and can survive in very challenging environments. All they need is a healthy amount of light exposure and they're good to go.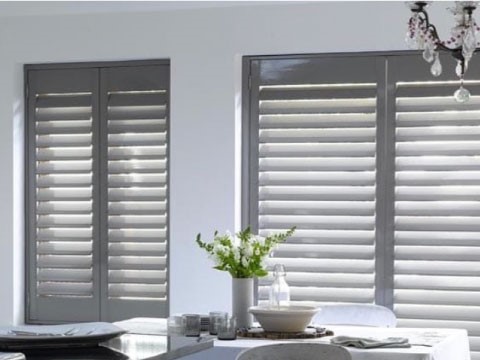 Pairing Shutters and Plants
While this may seem like a tenuous connection to make, interior shutters for windows make a great pairing. How so? Well, as mentioned above, the right plants can create an airy atmosphere in any space. The same goes for shutters. After all, their movable slats grant you the ultimate control over light. This is also why they're great for ventilation, letting the air flow through your room without having to expose yourself to the elements.
Shutter Colours
If you want your brand-new shutters to seamlessly blend in with your room's lush aesthetic, one of the best ways to do this is with colour. Sure, you can opt for white shutters, interior enthusiasts the world over do just that – and they will go with anything. But if you'd like to take things a step further, why not go for one of our nature-inspired wood stains? Or, alternatively, choose our custom colour match and choose a nice earthy brown, yellow, or green. With colour matching, the possibilities are near endless.
If you enjoy this blog but still have questions, we'd love to hear from you. Send an email to hello@purelyshutters.co.uk today. One of the team will get back to you as soon as possible. We can't wait to hear from you.